What Is Iron Fist's Diversity Problem?
Here's What's Going Down With Iron Fist's Diversity Controversy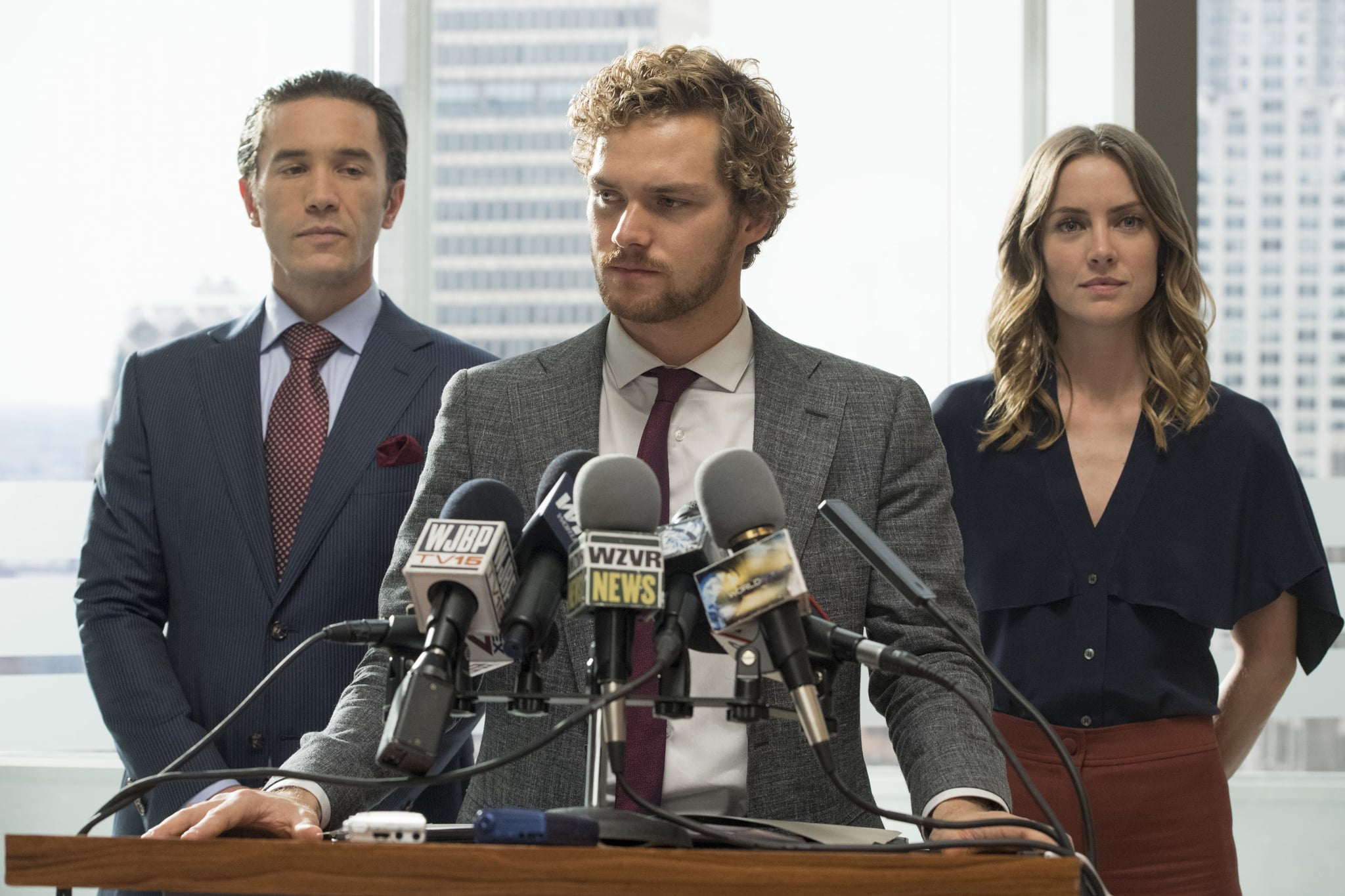 When Game of Thrones alum Finn Jones was cast as the lead in Marvel's Iron Fist series, the news was met with swift criticism. While the character of Danny Rand (aka Iron Fist) is white in the comic books, his story heavily involves martial arts and it would have been an ideal opportunity for Marvel to embrace an Asian actor as a lead. Before Jones was cast, fans started a widely circulated petition asking Marvel to cast an Asian American in Iron Fist. Marvel executives didn't heed the advice, but they've stuck by their decision, calling him the "perfect choice."
A year after the original controversy, the show is set to premiere on Netflix on March 17 — but that doesn't mean the diversity issue has disappeared. This week, Jones engaged in a Twitter exchange about the lack of representation on the show, which resulted in Jones quitting Twitter. (Don't worry, he's already back online.) Here's what went down.
March 2: Riz Ahmed Posts a Speech He Gave About Diversity
"Here's the speech I gave at Parliament yesterday hosted by Channel4 about diversity, or as I think we should call it REPRESENTATION," wrote the Rogue One: A Star Wars Story actor. "Diversity sounds like an optional extra. Representation is fundamental to what expect from our culture. When people don't feel represented, you get extremism, division, and lose out on our full potential. Things can get very ugly very fast. Let's step up, and REPRESENT."
March 5: Jones Retweets Ahmed's Speech, Defends Iron Fist, Quits Twitter
Jones shared the speech with his followers, saying "Representation is important, and here's why." This sparked a response from Asyiqin Haron, the creative lead for Geeks of Color, an online community that aims to celebrate diversity in pop culture. Her tweets are protected, but she responded by asking, "Are you for real?"
He actually wrote her back, pleading in a series of tweets, "Please don't make assumptions on our show before you have seen it. The characterization of Danny Rand may have remained true to its source material but our show incorporates and celebrates actors from all different backgrounds. I will go as far to say that it may be one of the most diverse shows out of the three."
"That's great and all but you do see why Danny Rand being white is problematic right?" she asked.
"There are a lot of characteristics in Danny which are problematic," he responded. "That's the point, rather than shy away from them we inspect them. It makes for a rich, intelligent, thought provoking show."
"I don't doubt it," wrote Haron. "I'm just saying an Asian Danny Rand could've made an even bigger impact but sure."
Shortly before deleting his Twitter account, Jones wrote back to Haron once more: "All of us making this show care about about creating a socially progressive story whilst keeping true to the comic book fan base."
March 6: Jones Releases a Statement, Then Rejoins Twitter
A day after leaving Twitter, Jones explained his decision to Deadline in a statement:
"There is a huge benefit to engage and help shape conversations on social media, especially when it comes to giving a voice to social matters. My original intention was to amplify a speech made by Riz Ahmed at the House of Commons. It was a very articulate and important speech on representation that I wholly agreed with. After posting I was inundated by people accusing me of not being allowed to share his voice based on an assumption that our show is going to play into the problems of racial inequality on screen. I engaged politely, diplomatically and attempted to bridge the divide. I'm currently in the middle of filming and I need to stay focused on bringing to life this character without judgment, so I decided to remove myself from Twitter for the time being.

I am very proud of the work everyone has done on this series and I'm excited for people to see how we've adapted the story. We have gone to great lengths to represent a diverse cast with an intelligent, socially progressive storyline. I hope people can watch the show before making judgments. In times, as divisive as these, we need to stay unified, compassionate and understanding in our differences."
Jones rejoined Twitter later that day but hasn't commented further on the exchange.