What Is Nancy's Halloween Costume in Stranger Things?
If Nancy's Halloween Costume in Stranger Things Confused You, You're Not Alone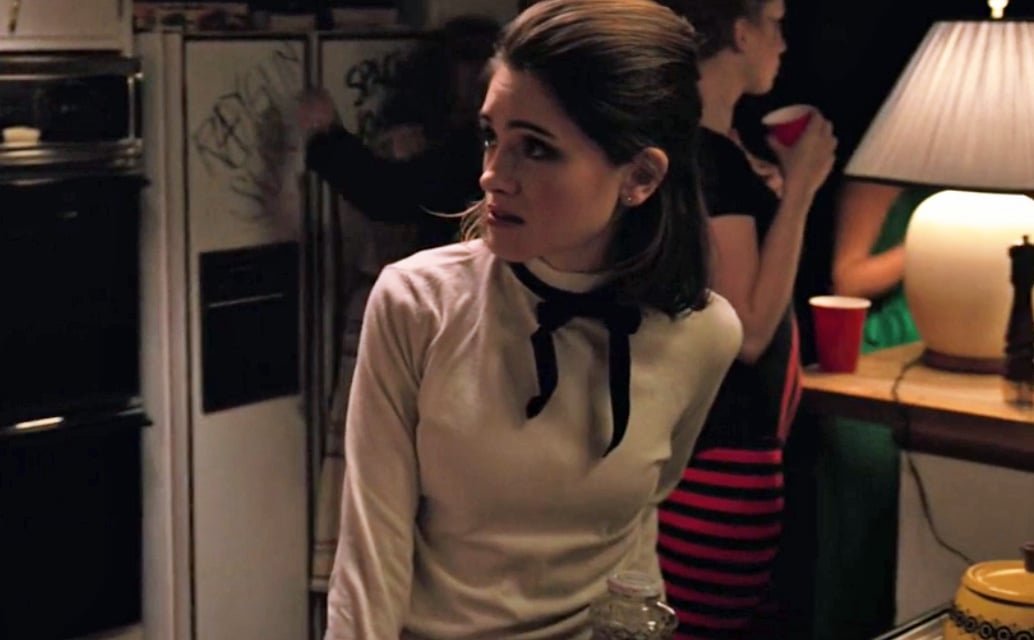 Image Source: Netflix
Spoilers for season two of Stranger Things are below, but you already knew that, right?
The second episode of Stranger Things season two, "The Boy Who Came Back to Life," is a delight for a multitude of reasons. Not only do we get to see exactly how Eleven escapes the Upside Down, but most of the cast also spends the entirety of the episode in Halloween costumes. For Dustin, Mike, Lucas, and Will, that means rocking some sick Ghostbusters suits, but for Nancy and Steve? Well . . . hmm. Wait, what are they?
If you aren't a child of the '80s, the couples costume they wear to a house party on Halloween night might not be all that easy to pin down. Nancy, as you can see above, strolls in wearing a white turtleneck and pleated skirt, accessorized with black ribbons on her neck and wrists. Steve shows up in head-to-toe black and a pair of sunglasses. So, they're . . . a very casual take on My Fair Lady? Old-timey tennis pros? Not wearing costumes at all? As it turns out, they're a very low-key version of Joel (Tom Cruise) and Lana (Rebecca De Mornay) from the iconic '80s comedy Risky Business.
While the 1983 Tom Cruise flick has inspired plenty of costumes that consist of sunglasses, a white dress shirt, socks, and nothing else, this scene is a little less well-known. Despite that, Nancy nails Lana's look.
Image Source: Everett Collection
Yep, she even wears a similar pleated skirt!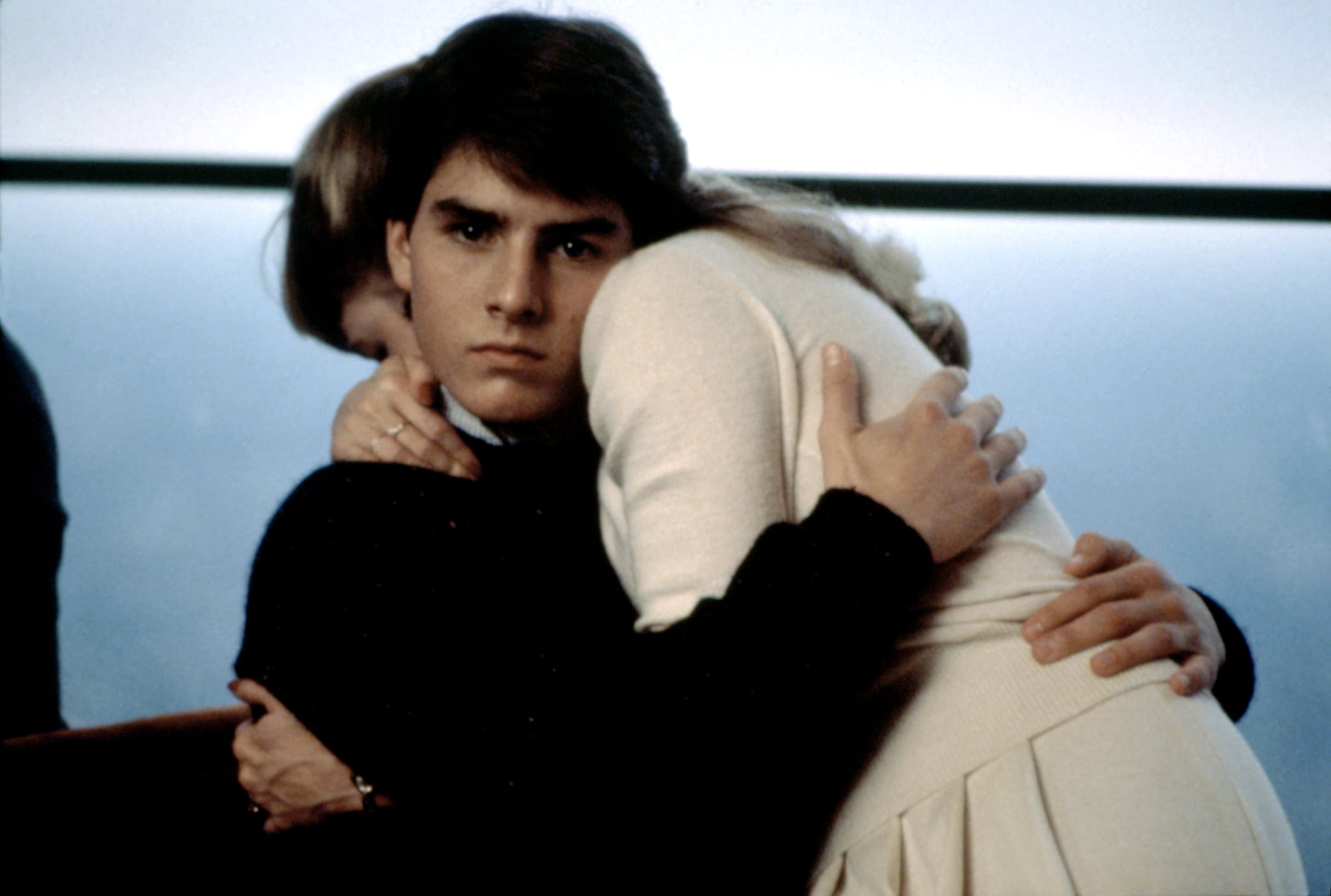 Image Source: Everett Collection