What Is Roma About?
Netflix's Roma Is Already Racking Up Accolades — Here's What to Know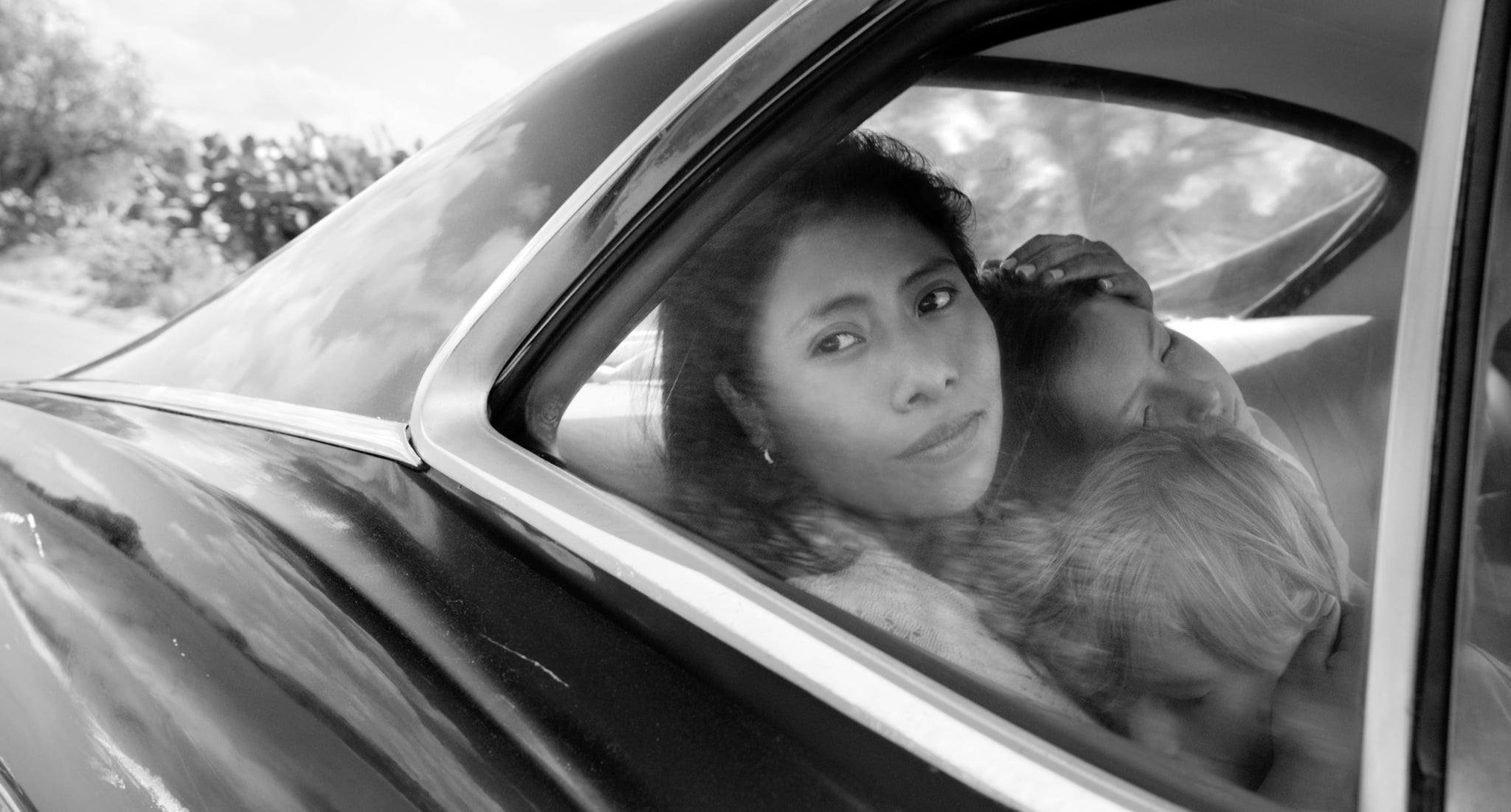 Among the big-name films contending for major hardware this awards season (A Star Is Born! Black Panther!), there's a much smaller movie making serious waves. We're talking about Roma, the Netflix-produced Spanish-language drama directed by Alfonso Cuarón.
The film, set in the early 1970s in Mexico City, revolves around the interconnected lives of two women: Cleo, a maid, and Sofia, her employer who lives in the house with her family. Both women have strained relationships with their significant others. Sofia's husband, Antonio, is often absent, and Cleo's boyfriend, Fermin, ditches her in a precarious situation early on. The two women gradually grow together — although their employer-employee relationship keeps them at a distance at first — and learn to support each other without the assistance of the mostly useless men in their lives.
For English-speaking audiences, director Cuarón is probably the only recognizable name in the cast. Yalitza Aparicio stars as Cleo, opposite Marina de Tavira as Sofia. Fernando Grediaga and Jorge Antonio Guerrero play Antonio and Fermin, respectively. The movie was released on Netflix on Dec. 14 in the US and quickly picked up plenty of positive critical reviews.
When nominations for the Golden Globes came out in early December, Roma received three nods: best director and screenplay for Cuarón, and best foreign language film for the movie overall. Despite the lack of a nomination in the big category — best motion picture (drama) — Roma is still considered one of the top contenders for the Oscars. In fact, its snub in the Golden Globes's top category is more of a technicality than an actual snub: films submitted for consideration for the foreign language category are not permitted to be considered for best picture drama or musical/comedy.
The Oscars, however, have no such rule, and given the movie's strong critical response, it seems pretty likely that Roma will be among the names announced when Oscar nominations come out on Jan. 22. In the meantime, you can catch Roma streaming on Netflix now!