What Time Do the 2017 Emmys Air?
Here's Exactly When to Tune In to the Emmys So You Don't Miss a Thing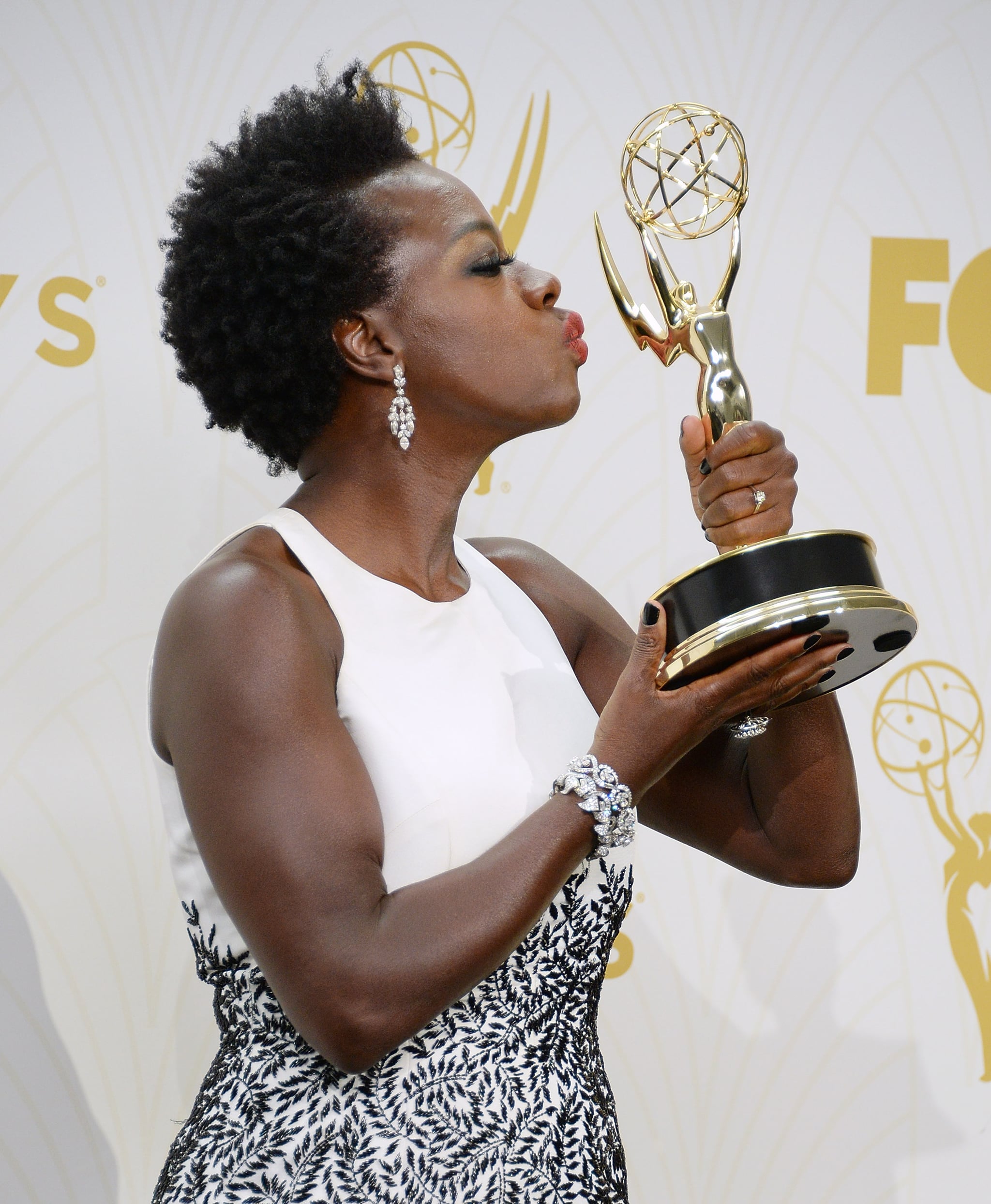 I hope your Emmys ballot is ready to go, because the annual award show is almost here! When the big event goes down on Sunday, Sept. 17, we'll be treated to a sure-to-be-rousing hosting gig from The Late Show's Stephen Colbert. Not to mention, the nominations are stacked this year — for instance, Viola Davis is up again for How to Get Away With Murder, while Sterling K. Brown is hoping to take home a win for This Is Us. You're not going to want to miss this!
To make sure you tune in as soon as the glitz and glam begin, fire up your TV right at 8 p.m. ET. In addition to finding out which of Hollywood's best and brightest will be taking home trophies, we have no doubt that Colbert will deliver more than a few hilarious skits. In the meantime, gear up for the big night by checking out who's already scored a win (The Handmaid's Tale, Stranger Things, Alexis Bledel, and Meryl Streep are just a few of them!).