What's the Twist at the End of Red Sparrow?
Red Sparrow Ends With an Exceptional Twist You Won't See Coming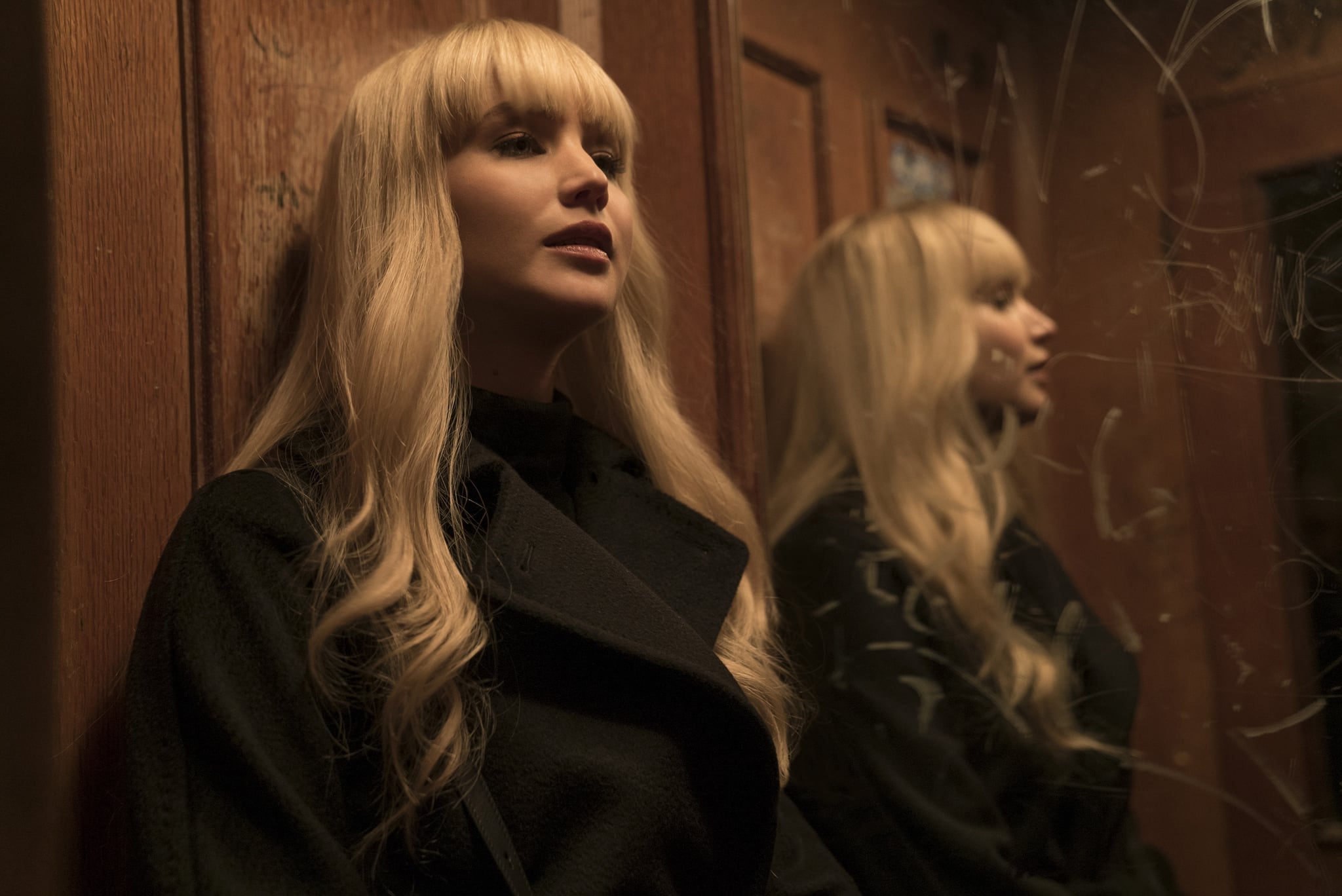 Warning: spoilers for Red Sparrow below!
Given the fact that Red Sparrow is a high-octane spy thriller, it should come as no surprise that it's jam-packed with twists. I mean, you'll get dizzy just following the story: Jennifer Lawrence is a Russian prima ballerina who trains to become a spy and then attempts to seduce an American agent in an attempt to figure out the identity of a mole in the Russian government. Yeah. It's a lot. But that's kind of the fun of watching the film: the best and most maddening part is that you're never really sure of what's going on. And just when you think you've figured everything out, there's one final twist that brings the whole thing home. Curious about how everything pans out? I'll do my best to break it down for you.
OK, so you have the basics: Lawrence plays Dominika Egorova, a prima ballerina whose career ends after a tragic and horrifying accident that actually isn't much of an accident at all. Thanks to her uncle Vanya (Matthias Schoenaerts), Dominika learns that her accident was sabotage, and she takes her revenge. Her uncle sees an opportunity: she has the potential to become a Red Sparrow, or a highly trained spy for the Russian government. She kind of stumbles through training, and her superiors hesitantly send her out into the field.
It's worth noting that Dominika is, throughout the movie, on a proverbial leash that's being held by her uncle. He's the one who gets her into this mess. And he's the one who continually defends her every time she f*cks up. He's the only reason the Russian government doesn't straight-up put a bullet in her head when she fails to follow orders or complete missions. Vanya is also kind of a creep. It's clear Dominika and her mother don't like him and don't think he's a good man. Dominika agrees to become a Red Sparrow because she feels like she doesn't have a choice, but she resents Vanya from the very start.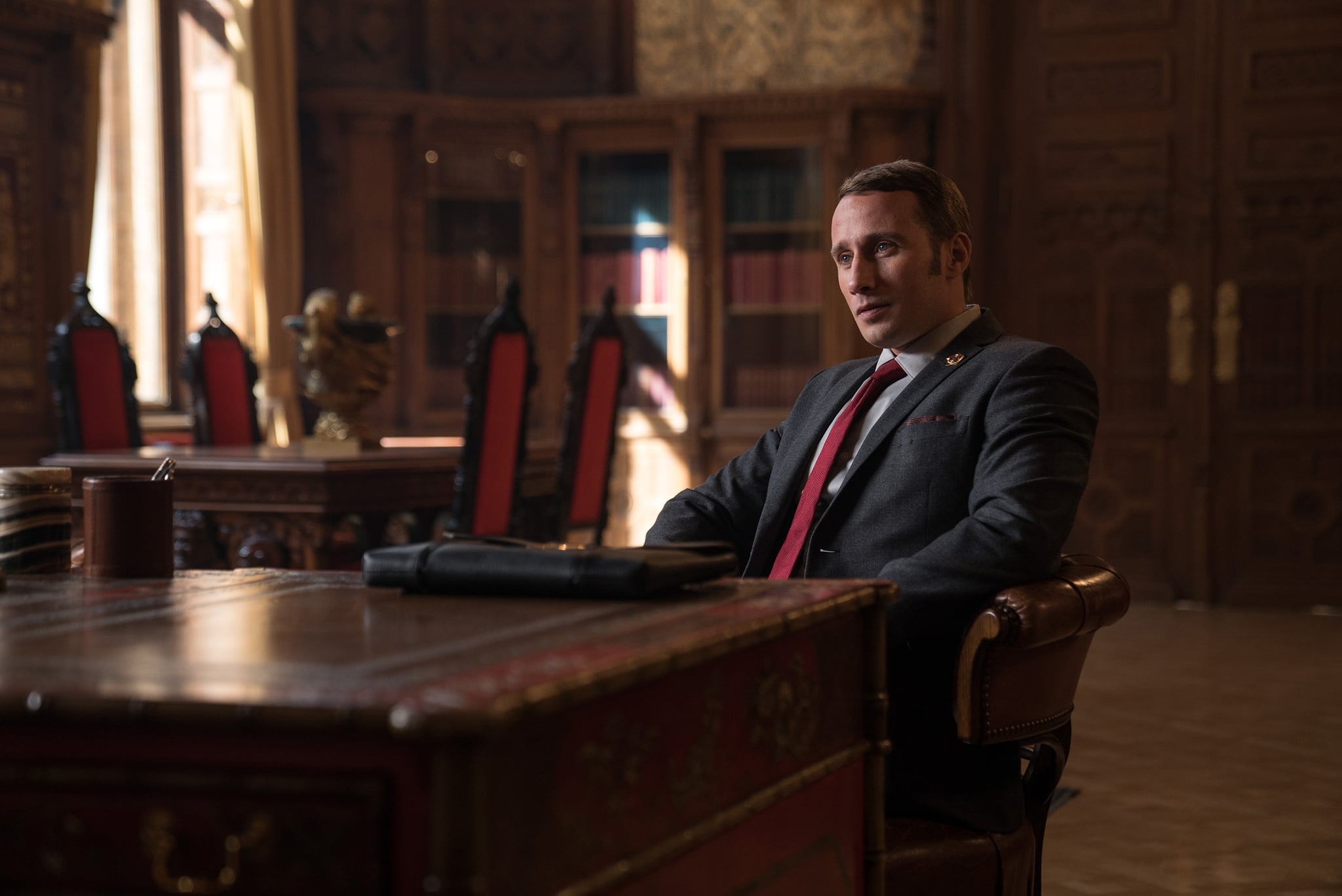 As a Sparrow, Dominika's goal is to seduce American agent Nate Nash (Joel Edgerton). Here's the first twist: once she makes contact, she essentially agrees to become a double agent. Nate "recruits" her. Things start to get murky: what side is Dominika actually on? Is she really betraying mother Russia, or is this all part of her ploy to gain the American's trust to extort information?
Eventually, Dominika f*cks up in a huge way that makes the Russians believe there is a mole on their side. More specifically, she f*cks up in a huge way that makes them think she's a mole. They torture her ruthlessly, which makes you think maybe she really was all up in the American side of things. But then she admits she was doing it just to get in close with the Americans. By the time you reach the end of the movie, it's entirely unclear. That is, until Dominika kills a Russian agent to protect Nate.
So, it's clear that Dominika really is betraying the Russian government. But then, there's another twist: one of her superiors, General Korchnoi (Jeremy Irons), knows what she's up to. He reveals that he is actually an American mole in the Russian government, and he wants her to continue his work. He has the perfect plan: if she turns him in as the mole, she will be beyond suspicion and she will be able to continue his work.
And therein lies the final twist. Dominika does turn in the mole, but she's actually spent the whole movie setting up someone else: her uncle Vanya. Through careful planning and framing, she has made him look incredibly guilty, to the point that nothing he says will be able to redeem him. And with that, there are now two American moles in the Russian government: Korchnoi and Dominika. Our Red Sparrow has achieved the desired result, and she's eliminated the man who wronged her most in the process. Iconic.