What Is Universal Pictures's Dark Universe
The Mummy, Frankenstein, and More: a Rundown of Dark Universe's Monster-Filled Lineup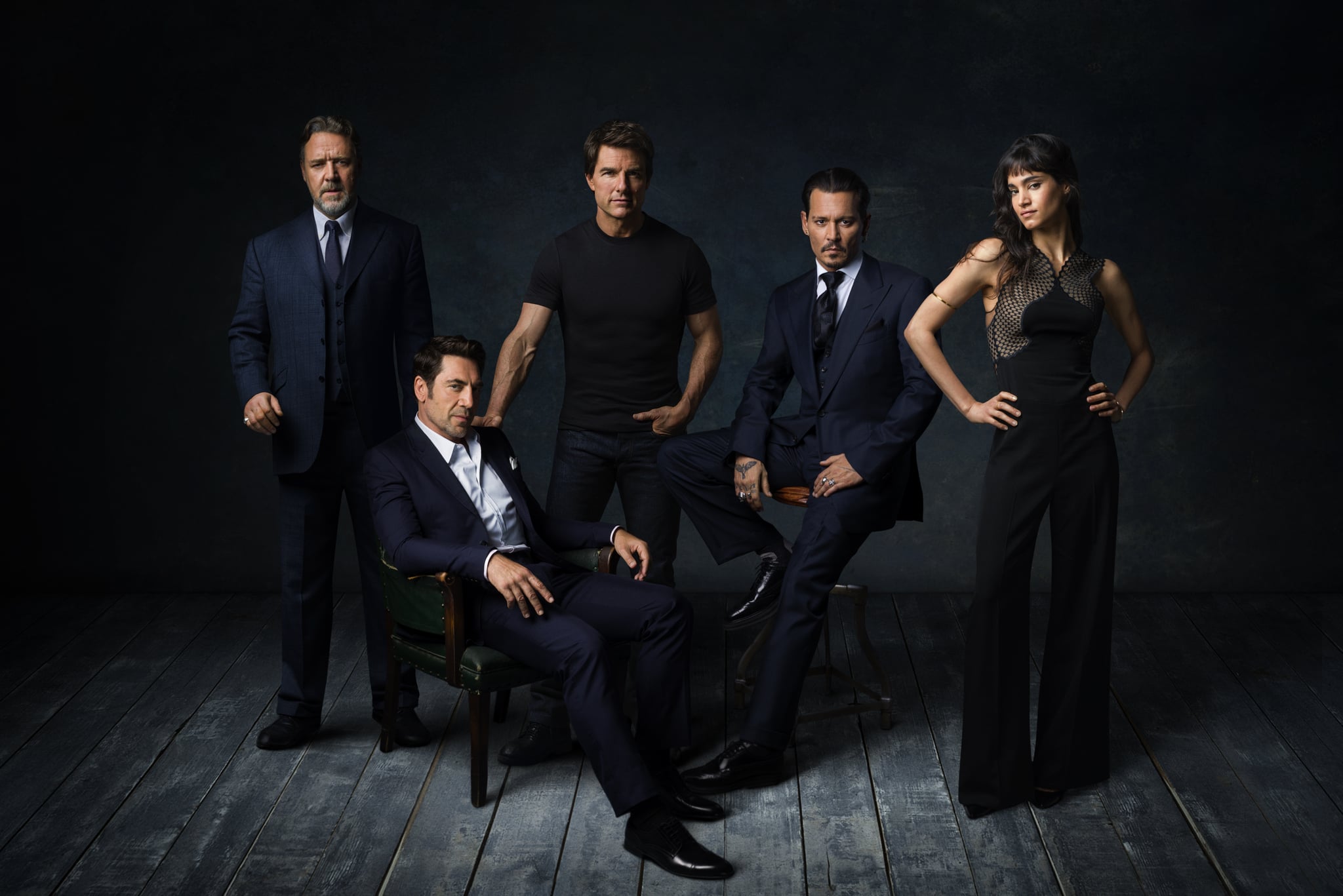 For anyone heading to the movies to watch the reboot of The Mummy, starring Tom Cruise and Russell Crowe, don't expect to see the same kind of enjoyably preposterous action-adventure Brendan Fraser and Rachel Weisz blessed us with in the 1999 original. Instead, the film seems more interested in setting up Universal Pictures's brand new franchise of monster movies called the "Dark Universe." An obvious answer to the highly successful Marvel Cinematic Universe (and Warner Bros.'s "MonsterVerse," to a lesser extent) the Dark Universe aims to make classic movie monsters the new superheroes. Here's what we know about the Dark Universe so far.
The Movies
While speaking to Fandom, Mummy director and producer Alex Kurtzman revealed the movie lineup the studio already has in the works. "We know we're going to do Frankenstein, Bride of Frankenstein, Dracula, Creature from the Black Lagoon, Phantom of the Opera, Hunchback of Notre Dame, Invisible Man," he said. "There are characters within those films that can grow and expand and maybe even spin-off. I think that digging into deep mythologies about monsters around the world is fair game for us, as well, and connecting the monsters that we know to some surprising monsters could also be really interesting."
The Actors
Excluding Universal's poorly received Dracula Untold with Luke Evans in 2014, Cruise's The Mummy is the first in this new shared universe and will be followed by Beauty and the Beast director Bill Condon's take on Bride of Frankenstein. Javier Bardem has already signed on to play Frankenstein's Monster in the latter film, but the female lead has yet to be cast. Kurtzman expressed interest in some of Hollywood's A-list. "I'd love to bring Jennifer Lawrence in," he told Fandom. "I'd love to see Charlize Theron in there, Angelina Jolie."
Other talent already locked down includes Russell Crowe as Dr. Henry Jekyll in The Mummy, who leads the top-secret Prodigium — an organization designed to capture, study, and neutralize any monsters or evil threats roaming the world. We have no doubt he, and possibly Mummy costar Annabelle Wallis, will pop up in later films. Johnny Depp is also a part of the Dark Universe, having signed on to play Dr. Griffin in The Invisible Man. Maybe he and Mr. Hyde will go head to head?
The Release Dates
Once The Mummy drops on June 9, the next Dark Universe flick to hit theaters is Bride of Frankenstein on Feb. 19, 2019. The rest of the premieres for the movies on their lineup are still TBD.