What Is The Young Pope About?
What Is The Young Pope About? Because It Sounds Ridiculous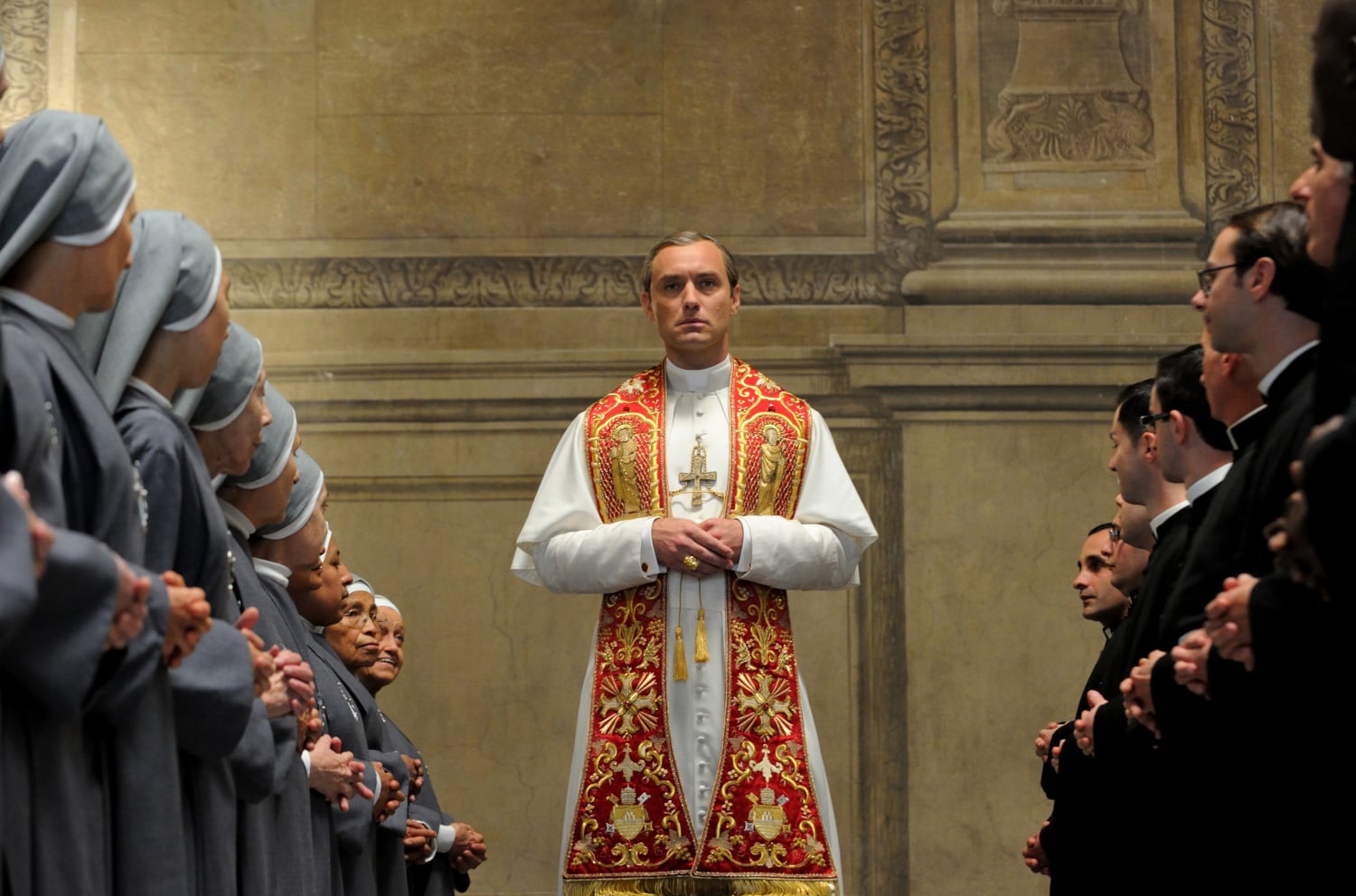 The Young Pope has quickly become one of the most talked-about new shows of 2017, but perhaps not in the way HBO was hoping. Starring Jude Law and Diane Keaton, the series has taken on a life of its own on Twitter. Memes have sprung up in its "honor," people are rewriting song lyrics to be about the "cool pope," and the world is generally wondering if the show is going to be good or completely ridiculous. (It can't be in between — it's either insane or it's not.) Before you watch the show, let's delve into what it's actually about, beginning with HBO's description:
Young and charming, Lenny Belardo, aka Pius XIII, is the first American Pope in history. His election seems to be the result of a simple yet effective media strategy on the part of the College of Cardinals. But appearances can be deceiving — above all, in the Vatican, where the leaders of the Church have chosen the great mystery of God as the compass guiding their existence. And Pius XIII proves to be the most mysterious and contradictory of them all.
Nothing to see here, folks! The church is just looking for a fresh face to appeal to the younger, less-faith-focused generation, so they're electing a young pope . . . a sexy young pope. Having notorious (British) bad boy Jude Law play the American pope is a bold choice, and the casting confirms that this pope is not your grandma's Pope John Paul II. HBO is practically writing its own memes in its press release: "Shrewd and naïve, ironic and pedantic, primeval and cutting-edge, doubting and resolute, melancholy and ruthless, Pius XIII tries to cross the endless river of human solitude to find a God he can give to mankind. And to himself."
And to himself.
The trailer was released in December, and even the quote used to market it — "The young are always more extreme than the old" — is hilarious.
This pope doesn't have anything to confess! He doesn't care about your opinions! He smokes and hangs out shirtless! This pope disrespects Diane Keaton! Oscar winner Diane Keaton! It's like this pope never even saw Annie Hall. OK, Keaton is playing a powerful nun named Sister Mary who is the only person who stands up to Pope Pius XIII, but she's got some gravitas that he doesn't give one sh*t about.
As you can see, this show already looks amusing, but perhaps it's just that we're not getting the full scope? It premieres on Sunday, so let's watch and regroup before we fully judge.