When Is The Big Bang Theory Ending?
Mark Your Calendars For The Big Bang Theory's Last Bazinga! This Is When the Show Will End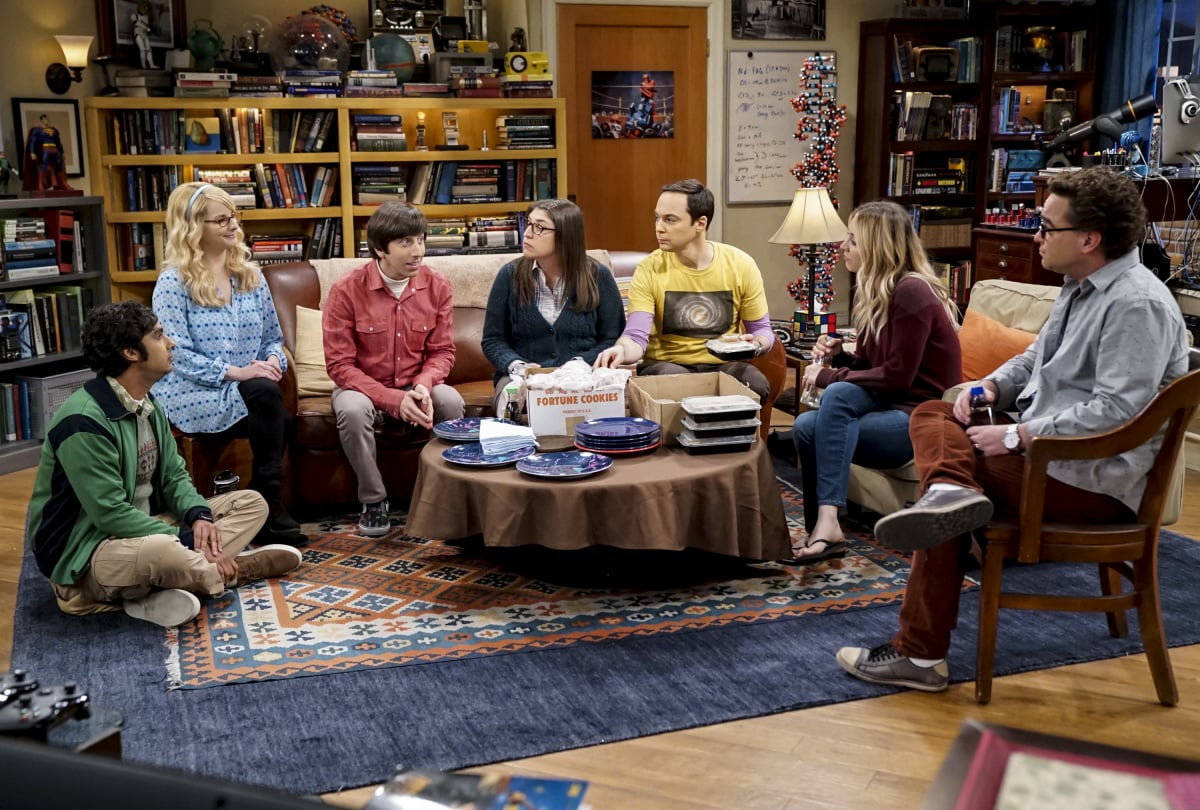 This Spring, one of the longest-running staples of network TV will finally come to an end. We're talking, of course, about the CBS sitcom The Big Bang Theory, which is scheduled to end its run this year after a whopping 12 seasons. As the finale draws nearer and storylines begin to head toward their endpoints, the question on everyone's mind is when to expect that final episode.
Cue the tears! The show's final episode will air on May 16. While producers still have yet to give us any clues about how the beloved series will end, according to Entertainment Weekly, CBS is giving us a full hour to say our goodbyes. In fact, as of early December 2018, the final episode had not even been written yet, as executive producer Steve Holland told USA Today. "We know what we want," Holland said, citing discussions with fellow executive producers Chuck Lorre and Steven Molaro. "We know the ending we're driving for, and we're excited about it."
Still, Kaley Cuoco (Penny) and Jim Parsons (Sheldon) have one tiny request: to fix the elevator! "That's one of my wishes for the final episode," Parons said. "The elevator gets fixed, at least for a minute, and then we all get stuck in it." "It would be a great show ending for me!" Cuoco added. Johnny Galecki (Leonard), on the other hand, just wants the finale to have a lot of emotional moments because "none of us are going to be able to keep from crying during the last taping. We've got to justify it in the writing somehow."
The news of the series coming to an end, which broke in August 2018, surprised many fans and insiders alike. Per Deadline, season 11's viewing numbers were still incredibly strong, with a weekly average of 18.9 million viewers, placing it as the second-most watched show of the season. It would have been safe to assume that the show could have continued at that pace for several more seasons without dropping low enough in viewership to warrant a cancellation.
Ultimately, the reason for the show ending reportedly came down to one of its stars deciding that the time had come to step away. Parsons, who has won four Emmys for playing quirky scientist Sheldon Cooper, was ready to be done with the show. Since his character is at the center of the plot, the creators made the decision to end the series and let it go out on a high note.
Parsons explained to EW why he made the decision to walk away from the high-profile, lucrative job. "It's both as complex and as simple as just feeling innately that it was time. It speaks to a lot of things, none of them bad. There is no negative reason to stop doing Big Bang. It felt like we have been able to do this for so many years now, it doesn't feel like there is anything left on the table. Not that we couldn't keep doing it, but it feels like we've chewed all the meat off this bone. I guess at a personal level, it feels like the right time in my life."
All we know is we're not ready for the show's last hurrah — or last "Bazinga!"