When Does Terminator: Dark Fate Come Out?
James Cameron's Terminator 6 Gets a Release Date AND an Ominous New Title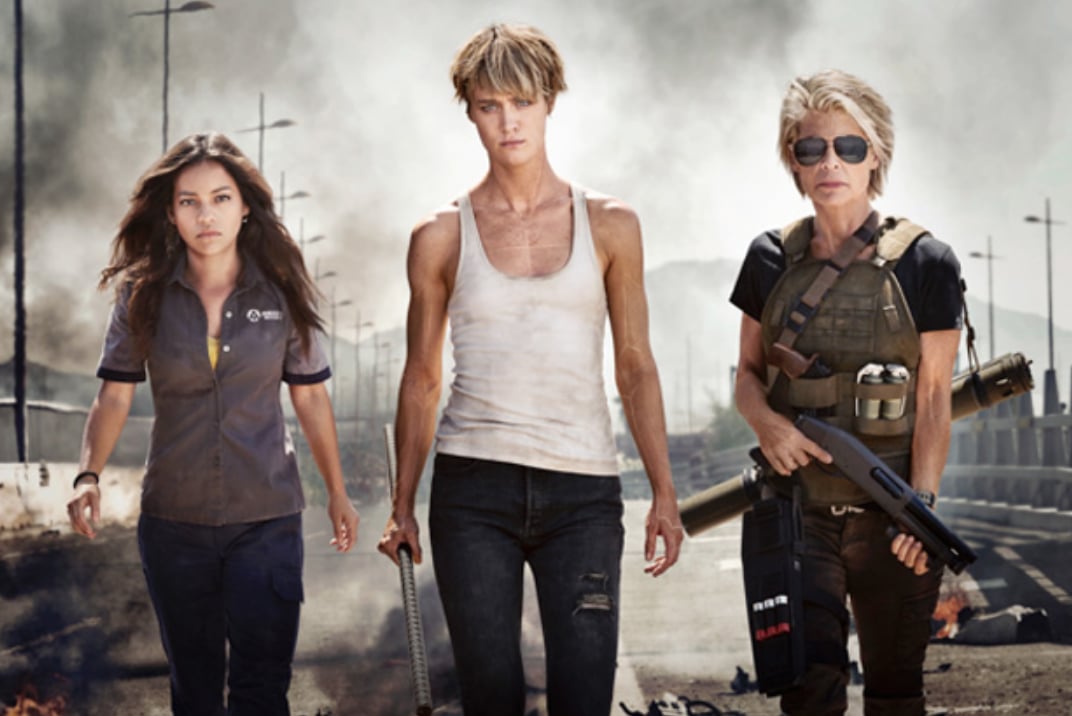 The film previously known as Terminator 6 just got an upgrade — the gritty installment in the sci-fi action franchise has received an official title and release date, according to The Wrap. From now on, we can all refer to James Cameron's latest stab at the story as Terminator: Dark Fate.
Both of the stars from the 1984 original, Linda Hamilton and Arnold Schwarzenegger, have agreed to return for the new installment, which will pick up where T2: Judgement Day left off, ignoring the three subsequent sequels. Hamilton hasn't appeared as Sarah Connor since 1991, but the reboot is in familiar hands. James Cameron, who made the first two films in the franchise, wrote the story and is on board as producer, while Deadpool's Tim Miller is set to direct. The writers room also included David Goyer (The Dark Knight), Charles Eglee (Dark Angel), and Josh Friedman (The Sarah Connor Chronicles).
Although the behind-the-scenes creatives appear to be predominantly male, at least Hamilton will be joined by Mackenzie Davis in front of the camera, who's playing a character named Grace, as well as Natalia Reyes in the role of Dani Ramos. The exact plot is still under wraps, but the new title seems to allude to T2, in which Sarah Connor finds herself obsessed with the notion that there's no such thing as fate, other than the one "we make for ourselves" as she tries to prevent the rise of the Terminators.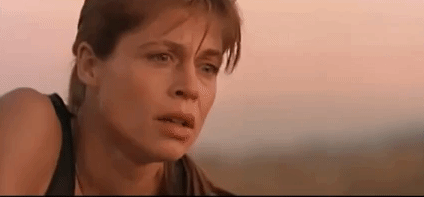 Hopefully we'll get a few more specific details about the plot before the film arrives in theaters on Nov. 1.
Image Source: Paramount / Kerry Brown for Skydance