When Are the Emmys? 2018
The Emmys Are on a Monday This Year, So You'd Better Make Sure You're Free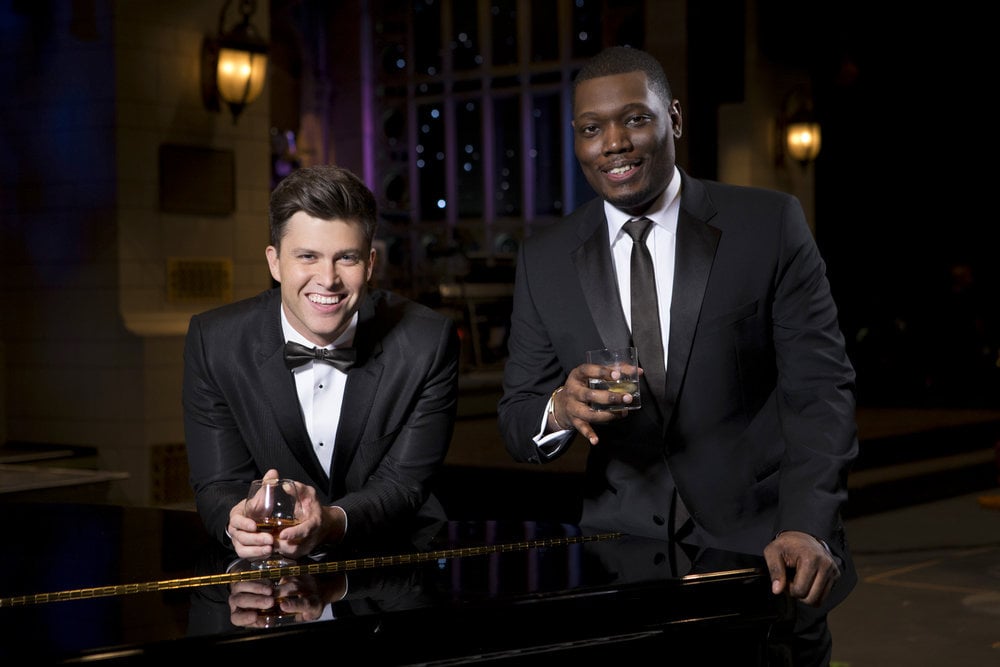 Get your popcorn ready, because the 2018 Emmys officially have an air date. Tune in on Sept. 17 to see Saturday Night Live's Michael Che and Colin Jost hosting the 70th annual Primetime Emmys from Los Angeles. The long list of nominees landed earlier this Summer and has some really exciting inclusions — like Sandra Oh's historic nomination as the first Asian actor to be nominated for the best actress in a drama category for her role as MI6 agent Eve Polastri on BBC America's Killing Eve.
We can't wait to see who shows up for TV's biggest night this Fall, but five dashing gentlemen we really can't wait to see happen to be the men of Queer Eye, who had the sweetest reaction to their nomination. Their emotions were just about as high as Chrissy Teigen's when she congratulated her husband, John Legend, for his nomination. And if John takes home an Emmy for his nomination for Jesus Christ Superstar, he'll officially join the prestigious club of EGOTs, those multitalented people who have an Emmy, Grammy, Oscar, and Tony.
You'll have to tune into NBC on Sept. 17, though, to see who walks away with all the trophies!