When Will Mindhunter Season 2 Be Available on Netflix?
Get Ready, True-Crime Lovers: Mindhunter Officially Has a Season 2 Premiere Date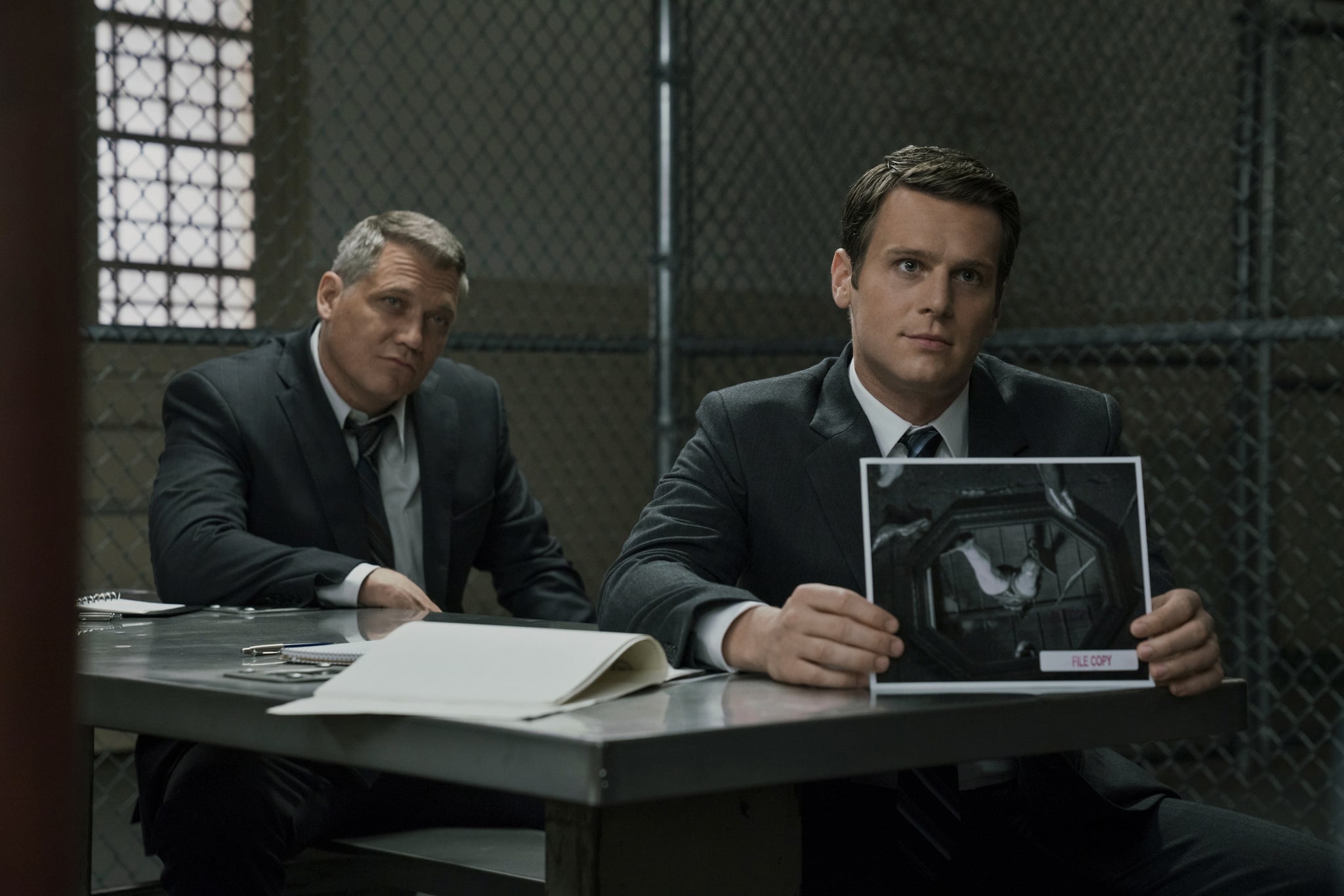 If you've been craving the return of Netflix's dark and gloomy FBI thriller Mindhunter, we have some good news for you! The series, which is based on a true story, will officially be back in your queues on Aug. 16 for the previously announced season two. Series executive producer David Fincher confirmed the season two premiere date during an appearance on the podcast The Treatment, hosted by Elvis Mitchell.
Before Fincher's confirmation, his friend and fellow series executive producer Charlize Theron revealed the August release window during an April 29 appearance on Howard Stern on SiriusXM to talk about her rom-com with Seth Rogen, Long Shot. When Stern told Theron that he was a huge fan of the series and didn't realize that she was involved in the show, the actress thanked him, letting it slip that "season two is coming out in August."
Charlize Theron reveals an August 2019 release date for #Mindhunter Season 2 on SiriusXM's "Howard Stern Show" on Monday, April 29th. pic.twitter.com/dfzS9TVoQr

— Mindhunter News (@MindhunterNews) April 30, 2019
Now that we have an exact date to look out for, we can happily pore over the few details we have about the upcoming season. Back in October 2017, Fincher said that he already had a real-life crime lined up for FBI agents Holden Ford (Jonathan Groff) and Bill Tench (Holt McCallany) to explore: the infamous Atlanta child murders.
Obviously, that probably won't be the only case they tackle, but it'll most likely be the focus for the season. The series of murders took place between 1979 and 1981, resulting in the gruesome deaths of 28 black people of varying ages (from children up to adults). The killer was eventually caught by FBI agent John E. Douglas, who serves as inspiration for agent Holden.
While we wait for more details to pop up about Mindhunter's sophomore season, take the opportunity to remind yourself how season one ended or check out some other true-crime dramas that will have you on the edge of your seat!