Where Is Elizabeth Holmes Now in 2019?
The Inventor: If You Think Elizabeth Holmes Has Been Keeping a Low Profile, You're Wrong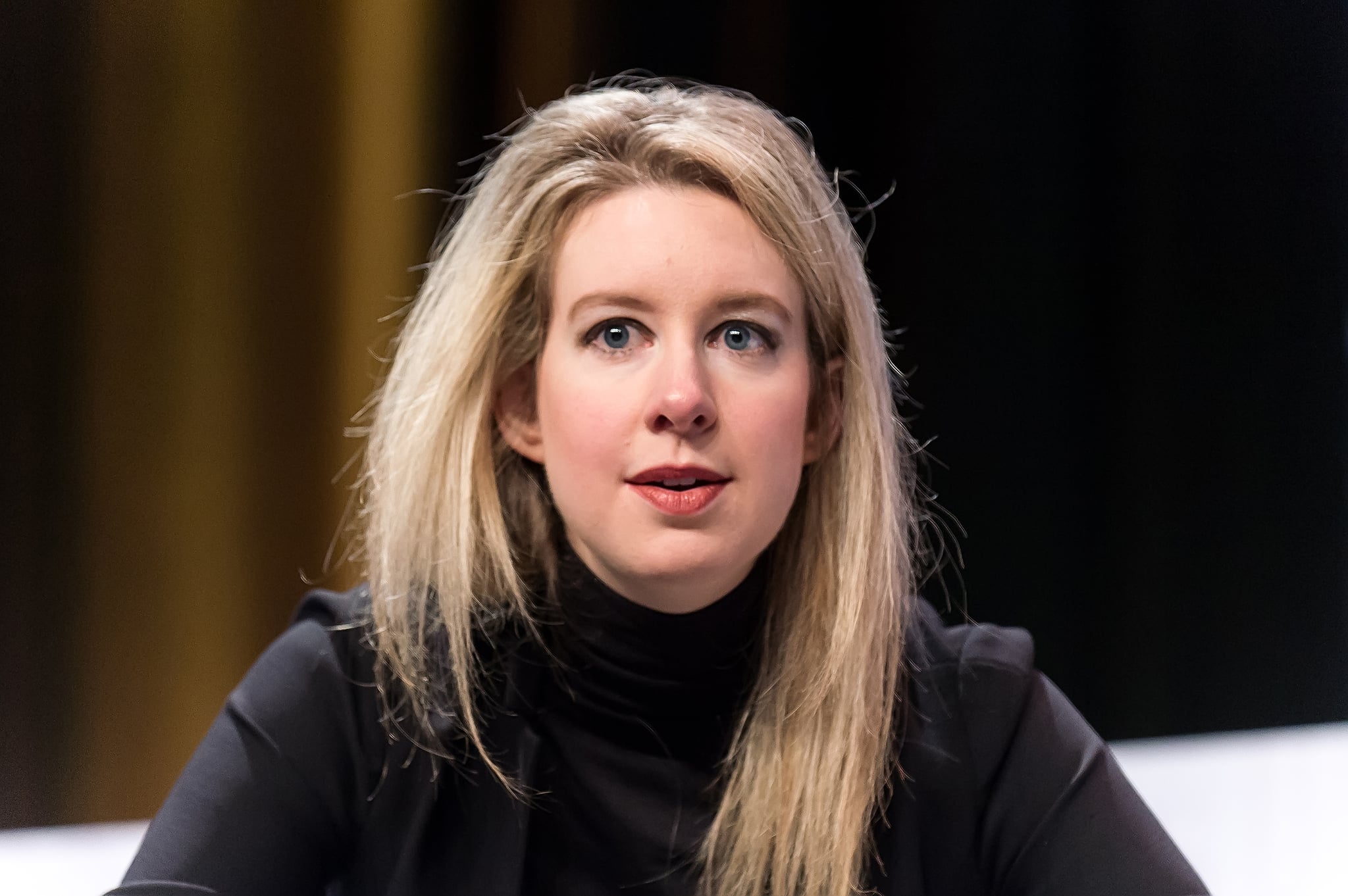 Following a pair of notable Fyre Festival docs, the latest millennials-meet-true-crime documentary is HBO's The Inventor: Out for Blood in Silicon Valley, which revolves around the failed blood-testing startup Theranos and its founder Elizabeth Holmes. Building upon the book published last year by Wall Street Journal reporter John Carreyrou, Bad Blood: Secrets and Lies in a Silicon Valley Startup, the documentary (which premieres March 18) tells the story of the brilliant Stanford dropout who promised to revolutionize the medical industry with a machine that would make blood testing much faster and easier and who received billions of dollars through fundraising efforts — which would have been great if the technology actually existed.
When Holmes first appeared on the scene in 2004 with her mission of performing blood tests using only small quantities of blood, she and her new company, Theranos (a name created by combining "therapy" and "diagnosis"), received an impressive amount of interest. By 2015, Forbes even recognized Holmes as the youngest self-made female billionaire in America (though she would later be dethroned by Kylie Jenner).
However, towards the end of that same year, a suspicious Carreyrou launched a secret investigation of Theranos after speaking with a medical expert who questioned the legitimacy of this miracle blood-testing device. The publication of his explosive WSJ article "Hot Startup Theranos Has Struggled With Its Blood-Test Technology" marked the beginning of the end for Holmes and her company.
Just like with Fyre Media's CEO Billy McFarland, the most fascinating thing about Holmes is the extent of her deception. After all, the now-35-year-old somehow convinced Stanford scientists to believe her idea, despite a lack of formal training, and persuaded powerful people (such as Rupert Murdoch and Henry Kissinger) to sit on her board and back her with investments. Since Theranos's collapse, many have wondered how she was able to maintain for over a decade the illusion that her idea of portable, revolutionary blood-testing technology would actually transform into a working product. While totally insane, it's also admittedly pretty impressive that she kept up the ruse for as long as she did.
In the Summer of 2018, a federal grand jury finally indicted Holmes and former Theranos COO and president Ramesh "Sunny" Balwani (who was also Holmes's longtime lover) on nine counts of wire fraud and two counts of conspiracy to commit wire fraud. Holmes wisely stepped down as CEO of Theranos, and though both she and Balwani maintain their innocence, the case is still proceeding in the US District Court, with both potentially facing 20 years in prison.
You'd think that Holmes would be lying low in the meantime, but there's no chance of that. Currently she's living in San Francisco in a luxury apartment and is engaged to hospitality heir Billy Evans, who also works in tech. She has recently held meetings with filmmakers to try to collaborate on a documentary about her "real" story and has expressed a desire to write her own book as well. Despite all evidence to the contrary, Holmes is still convinced that she and Theranos will redeem themselves, and though we don't know for sure yet whether she'll be sentenced, we feel pretty certain that Theranos isn't going to work out.