Where to Watch Party of Five
Now That Party of Five Is Getting a Reboot, It's Time to Watch the Original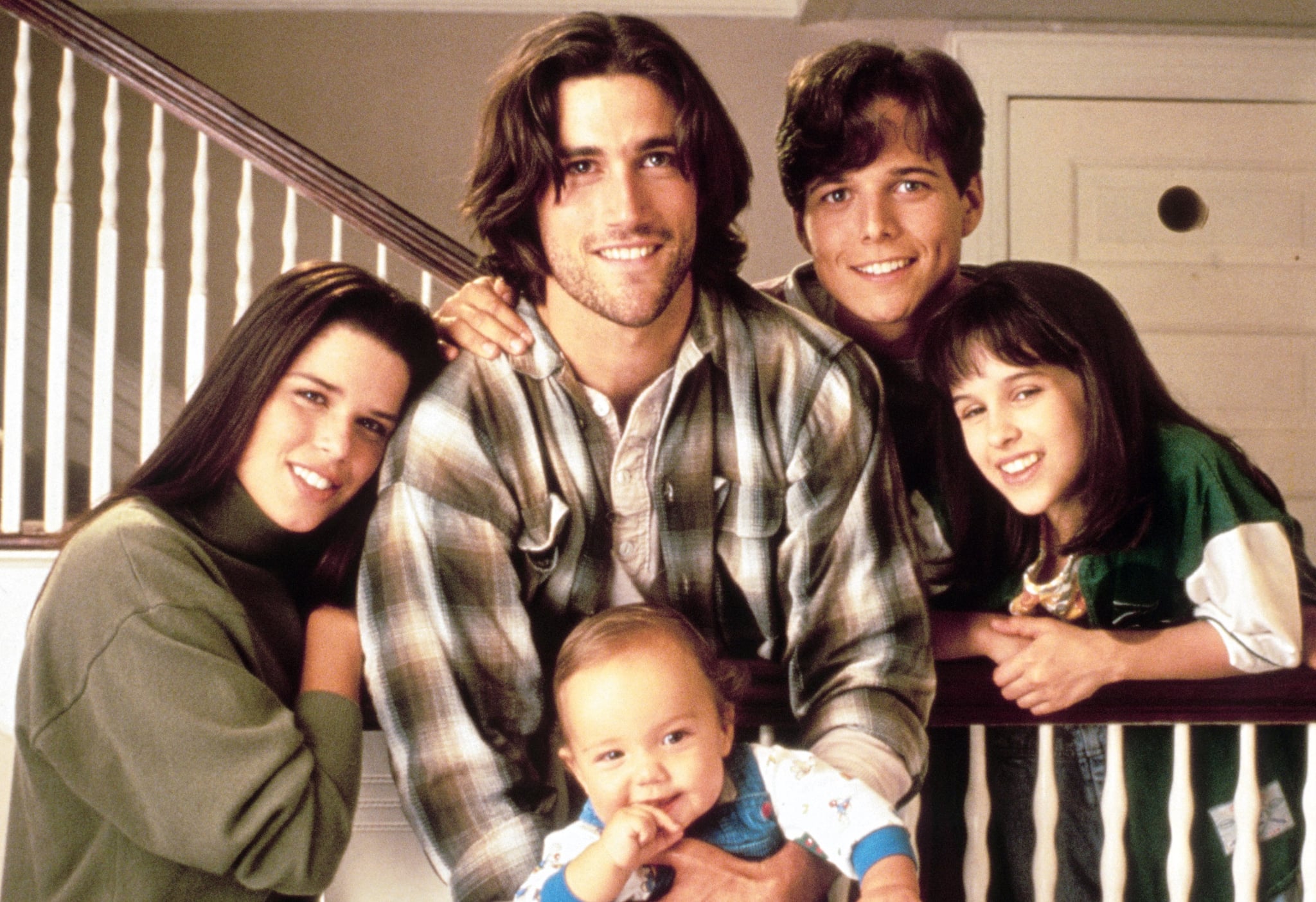 Way before This Is Us was making us cry on a weekly basis, the Salinger family was paving the way for heartwarming family dramas to come on Fox's Party of Five. The addictive '90s series was all but forgotten until Freeform announced it was rebooting the classic and giving it a socially conscious update in the process.
In the original series, the five Salinger kids lose their parents in a tragic drunk-driving accident, but in Freeform's version of the series, the five Buendias kids will be navigating life after their parents are deported to Mexico. It sounds like a timely family drama in the making, but before it arrives, you need to watch the original Party of Five.
The classic series is like a '90s time capsule full of classic music, amazing outfits, and unabashedly sincere storytelling. For years, Party of Five wasn't available anywhere, and for TV family drama junkies, this was a truly distressing era. However, it's easy to catch up with the Salingers these days, especially if you already subscribe to the major streaming services.
Netflix has all six seasons of Party of Five in its streaming library. If you're not currently subscribed to the site, subscription prices start out at just $7.99 a month. Best of all, the streaming site offers new users a free one-month trial period and you can cancel at any time. That means you could sob your way through all six seasons of breakups, addiction storylines, and Scott Wolf adorableness in the span of a month and then cancel your subscription without making a long-term commitment to Netflix.
Don't have Netflix? That's not a problem, because Hulu also has every season of Party of Five too. Like Netflix, Hulu's plans start out at $7.99 a month, and you can try the service for free for one month if you're a new subscriber (or a returning one, although some restrictions do apply in that case).
The final option you have for catching up with the Salingers is also the most expensive one. You can buy or rent episodes starting at $1.99 each from Google Play, Vudu, Amazon, and iTunes. If you decide to purchase episodes, then you might as well spring for the entire season, because you usually get a discount.
No matter how you choose to watch Party of Five, don't forget to stock up on tissues and chocolate before your marathon begins because this show has been giving viewers "all the feels" since they were still just called feelings.