Which Daria Character Are You?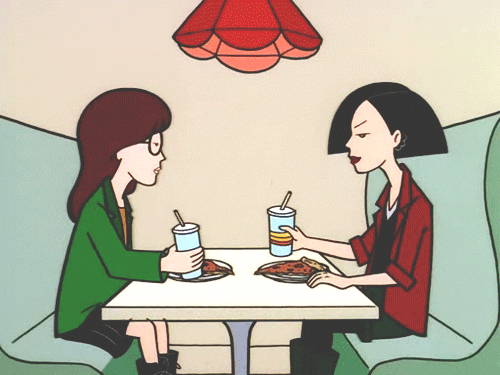 With its witty, sardonic view of teenage life — and a roster of hilariously realistic characters — Daria remains one of our favorite TV shows of the late '90s. Believe it or not, last year marked 20 years since it premiered! That's why we're helping you find out, once and for all, if you're a Daria or a Quinn (don't worry; we won't judge). Take our quiz now.
Image Source: MTV
What's your favorite way to unwind?
In high school, you were:
When you have a huge crush on someone, you:
Put yourself around them as much as possible
Ask them out — I don't have time to waste
Pick a high school reading book:
When in an argument, you:
Pout and whine until you get your way
Raise your voice until the other person concedes
Keep your cool and let the other person talk
Calmly make your point and negotiate a truce
Make a sarcastic comment and walk away
Pick a coming-of-age film:
Which museum would you most like to visit?
Ripley's Believe It or Not
Rock and Roll Hall of Fame
Which of these things do you hate most?
Which are you most likely to have for dinner?