Who Dies on the Empire Season 3 Premiere?
Yep, Someone Definitely Falls to Their Death in Empire's Season Premiere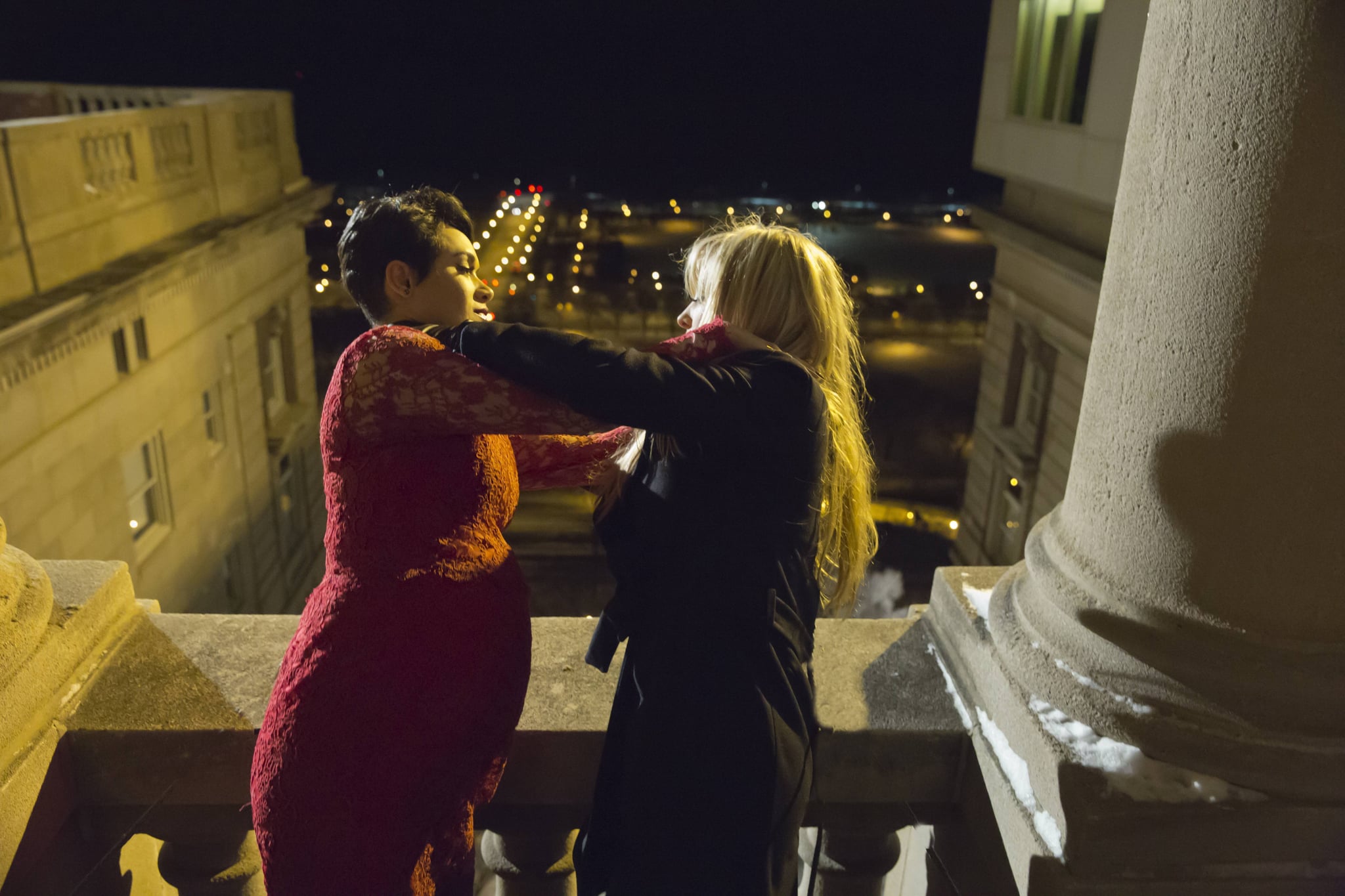 After several long, drama-less months, Empire has come raging back into our lives. The season three premiere clears up the finale's giant cliffhanger in five minutes flat, and I do mean flat. If you recall, pregnant Anika and vengeful Rhonda are basically strangling each other on the balcony when — gasp! — one of them appears to fall over. We've waited all Summer to find out who bites the dust, and it's . . . drumroll please . . . Rhonda! That's right, Andre's bride falls directly onto a car outside of the venue. Then Anika goes into early labor and blah, blah, blah, but what about Rhonda? Turns out we haven't seen the last of actress Kaitlin Doubleday. With no one to take care of him, Andre goes off his meds, and soon enough, he's hallucinating that Rhonda is still with him — and she's not pleased with his family.
This should be a doozy of a season, folks!