Who Does Billy Eichner Play in American Horror Story: Cult?
Billy Eichner Teases His AHS: Cult Character With a Single Word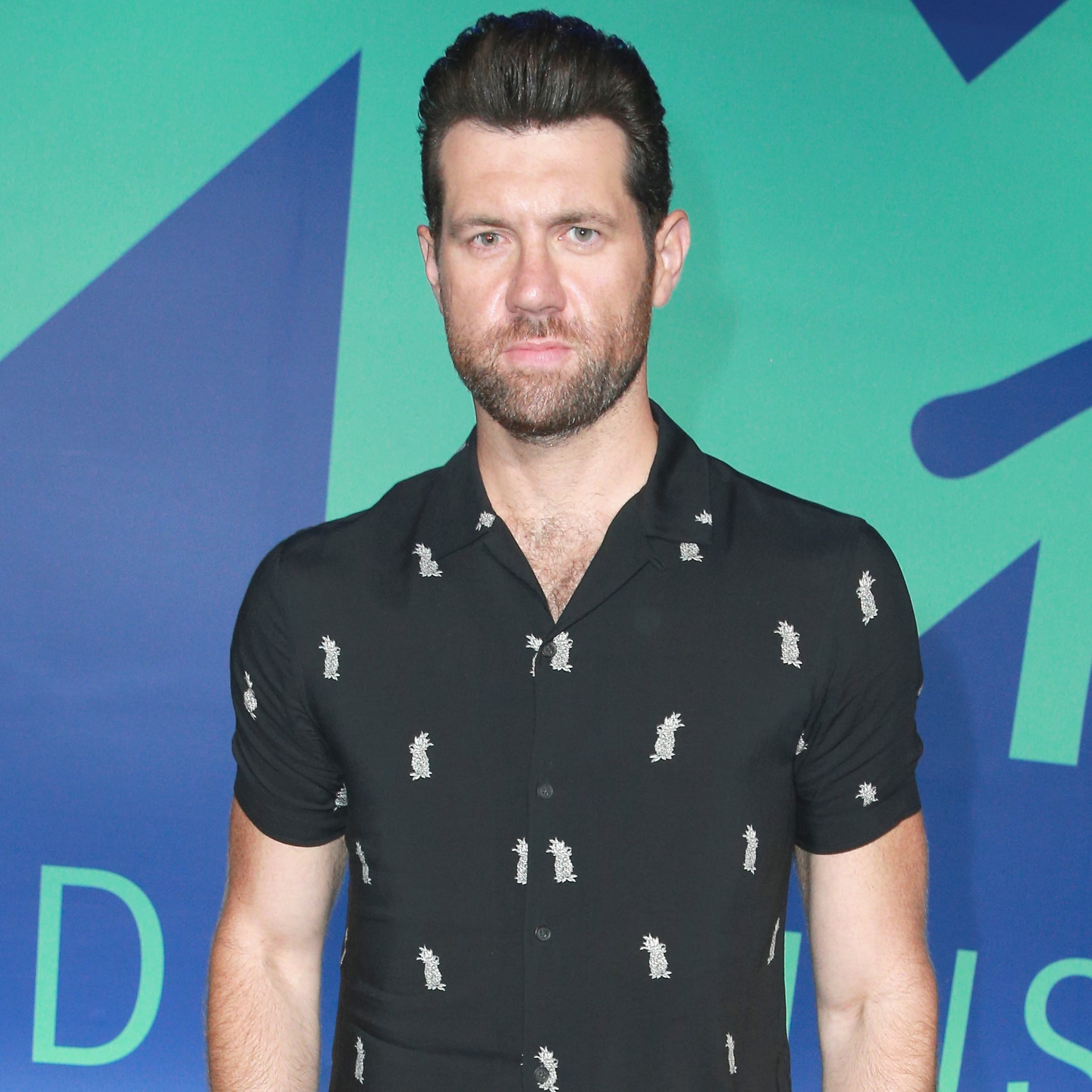 We're inching ever closer to American Horror Story's seventh season, and there's already plenty to figure out. Luckily, we got another major hint about what's to come during Sunday night's MTV VMAs.
We were able to snag Billy Eichner, who has been part of the season seven cast for a while, for a quick chat on the VMAs red carpet. Thanks to those badass character portraits from a while back, we know he plays a man named Harrison Wilton. We had one mission during our interview: to get any possible hint about the season.
AHS stars are notoriously tight-lipped, but when it comes to the latest installment of the show, this go-round is nowhere near as secretive as season six. That means we have some knowledge stored up. We know the title of the season is Cult, and based on the frightening trailer, it's going to be the hinging point of the season. We also know that Sarah Paulson will star as Ally, a woman who finds herself on the verge of a psychotic break after Donald Trump's presidential victory. The thing is, we're not entirely sure what the whole deal is with this creepy organization. The teasers hint at clowns and bees. The posters make us think of a hive mind. But that's as far as our knowledge goes.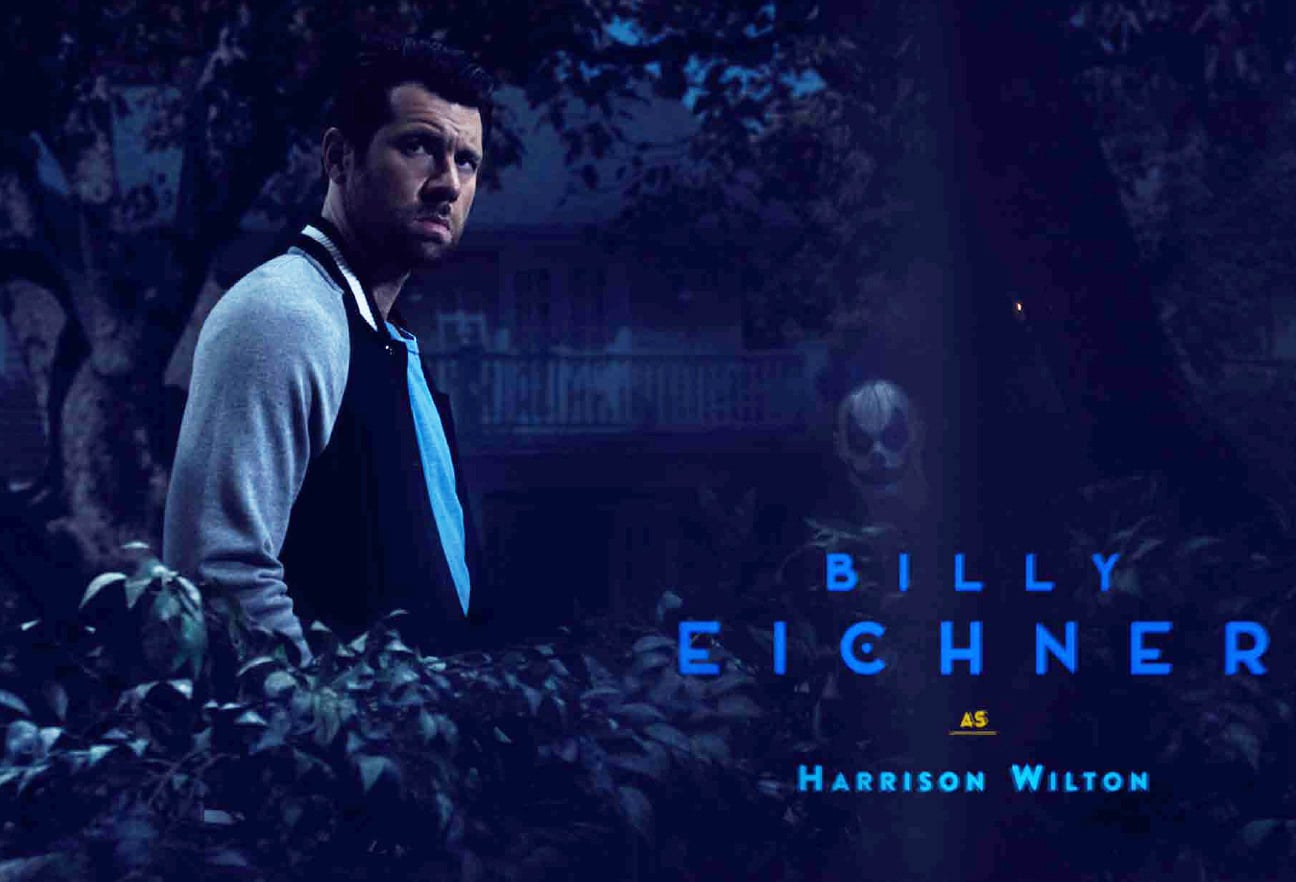 What could we get out of Eichner? The first thing we asked about was the strange tidbit that was released with his casting announcement: he'll be wearing mostly "mysterious tank tops." With a laugh, he assured us, "That might have been a little overstated at the beginning." OK, so if the tank tops weren't a thing, what else could Eichner tell us about his role? We asked for a one-word hint.
"Beekeeper."
It may seem innocuous and silly, but it's actually a huge hint. In fact, Ryan Murphy teased the whole season with a picture of a beekeeper. In the context of the cult's "hive mind," this might mean that Eichner is one of the higher-ups in the organization. He might be one of the guys running the show. We can also assume he'll be close to Kai (Evan Peters), who, based on the trailer, is a very integral part of the cult. Another thing that was released with his casting announcement was his relation to Ally. Apparently, he's her close confidant. This puts him at a very crucial middle point between two of the show's biggest players.
What else could Eichner tell us about the season? "Very bold, inventive writing, and still scary as f*ck. Sometimes it freaks me out, and I know it's fake," he told us. "I'm standing right there, and I know it's all special effects, but the designers are so good at their jobs that it all looks so real." So, that settles it, right? This really will be one of the show's scariest seasons yet.