Who Does Gemma Chan Play in Captain Marvel?
What You Need to Know About Gemma Chan's Captain Marvel Role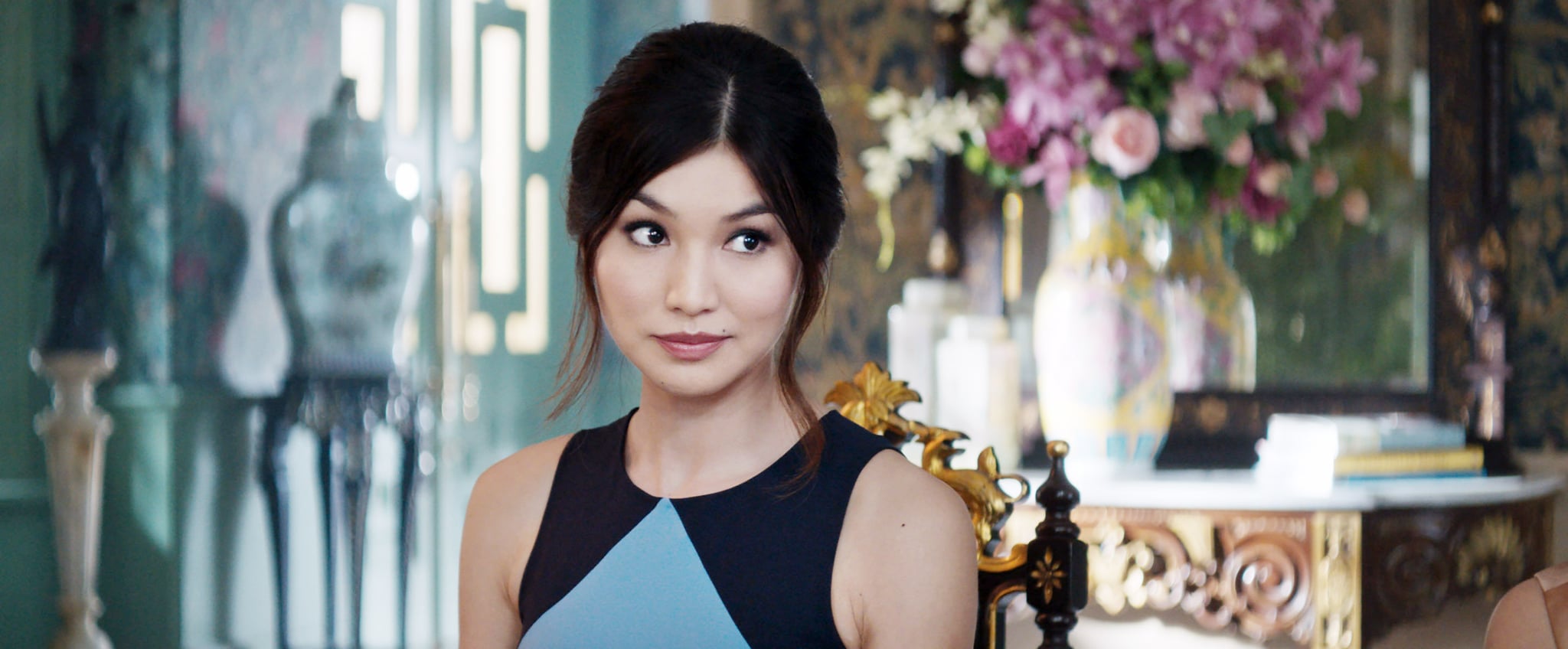 Image Source: Everett Collection
If you aren't a fan of AMC's robot drama Humans, then Crazy Rich Asians was likely your first introduction to British actress Gemma Chan. She appears in the box office blockbuster as Astrid, the striking, stylish, genuine, and most importantly, kind cousin of Nick Young (Henry Golding), the rom-com's leading man. The Jon M. Chu-directed hit has already been granted a sequel, in which Chan will likely have a much larger part, but before that she's going to appear in a very different blockbuster: Captain Marvel. So, who does she play?
Chan is taking on the role of Minn-Erva in Anna Boden and Ryan Fleck's superhero flick, a character who is Kree, just like Guardians of the Galaxy's Ronan the Accuser (played by Lee Pace, who is reprising his role in the movie). She is an extremely bright geneticist who, in the comics, ends up with Captain Marvel-esque powers after she comes to Earth and disguises herself as "Doctor Minerva" and proceeds to mess around with Captain Mar-Vell's genes in a lab. She thinks his genetic code might unlock new potentials within the Kree race, and according to her official Marvel bio, she even tries to force Mar-vell (who is being played by Jude Law in the film) to breed with her by kidnapping his sidekick, Rick Jones.
As a reminder, Mar-Vell is the alien whose DNA fuses with Air Force pilot Carol Danvers's to give her powerful new abilities, ultimately leading to her becoming Captain Marvel. We doubt Minn-Erva's storyline will be quite as sinister in the film, especially since the recently released trailer seems to show her as a part of Captain Marvel's crew (you can see her in the photo ahead, on the right).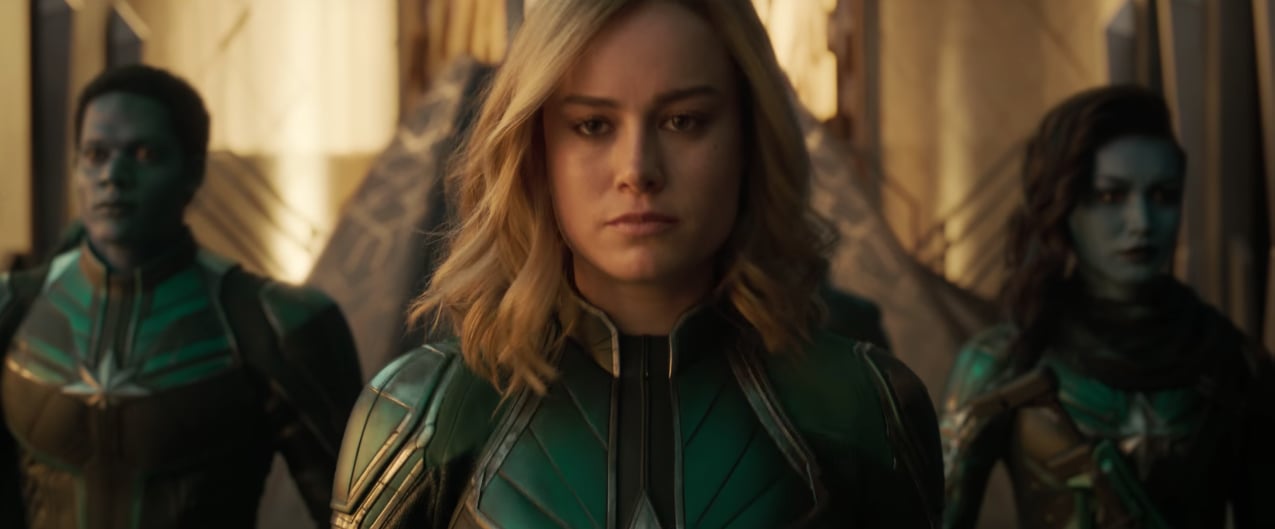 Image Source: Marvel
Given how complicated Minn-Erva is as a character, it will be interesting to see how they shade in her background from the comics. Like Ronan the Accuser, she's hellbent on furthering the Kree race. In the arc when she tries to capture Mar-Vell, her species has stagnated, and she becomes obsessed with seeing them continue to evolve, at any cost. Naturally, her obsession leads her to make some seriously unsavory decisions, but with only the trailer to go off of at this point, it's unclear how close Marvel will stick to the source material.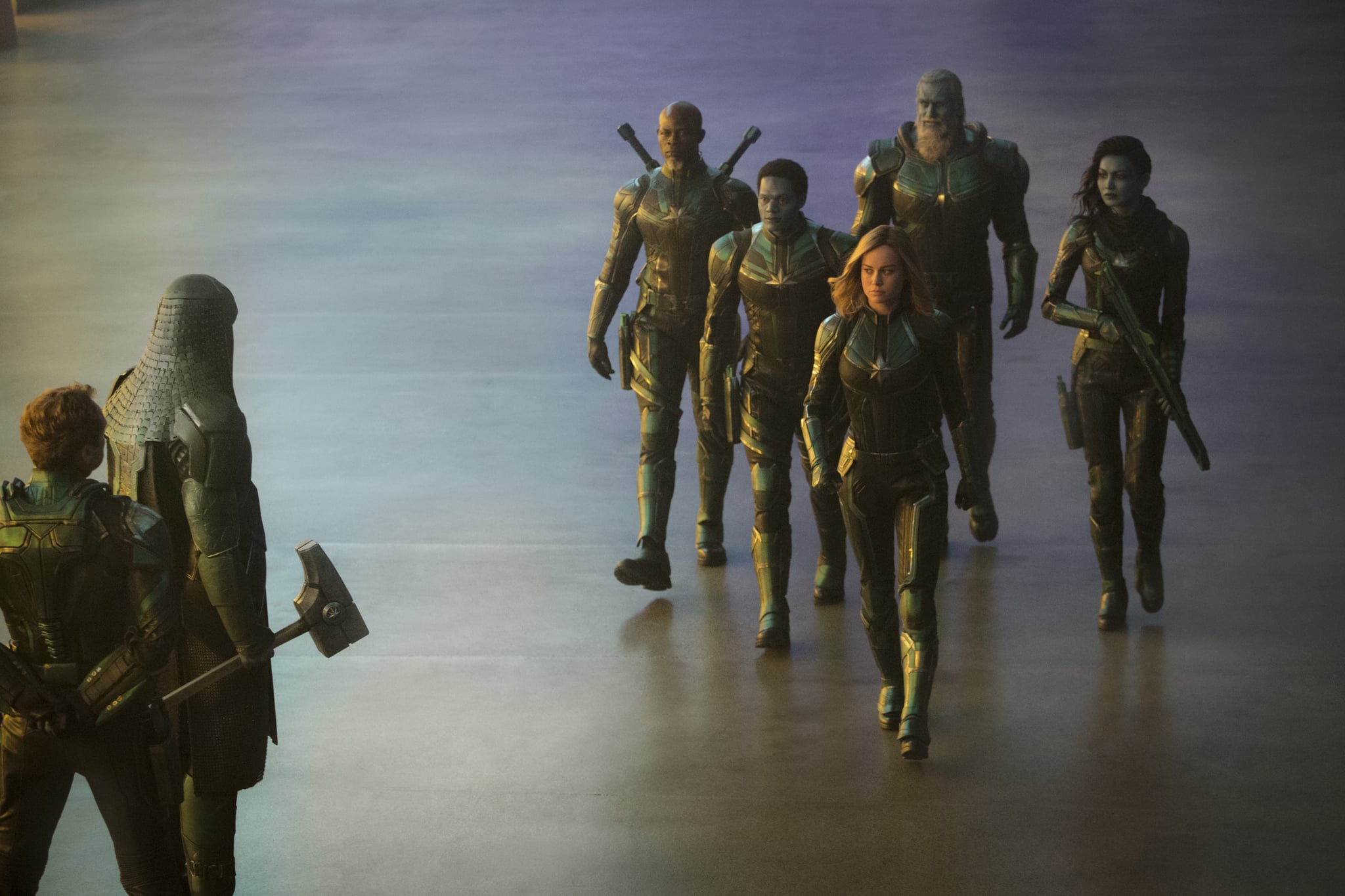 Image Source: Marvel
Captain Marvel doesn't hit theaters until March 8, 2019, so luckily we all have plenty of time to pick apart each and every detail about Chan's character until then.