Who Does Noah Centineo Play in the 2019 Charlie's Angels?
Noah Centineo Calls His Charlie's Angels Character the "Right Amount of Goofy"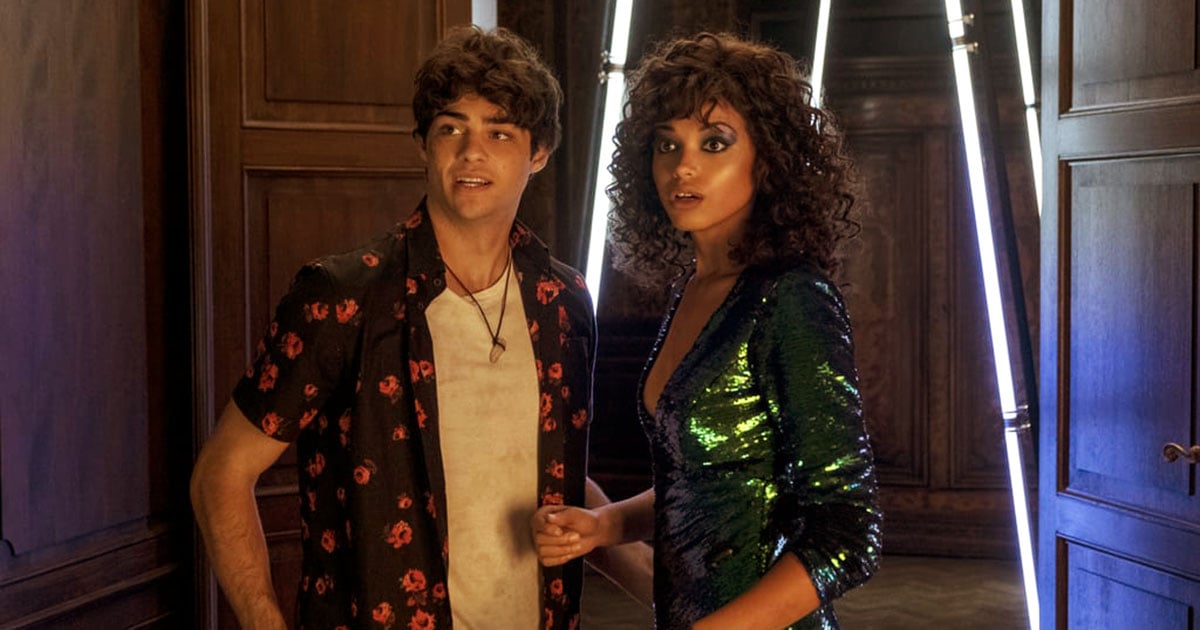 Every day that passes without the premiere of the To All the Boys I've Loved Before sequel is another day I spend softly weeping into my pillow, but luckily, there's some good news for all the Lara Jean and Peter shippers out there: Noah Centineo, who plays Peter, is starring in the new Charlie's Angels film! So in other words, while we might not be seeing him sweeping LJ (Lana Condor) off her feet anytime soon, at least we can all take solace in the fact that we'll see at least one-half of the duo on the big screen in November.
The trailer for the action-packed reboot (though it isn't technically a reboot, but more of a continuation) debuted a few weeks back, leaving Centineo's fans with only one question on their minds: who the heck is he playing? Luckily, POPSUGAR had the chance to go behind the scenes of Elizabeth Banks's take on the iconic franchise in Berlin last year, where Centineo was on set and happy to divulge a few things about his character, Langston.
According to the actor, Langston is a "cool" goof who works with tech guru Elena (Aladdin's Naomi Scott) and ends up getting tangled with the Angels when she goes to them for help.
"He's got a goofy element to him, but he's pretty well-rounded, though," he explained. "He's not goofy when you should be serious. He won't just crack a joke when it shouldn't be there. But he's also not afraid to make fun of certain normal structures. If they're in a business meeting, and Elena messes up, he'll crack jokes at her under the table. But he would never do it to his boss. So he's the right amount of serious, the right amount of goofy. He's the right amount dedicated to his craft."
Although Langston has a clear bond with Elena, don't expect sparks to fly between them when the film hits theaters on Nov. 15. "He works in software development with Elena, and he looks up to her, but she's also very much so his sister in this dynamic," he said. "They share a sense of humor and spend a lot of their nights off together, but it's a platonic relationship."
If anything, it seems Langston ends up flirting with gun-wielding Angel Jane (Ella Balinska) in the trailer, so we're excited to see where that leads.