Who Is Karen Page in The Punisher?
The Punisher: If You Skipped Daredevil, Read This or You'll Be Confused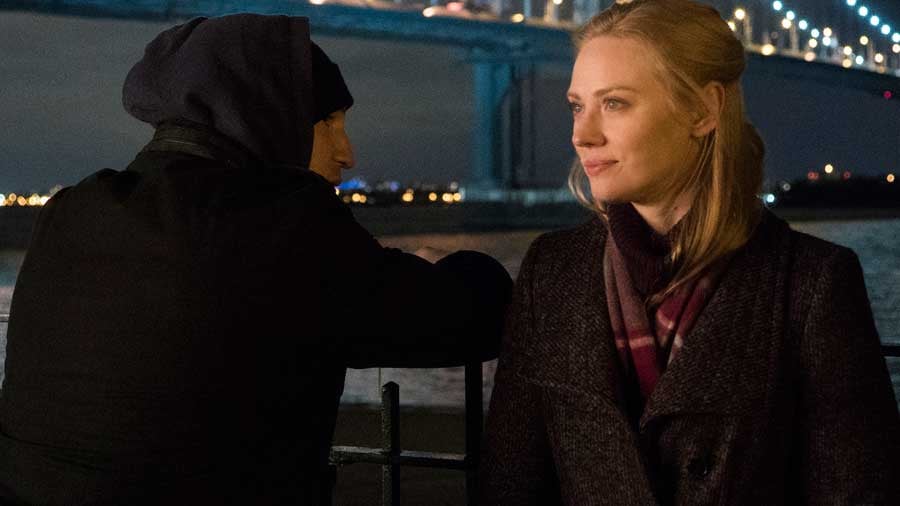 Have you started watching Netflix's The Punisher series and found yourself trying to remember exactly how the winsome journalist named Karen is connected to our intrepid antihero, Frank Castle? Never fear — we can help.
Karen Page, played by Deborah Ann Woll of True Blood, is from Daredevil. She originally works as a secretary at Union Allied Construction, meeting Foggy Nelson and Matt Murdock when they represent her over bogus murder charges. Page is being framed because she's a potential whistleblower for UAC's money-laundering activities. When Nelson and Murdock get her cleared of all charges, Page begins working as a paralegal for them.
As she continues to investigate UAC's criminal dealings, Page begins working with Ben Urich of the New York Bulletin. This eventually lands her a job at the newspaper, though that is months later, when she begins investigating the real story behind Frank Castle's killing spree. Page is disgusted that none of the stories about his crimes mention that the mobsters he's killing were responsible for murdering his wife and children, so she sets out to find out why and discovers that some higher-ups in New York City went to great lengths to cover up what happened to the Castle family.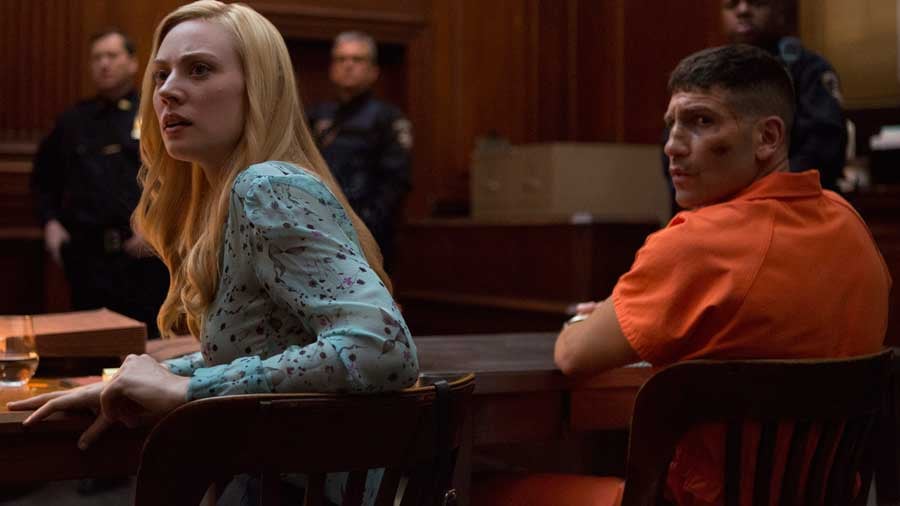 Page and Castle forge an unlikely connection when he's on trial for his crimes, and she's one of his few advocates. She shows him a kindness and sympathy that few others do and that, coupled with the great onscreen chemistry Woll and Bernthal have together, has led to a vocal contingent of fans who heartily ship "Kastle."
Now on The Punisher, Frank is embroiled in a conspiracy bigger than he ever could have guessed, going back to the tours of duty he served in the Middle East. As he investigates who is really responsible for his family's death, Karen keeps appearing to try to talk him back from the ledge. At one point, she begs him to stop all the killing so that there's something left of him — because if he continues down this path, he may disappear altogether into the darkness. They share some lovely moments together in The Punisher, which are sure to have the Kastle contingent cheering.
But fans shouldn't get too excited about "Kastle" just yet. As Woll told Harper's Bazaar, there is something to be said for a platonic friendship between a man and a woman on screen.
"Jon and I certainly feel that there's room within that story to go there. But I also think as a woman, not every relationship with a man in the story has to be romantic," said Woll. "Frank's whole plot line is about avenging the murders of his wife and children, who he loved desperately, and until he comes to some closure with that, I don't know that Karen can really step on those toes. I do think that there's affection and longing between them, and just how that manifests, we'll just have to see."