Who Are Liz Cote and Philip Merrill?
American Crime Story: These Characters May Play a Bigger Role Than You Realize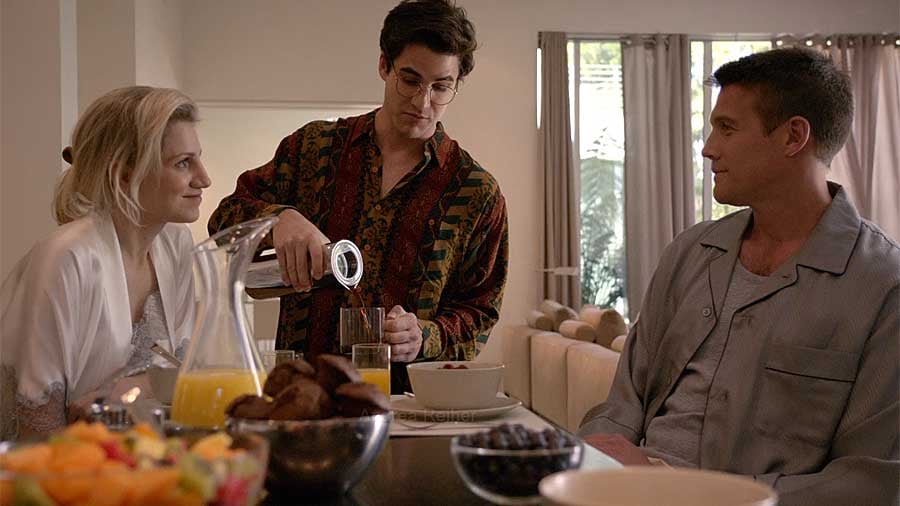 As American Crime Story moves forward through the season, it is actually moving backward in time, painting a picture of how Andrew Cunanan came to murder five people in cold blood, culminating in the shooting and death of Gianni Versace in Miami. Early on, the show puts forth a theory that Cunanan and Versace met seven years before the fashion designer was killed, an assertion the Versace family vehemently denies, but something Maureen Orth's book Vulgar Favors says absolutely did happen.
In order to credibly depict this meeting, the American Crime Story producers told me that they presented the encounter from Cunanan's perspective; by having an established liar be the source material, it left things up to the audience to decide what was true. Standing in for the audience in this situation are Elizabeth Cote (Annaleigh Ashford) and her husband, Philip Merrill (Nico Evers-Swindell), listening as Cunanan regales them with the story of how he met Versace at a club.
According to Vanity Fair, the two met in junior high school; then, as adults, Cote and Merrill were among the targets of Cunanan's con-artist schemes. They took him in when he was in his early 20s and he became godfather to their children, even building their daughter a French chateau dollhouse. Cunanan also told them that he had been married to a Jewish woman with whom he had a daughter, whose picture he would show off.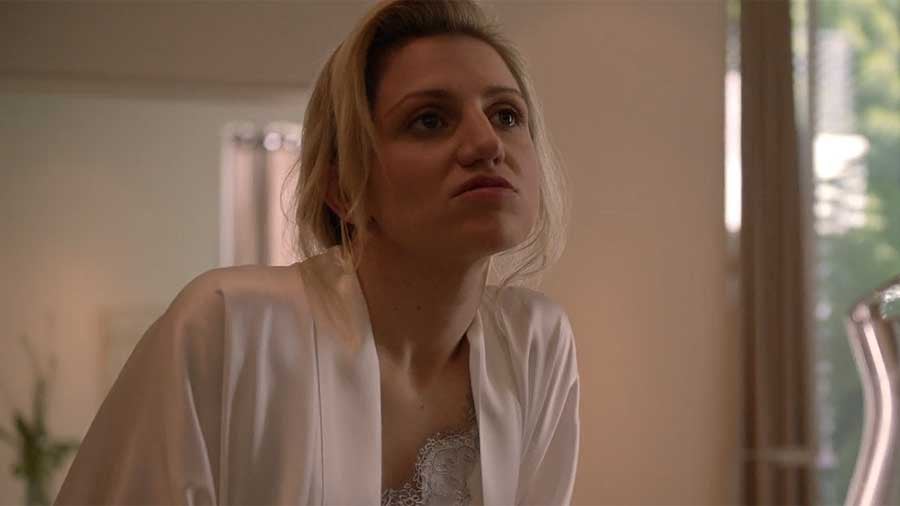 Cunanan left the San Francisco area in the mid-1990s and settled in San Diego, where he would find wealthy men to keep him safely ensconced in an opulent lifestyle. But he may have kept in touch with Cote, because she wrote a letter and taped a video plea that were distributed by the FBI during the manhunt for Cunanan following Versace's murder, according to two Washington Post reports.
"The Andrew Cunanan I know is not a violent person. Andrew, wherever you are, please stop what you are doing . . . You still have a chance to show the entire world the side of you that I and your godchildren know. The time has come for this to end peacefully," Cote wrote. In her video plea, she said much the same thing, but also used pet names her family had for Cunanan.
However, neither the letter nor the video had the desired effect, as Cunanan committed suicide roughly a week after he gunned down Versace.
In a 2006 documentary called The 20 Most Horrifying Hollywood Murders, Cote appears to give her take on why Cunanan killed himself, saying, "He would have been so overwhelmed with shame for his actions that I think that from then on he would have become a total self-loathing, self-hating existence of desperation."