Who Plays Eleven's Aunt Becky in Stranger Things?
Stranger Things: The Other Places You've Seen Aunt Becky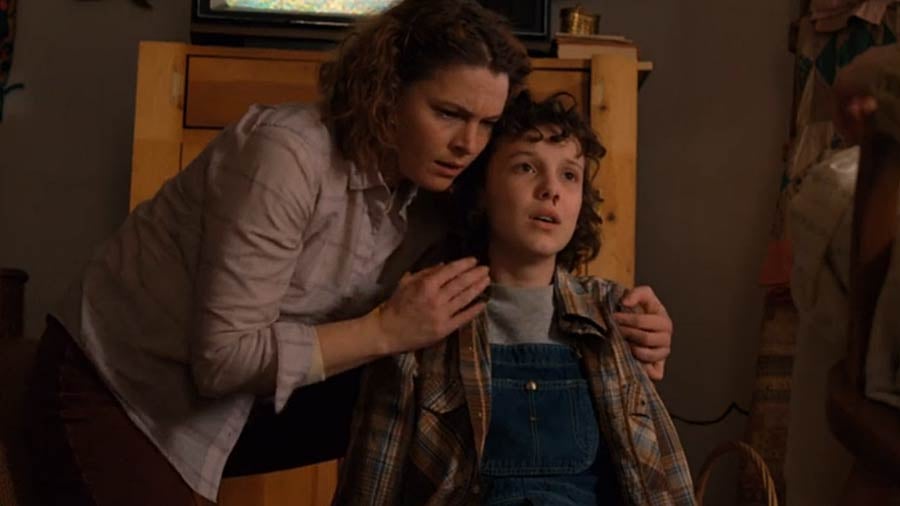 Image Source: Netflix
Fans were in for a surprise in Stranger Things season two when Eleven leaves Hawkins about halfway through the season to find her mom, Terry. Of course, viewers know from season one that there's nothing but heartbreak for Eleven (real name: Jane). She arrives at her mother's house and meets her Aunt Becky, who tells her about Terry's condition.
Becky is played by Amy Seimetz, who may not be a very mainstream actor but is well-known on the indie circuit. She got her start directing and producing short and independent films, including associate producing Medicine for Melancholy, which was nominated for both Gotham and Independent Spirit Awards.
Her acting career really took off when she starred in three of Joe Swanberg's independent films: Alexander the Last, Silver Bullets, and Autoerotic. The 35-year-old also appeared in Lena Dunham's Tiny Furniture and Adam Wingard's critically acclaimed horror film A Horrible Way to Die, and her performance in Megan Griffiths's The Off Hours earned her a spot on The Hollywood Reporter's list of breakout stars of the 2011 Sundance Film Festival.
As far as more mainstream projects go, Seimetz played the mother of a missing girl on season three of AMC's The Killing and appears on five episodes of the first season of Starz's The Girlfriend Experience, which she also directs and executive produces.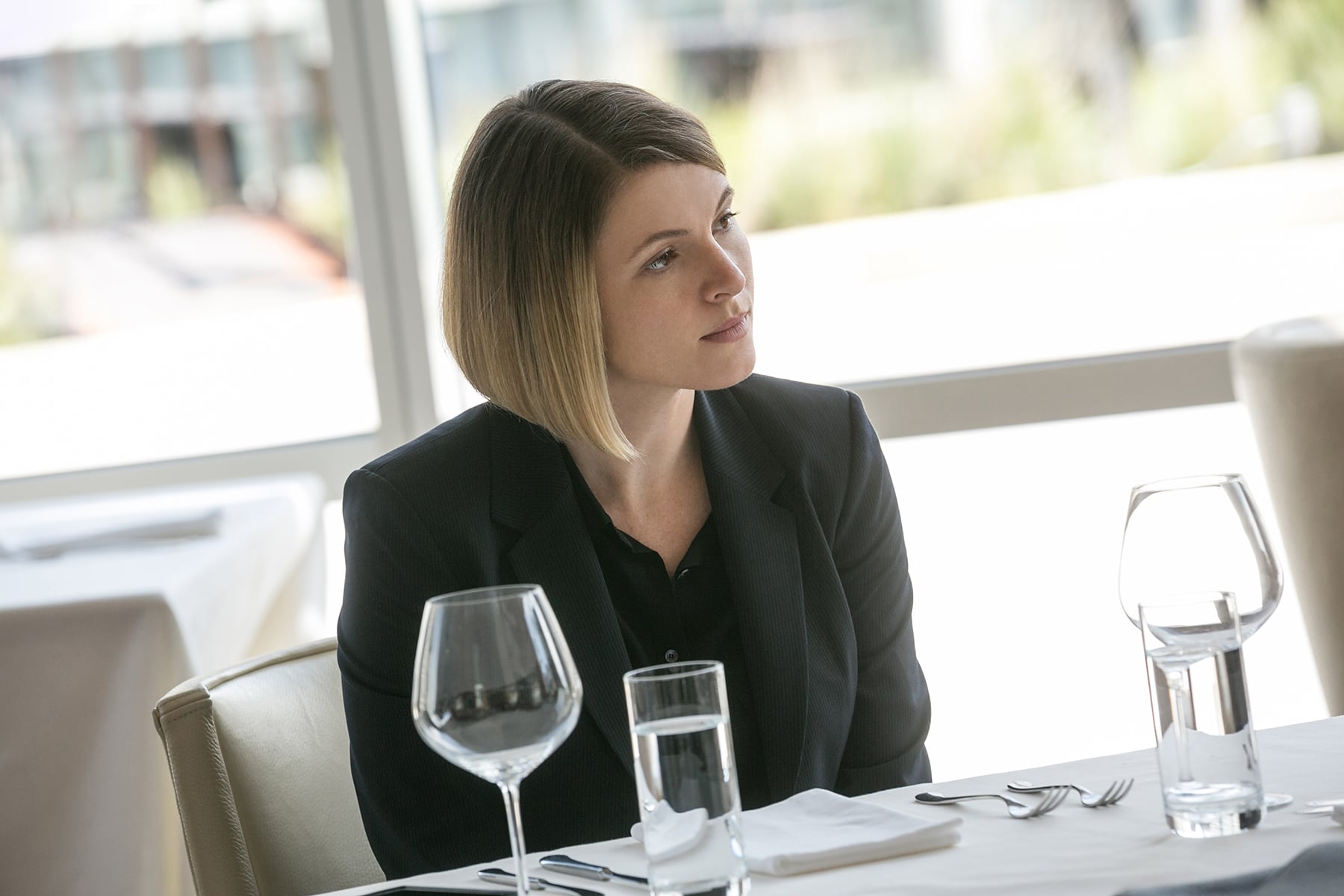 Image Source: Everett Collection
In fact, Seimetz was chosen by executive producer Steven Soderbergh to helm The Girlfriend Experience because he was so impressed with her 2012 indie film, Sun Don't Shine, about a couple taking a tense, sometimes spooky road trip through Central Florida. It earned Seimetz numerous independent film award nominations, including two wins from the SXSW Film Festival and the IndieWire Critics Poll. Finally, Seimetz appeared in this year's sci-fi sequel Alien: Covenant.
On Stranger Things, Seimetz acts as sort of a guide to those who have been investigating Dr. Brenner and Project MKUltra, explaining to them what was done to her sister, Terry. Aunt Becky has believed that baby Jane died all those years ago, so she's pretty surprised to see a teenage Jane appear on her doorstep in season two.
We would expect that even though Jane is now Hopper's daughter, by virtue of an official birth certificate Dr. Owens manages to procure for the chief, the story of her parentage and Project MKUltra is far from over, so perhaps Terry and Becky will appear in season three.