Who Plays Tina Swope on Orange Is the New Black?
Meet the Woman Who Plays OITNB's Newest Inmate, Tina Swope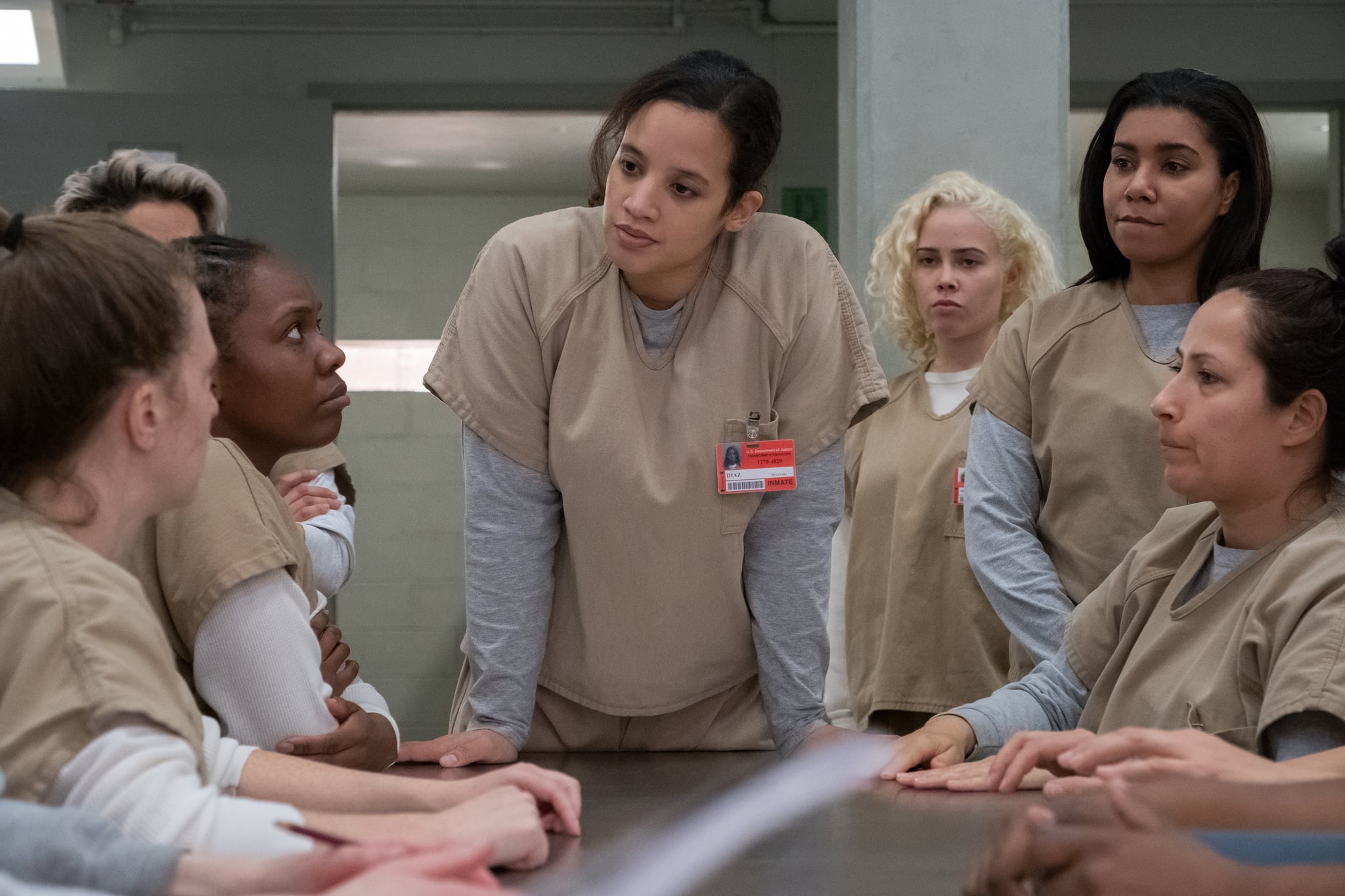 Orange Is the New Black never fails to bring cool (and crush-worthy) characters into the show at any given moment. And in season six, one of the new inmates we meet is Tina Swope, played by actress Rebecca Knox. Swope is one of the minor characters (the blonde pictured above, behind Daya) but you'll see her quite a lot in scenes with Daddy's crew. While Knox's acting resume is small, only having appeared in a handful of movies and TV shows, you still may have seen her on screen before.
Prior to getting cast on OITNB, Knox appeared in Return to Montauk alongside Stellan Skarsgård (Mamma Mia!, Thor, and The Avengers). She appeared in a few short films, including Something About Wonder and Thinking Inside the Box, as well as one in the works, Strangers at Night, and has also made one-episode appearances in shows like Bull and A Crime to Remember.
It's fair to say that OITNB is her first big role, and we're excited to see her character's journey with the Litchfield inmates.