Who Is St. Beauty?
Meet St. Beauty, Your New Favorite Band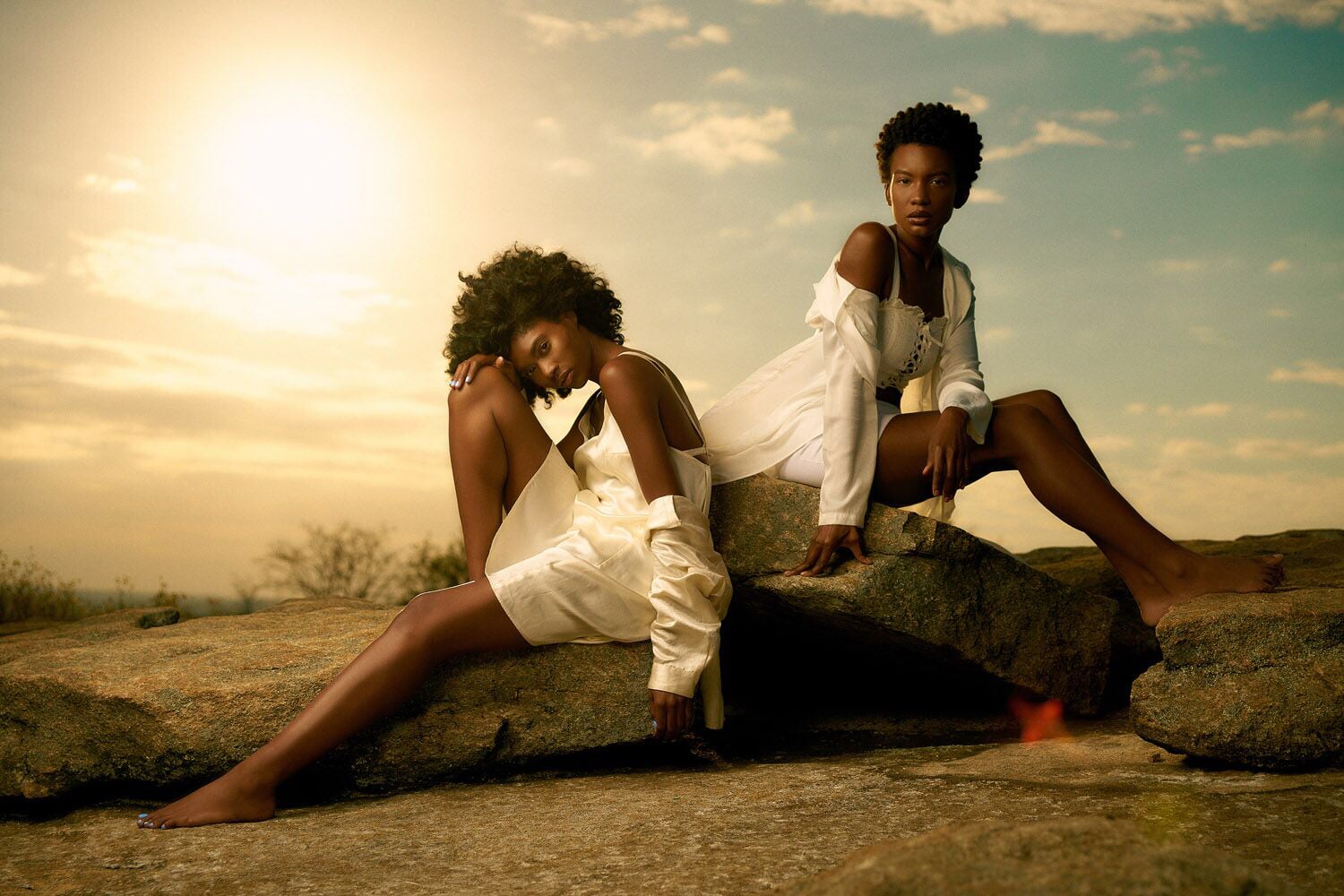 If you haven't heard of St. Beauty yet, welcome to your new musical obsession. St. Beauty is the soulful love child of Alex Belle and Isis V., who met while working at a vintage store in Georgia and discovered a shared passion for songwriting and performing. Their music has been featured on HBO's Insecure, and they are currently signed to Janelle Monáe's Wondaland Records. I caught up with these very sweet and very trendy ladies fresh off the release of their new music video for their single "Caught" off of their forthcoming EP to discuss their dream collaborations, their favorite song of 2017, and who they're rooting for at next year's Grammys.
POPSUGAR: Who are your biggest musical influences?
Isis V.: I have so many, but I'm obsessing over Stevie Wonder at the moment.
Alex Belle: Santigold, Kid Cudi, Nina Simone, Janis Joplin, and Sade.
We describe the genre of our music as Confetti; it has so many moods, filled with emotions, colors, and vibrations.
PS: How would you describe your musical style?

IV: We describe the genre of our music as Confetti. We feel as though Confetti has so many colors and moods. There's the initial moment when confetti is blasted out, and there's a moment of awe and excitement. Then there's this melancholy moment. It's then falling on the floor, and then at the end of the night, it's swept up. That lifeline is filled with a lot of emotions, colors, and vibrations. That's how we describe our music.
AB: There's also so many different colors and types of confetti, and we feel that our music embodies so many different feelings the way confetti does.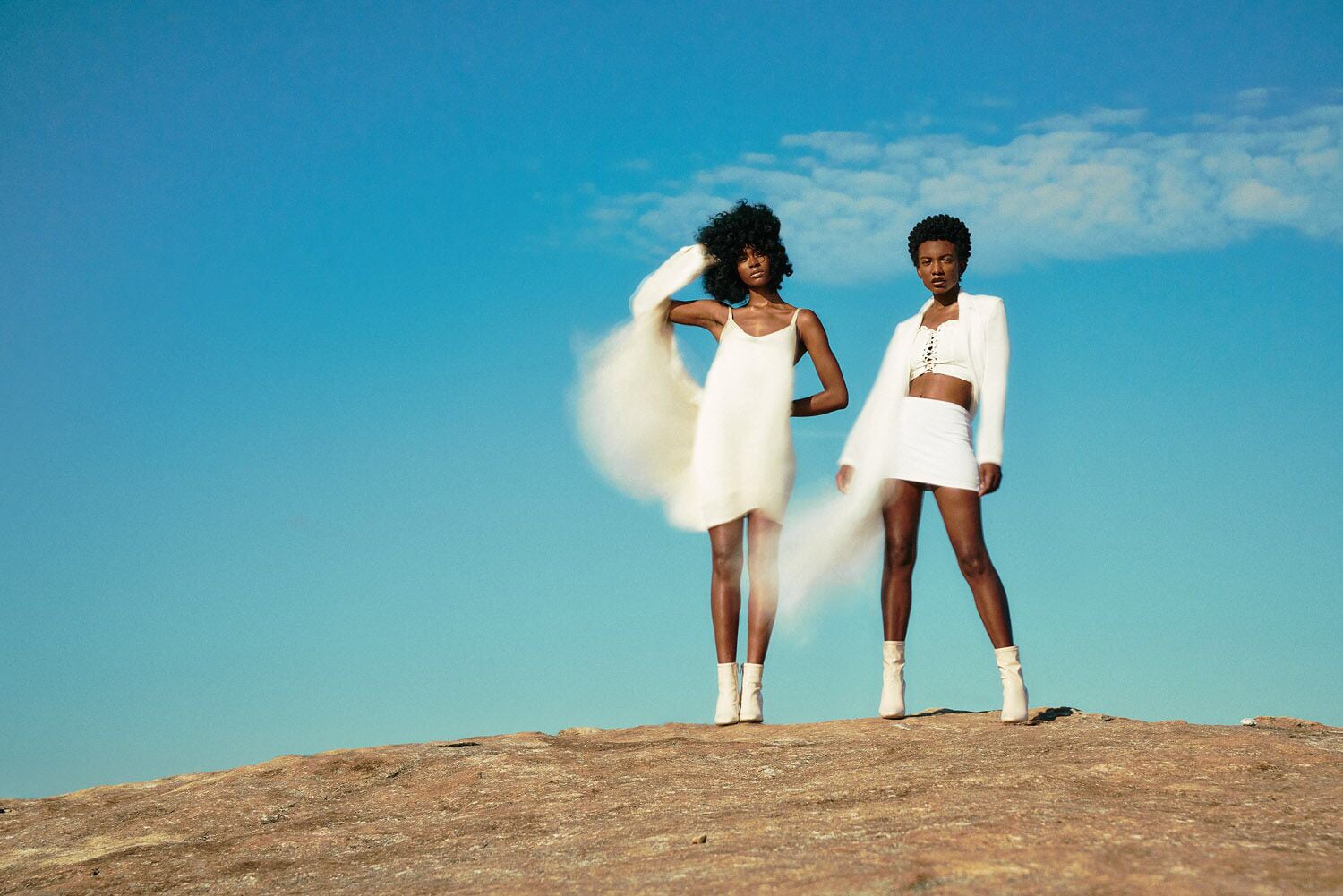 PS: What motivated you to go after your dreams?
IV: Wanting to be a reference, wanting to be free in my creativity, to express myself in a vulnerable way, wanting to challenge myself and of course . . . I love music!
AB: I've always felt like I had a gift that the world is supposed to witness. I've always really wanted to help people and uplift people through music or through art in general. There are so many things that I've manifested into reality just by imagining and speaking them. At times of discouragement, my mom really uplifted me to chase my dreams. She never forced me into doing anything I didn't want to do. She always believed in me. I feel that her support really gave me that extra boost I needed to really make my dreams a reality.
PS: Who would be a part of your dream musical collaboration?
IV & AB: Pharell is definitely number one. He's a legend and the best producer to ever do it, in our opinion.
PS: If you could listen to one song on repeat forever, what would it be?
IV: That's a hard question, but today I will say "Superwoman" by Stevie Wonder; it's pretty much two songs in one.
AB: I would say "Good Thoughts, Bad Thoughts" by Funkadelic. It just makes me feel really happy and gives me hope. The melodies of the guitar in this song as well as the affirmations that are being spoken are the perfect combination. You can't go wrong with this song.
POPSUGAR: What is your favorite song of 2017?
IV: Wow, so much good music came out this year. I will say it's Daniel Ceasar's "Best Part" or "Get You."
AB: "Best Part" by Daniel Ceasar featuring H.E.R. has to be my favorite; it's such a feel-good song. I could also play that on repeat forever!
PS: Finally, who are you rooting for at this year's Grammys?
IV: SZA & 6lack.
AB: I'm gonna quote the beautiful Issa Rae and say, "Everybody black."
Get to know St. Beauty with some of their music ahead:

Image Source: Wondaland Arts Society (Jason Hales Photography)