Who Is in the Storage Container in the Walking Dead Trailer?
You Need to Revisit This Moment in the Walking Dead Trailer
There are so many things happening in the five-minute-long trailer for The Walking Dead's eighth season, but there's one moment that we need to talk about — OK, two. At the 2:02 mark, we see an eye peering out of a storage container. This situation has two possible causes: someone is voluntarily hiding there to spy on their enemies, or someone has been captured. It could be either, until you get to the 4:09 mark. Is that you, Rick? The man, stripped down to his underwear, is in the same corner of the container.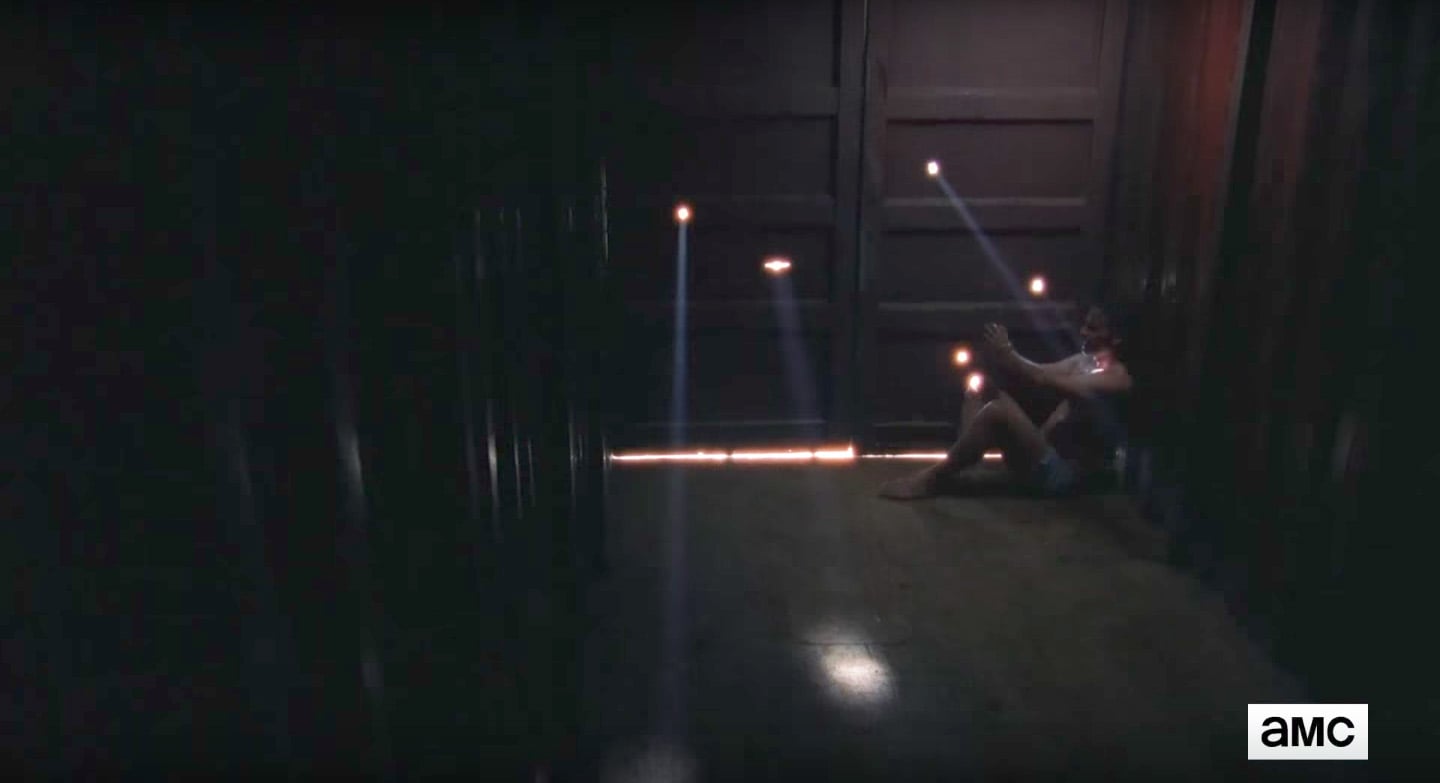 If it is Rick, he's the second member of the good guys to be captured; Gabriel is also in Negan's possession at the start of the trailer. Because this is a trailer for the entire eighth season, it could be a while before we get to this part. Something to look forward to, I guess?