Why Did Daniel Dae Kim and Grace Park Quit Hawaii Five-0?
CBS Defends Decision to Pay Hawaii Five-0's Asian Actors Less Than Their White Costars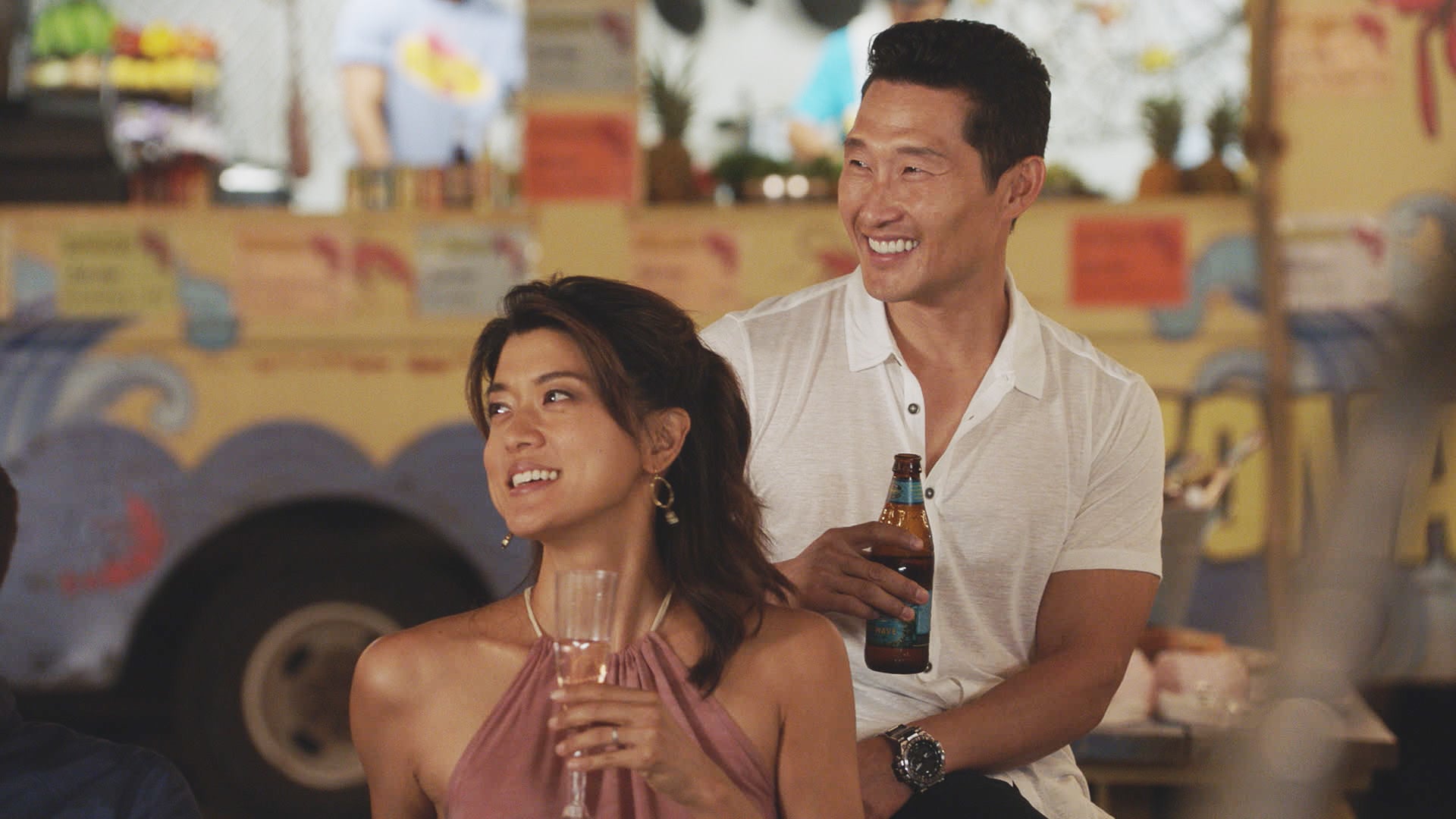 Update, July 6: Following Daniel Dae Kim's lengthy (and important) note about the role racial inequality played in his decision to leave Hawaii Five-0 on Wednesday, CBS released a second statement regarding both Kim and costar Grace Park's decision to exit the cop drama before season eight. "Daniel and Grace have been important and valued members of Hawaii Five-0 for seven seasons. We did not want to lose them and tried very hard to keep them with offers for large and significant salary increases," the network said. "While we could not reach an agreement, we part ways with tremendous respect for their talents on screen, as well as their roles as ambassadors for the show off screen, and with hopes to work with them again in the near future."
Prior to its statement, a CBS-affiliated source insisted to Variety that the pay dispute has nothing to do with race. Instead, they chalked up the disparity in salaries to Park and Kim being supporting actors on Hawaii Five-0, which is why they were offered less than white leads Alex O'Loughlin and Scott Caan. Another source told Variety that Kim was offered only $5,000 less per episode than Caan and O'Loughlin, though other sources close to Kim argued that the gap was actually much larger (which could be due to a back-end deal O'Loughlin and Caan both enjoy). Park's negotiations were also further complicated by the fact she was reportedly hoping to get written off the show and only appear in half of the season eight episodes. Regardless, the raise she was reportedly offered was even lower than the one extended to Kim.
Hawaii Five-0 showrunner Peter Lenkov also chimed in on the controversy via Twitter, where he explained that both actors were offered "unprecedented raises" in an "extremely generous" move by CBS but "chose to move on."
#H50 #HawaiiFive0 #Hawaii50 #Ohana pic.twitter.com/MEj6a4fLNq

— Peter M. Lenkov (@PLenkov) July 6, 2017
Original post: After seven long years on Hawaii Five-0, Daniel Dae Kim and Grace Park will not reprise their roles as Chin Ho Kelly and Kono Kalakaua, respectively, in the CBS show's upcoming eighth season. According to Variety, the reason for their exit is due to the network reportedly refusing to pay Kim and Park (who are of Korean descent) the same as their white costars Alex O'Loughlin and Scott Caan. Sources further told the publication that CBS's final offer to Kim and Park was between 10 to 15 percent lower than O'Loughlin and Caan's salaries, which is upsetting but also deeply unsurprising.
Just last year, data from a study by Variety revealed that very few minority actors make even close to the same amount of money as their white counterparts. For instance, even after taking home a Golden Globe for best actress in a comedy in 2015, Jane the Virgin star Gina Rodriguez was the lowest-paid actor on the list of comedy salaries. Similarly, the cast of Black-ish — though nominated for best comedy, best actor in a comedy (Anthony Anderson), and best actress in a comedy (Tracee Ellis Ross) at the Emmys — all earn less than the casts of ABC's other big shows, like Modern Family, The Middle, and Last Man Standing.
Kim offered up his own explanation for leaving Hawaii Five-0 in a lengthy, heartfelt Facebook post on Wednesday, touching on the struggle for equality Asian-American actors face daily. "Though I made myself available to come back," he wrote, "CBS and I weren't able to agree to terms on a new contract, so I made the difficult choice not to continue." Kim thanked the cast, crew, and CBS, making sure to note that he "will always be grateful for their faith in me to bring Chin Ho Kelly to life. As an Asian American actor, I know first-hand how difficult it is to find opportunities at all, let alone play a well developed, three dimensional character like Chin Ho. I will miss him sincerely." He concluded his post on a hopeful note. "I'll end by saying that though transitions can be difficult, I encourage us all to look beyond the disappointment of this moment to the bigger picture. The path to equality is rarely easy. But I hope you can be excited for the future. I am."
Like O'Loughlin and Caan, Park and Kim have been cast members on Hawaii Five-O since the cop show reboot premiered in 2010. Of their decision to exit, a CBS spokesperson said, "We are so appreciative of Daniel and Grace's enormous talents, professional excellence and the aloha spirit they brought to each and every one of our 168 episodes. They've helped us build an exciting new Hawaii Five-0, and we wish them all the best and much success in their next chapters. Mahalo and a hui hou . . ."