Why Does Captain Marvel Have Short Hair in Avengers Endgame?
Captain Marvel Majorly Changed Up Her Look For Avengers: Endgame — Here's Why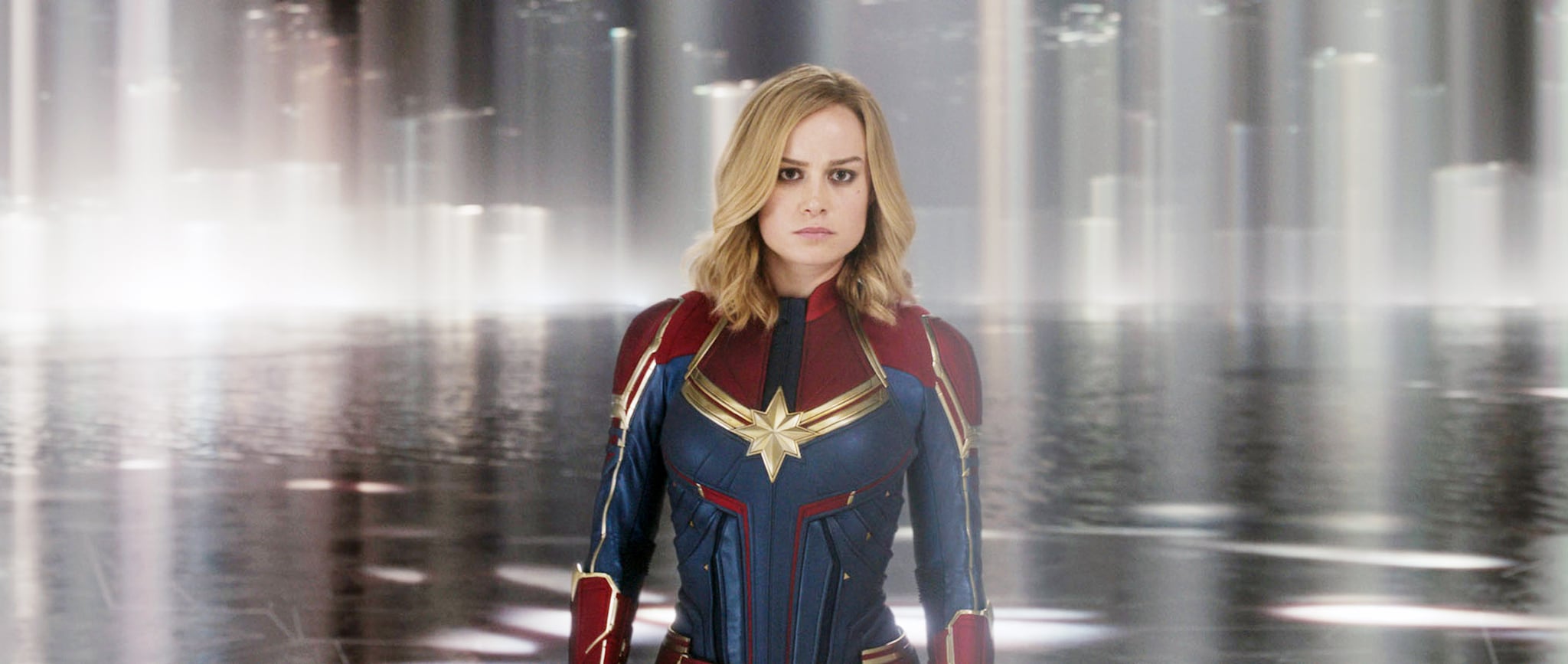 Warning: minor spoilers for Avengers: Endgame ahead. Proceed with caution.
Thanks to the end credits of Captain Marvel and the first official clip from Avengers: Endgame, fans knew Carol Danvers would be among the heroic crew in this latest installment. What many fans weren't expecting, however, was her new haircut.
Five years after the pared-down Avengers group "killed" Thanos, a Captain Marvel hologram participates in a call with Black Widow, War Machine, Rocket, and Okoye. Instead of the shoulder- to mid-length look she shows off at the beginning of the film and in her own movie, Captain Marvel sports a shorter, military-style cut during the call. Her new look may come as a surprise, but according to her comic book story arc, we all should've seen this coming.
There's no telling what Captain Marvel was up to in those five years, and, no, we don't get to see her hair get chopped. Her cropped hair, though, does follow the character rebranding writer Kelly Sue DeConnick gave her in the 2012 comics. She leaned heavily into Captain Marvel's fighter pilot past to inform the look, and swapped the length for something edgier. Perhaps we'll find out exactly what she was up to in those five years during the yet-to-be-announced sequel. Fingers crossed!