Why Does Cersei Hate Ellaria on Game of Thrones?
Game of Thrones: Cersei's Ice-Cold Revenge on Ellaria Sand, Explained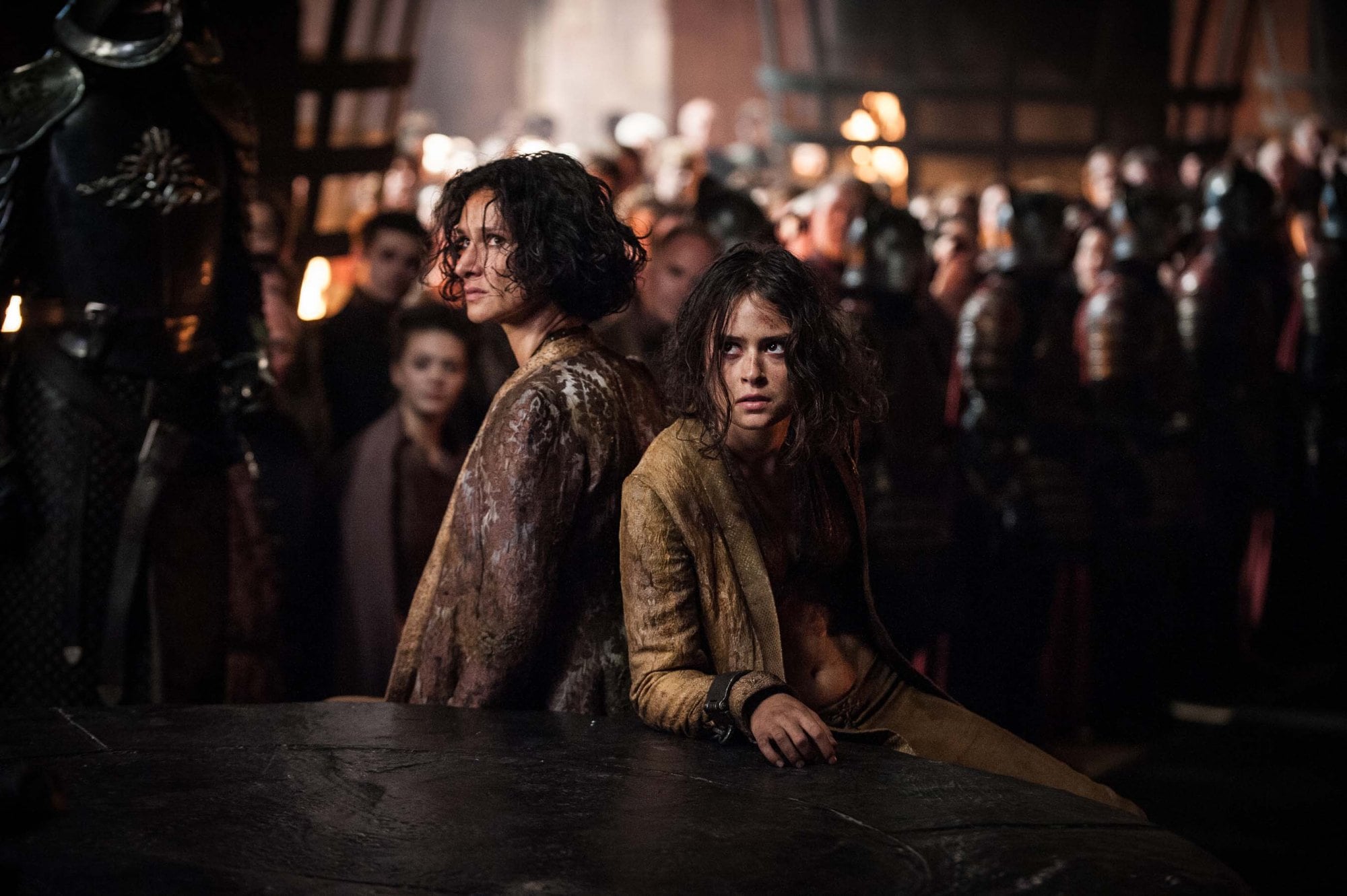 Cersei Lannister, the current holder of the Iron Throne, hates a good many people on Game of Thrones. As she outlines in the season seven premiere, the Lannisters at King's Landing face enemies from all sides. But there is perhaps no one she dislikes more right now than Ellaria Sand, parter to the late Oberyn Martell and mother to the Sand Snakes. But why this seething hatred?
It all has to do with Cersei's children, who we have seen time and again are the most important things in Cersei's life. Or they were — unfortunately for her, all three of them are dead, and Ellaria Sand is directly responsible for the murder of Cersei's daughter, Myrcella.
In the fifth season finale, Ellaria is seemingly ready to forgive and forget that the Lannisters are responsible for the death of her lover, Oberyn Martell. She willingly lets Jaime, Myrcella, and Trystane Martell (who Myrcella is set to marry) depart Dorne for King's Landing. Ellaria even kisses Myrcella gooodbye at the docks.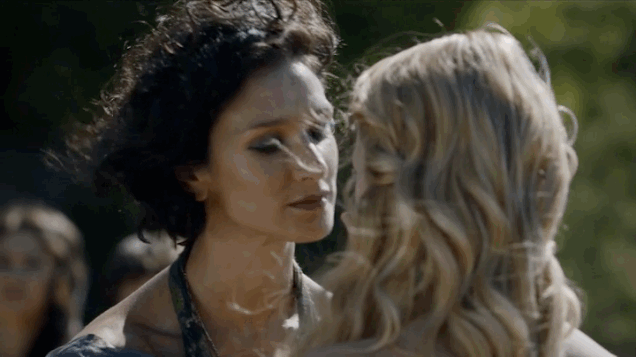 But it is quite literally a kiss of death, with Ellaria's lipstick being tainted with poison. Ellaria has an antidote to said poison, but Myrcella is not so lucky, succumbing to the poison aboard the ship, dying in her father's arms.
In season four's eighth episode, Oberyn is fighting for Tyrion Lannister in a trial by combat for Joffrey's death. Oberyn, a skilled spear fighter, has the Mountain defeated. But Oberyn can't help himself from taunting both the Mountain and the crowd, and it is during this preening that the Mountain gets a hold of him and then crushes his skull. It's a horrible scene, but it is not Cersei's fault that Oberyn dies.
Ellaria holds Cersei responsible, though, and murders Myrcella. So now it is Cersei's turn to exact some revenge.
"When my daughter was taken from me — my only daughter — well, you can't imagine how that feels unless you've lost a child . . . I never got to have a mother, but Myrcella did. She was mine and you took her from me, why did you do that?" says Cersei. "We all make hard choices. You chose to murder my daughter. You must have felt powerful after you made that choice. Do you feel powerful now?"
Cersei then gives the pain and torment right back to Ellaria by kissing her daughter Tyene with the same poison Ellaria used to kill Myrcella. The difference is that Ellaria is chained up with Tyene and will be forced to watch her die and then rot.
"Make sure the guards change the torches every few hours, I don't want her to miss a thing," says Cersei.
Ice. Cold.