The X-Files Reboot Season 2 Details
The X-Files: Everything We Know About Season 2 of the Reboot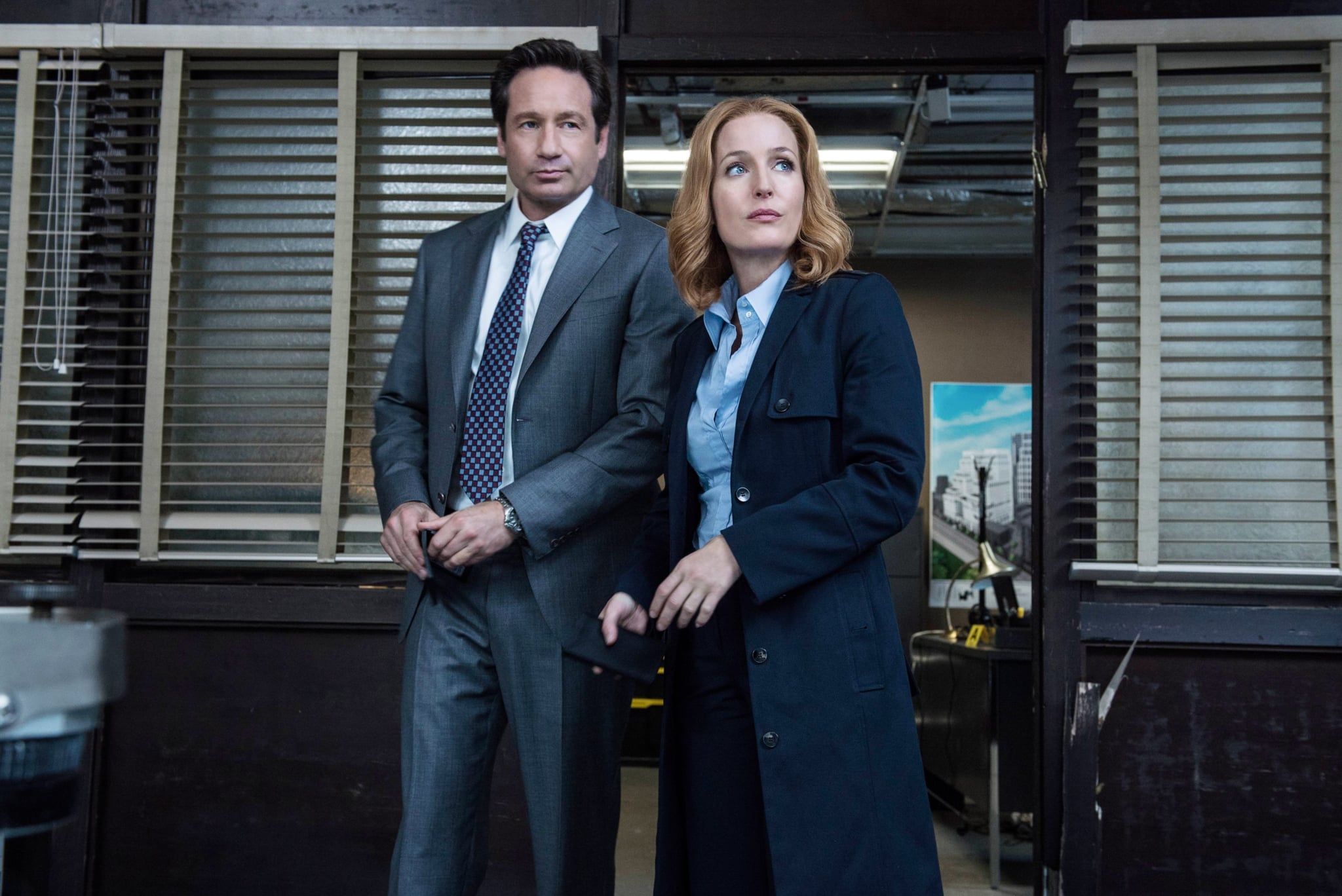 Back when the final episode of The X-Files reboot aired in 2016, we were left wondering if we'd ever get to see Mulder and Scully in action again. Over a year later, Fox has announced that the answer is a resounding yes. A second season of episodes (10, to be exact) are headed our way, and David Duchovny and Gillian Anderson are on board. Here's what we know so far!
What Fox Is Saying
Just to clarify, I'm referring to Fox the network, not Fox Mulder. "Iconic characters, rich storytelling, bold creators — these are the hallmarks of great TV shows. And they are some of the reasons why The X-Files has had such a profound impact on millions of fans worldwide," said David Madden, the president of Fox Broadcasting Company, in a press release. "Chris's creativity, along with the brilliant work of David and Gillian, continue to propel this pop culture phenomenon, and we can't wait to see what fresh mysteries Mulder and Scully uncover in this next chapter of The X-Files."
There's Already a Teasery Poster
#TheXFiles pic.twitter.com/9J7SuFvS6S

— David Duchovny (@davidduchovny) April 21, 2017
Production Will Begin This Summer
The series is set to premiere "during the 2017-2018 season," which is a pretty wide range. Given that production isn't beginning in the Summer, there's almost no way that the episodes will start rolling in in the Fall, like many other shows. My money is on a late 2017 (maybe November) premiere, or early 2018.