Zendaya Smallfoot Interview 2018
Smallfoot Star Zendaya Wants You to Know That Loving Yourself Is a Process — and a Long One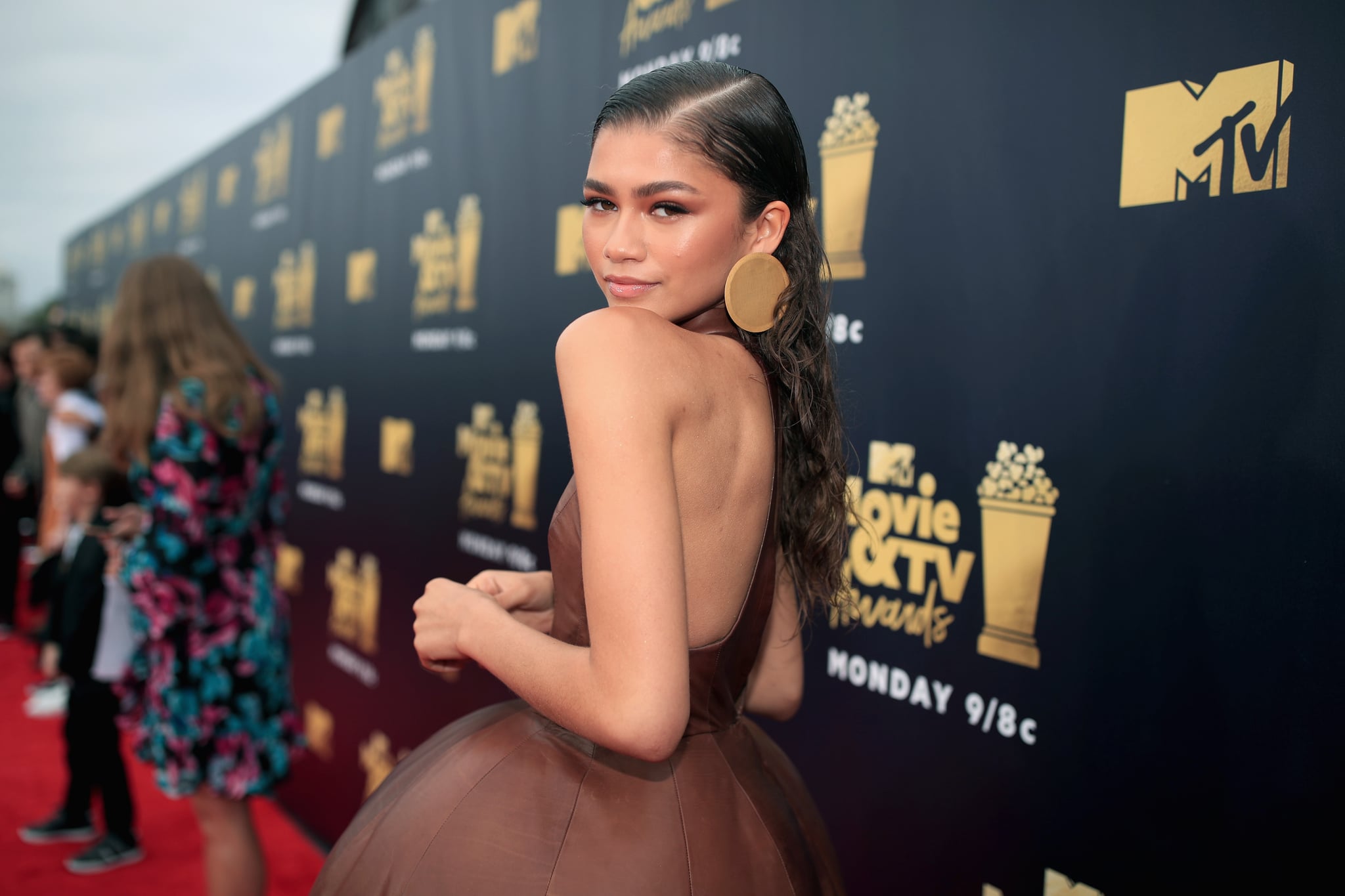 Image Source: Getty / Christopher Polk
When you think of Zendaya, the first thing that probably comes to mind is her confidence. Whether she's strutting down the red carpet in a stunning gown or calling bullsh*t on negative societal norms, the 22-year-old just looks like she has it together. Despite how effortless she makes it all seem, Zendaya is adamant that that kind of ease in one's self doesn't come easy.
"The evolution of loving yourself and becoming comfortable within yourself takes time and it's a process," Zendaya told POPSUGAR. "It does not happen overnight. You have to work at it. And nobody has it. Even the people that you think have it, don't necessarily have it."
Zendaya, who voices Meechee for the new animated film Smallfoot and contributed to the soundtrack, has always been seen as self-assured and unafraid of speaking her mind since she came into the public eye. After all, this is the same woman who famously called out Giuliana Rancic for insulting the faux locs she wore to the Academy Awards in 2015. But that's something that the actress learned as she gained her footing in the industry.
"Getting to know yourself, and that relationship between you and yourself, is never-ending," she admitted. "You can constantly learn more about yourself in any stage of your life. The important thing is not to rush, pace yourself, and allow everything to happen the way it should."
What's one way Zendaya continues to evolve? She's constantly making the effort to educate herself and learn more about whatever she can. It's no surprise that she was drawn to voice Meechee in Smallfoot — the young yeti's inquisitive nature is part of the catalyst that changes the lives of her friends and family forever. Much like the actress who voices her, Meechee has a strong sense of self that she doesn't allow to be compromised. "What I personally enjoy about her is that this idea of what she's supposed to be — the Stonekeeper's daughter — comes with a lot of rules, but she's honestly the opposite of that," Zendaya explained. "She's really defining herself to be exactly who she is and just be herself."
In Smallfoot, Meechee is one in a village of yetis who don't believe humans (aka the Smallfoot) exist and have no clue that there is a whole city of them at the bottom of their mountain. Meechee and her friends Gwangi (LeBron James), Kolka (Gina Rodriguez), and Flem (Ely Henry) form the Smallfoot Evidentiary Society (S.E.S.) or, "Smallfoot exists, suckers." They're a conspiracy theorist-esque group who believe that humans are real and hunt for clues of their existence as much as possible. It's a bit of a scandal considering Meechee's father is the leader of their village who repeatedly tells everyone that humans do not exist. But Meechee refuses to simply believe what she's told when "there's a world mysterious there for you to find."
Smallfoot, which comes out Sept. 28, encourages its viewers, both young and old, to always seek answers beyond what is commonly accepted, even if what you learn may be hard to handle. It's a sentiment that Zendaya told us she absolutely agrees with, saying, "I'm one of those people who definitely goes out there and tries to learn as much as I can and search for answers whenever I can."