Watch Adam Driver Sing "Being Alive" in Marriage Story
Adam Driver Sings in Marriage Story, and There Isn't a Bucket Big Enough For My Tears
Somebody hold me too close. I'm going to need a lot of emotional support after watching Adam Driver perform Stephen Sondheim's "Being Alive." Noah Baumbach's Marriage Story is far from a musical, yet Driver's well-placed number is arguably the best scene of the entire film. Please, don't at me.
Charlie feels "alone, not alive" as his marriage breaks down.
Driver's character, Charlie, takes the mic in front of his theater family in New York amid an exhaustive divorce from his wife, Nicole, played by Scarlett Johansson. His solo act is the perfect balance to her song, "You Can Drive a Person Crazy" (also from Sondheim's Company), which she performs with the support of her mother and sister. Charlie singing by himself is a testament to the fact that he feels "alone, not alive" as his marriage breaks down. He's a man used to having control over all aspects of life, and yet, he's suddenly faced with his helplessness, but also, a path forward.
The song's lyrics, already exposing, are made even rawer by Charlie's vulnerability. Speaking of vulnerable: that is Driver's real voice you hear, although the actor finds singing live "terrifying." Well, he certainly doesn't need to worry too much about what the fans think, since Marriage Story has already scored several award nominations and social media commends his performance. Ahead, see a roundup of my favorite Twitter reactions to the pivotal moment. As for my feelings? Well, I think Charlie and Henry put it best: "I cried four times!"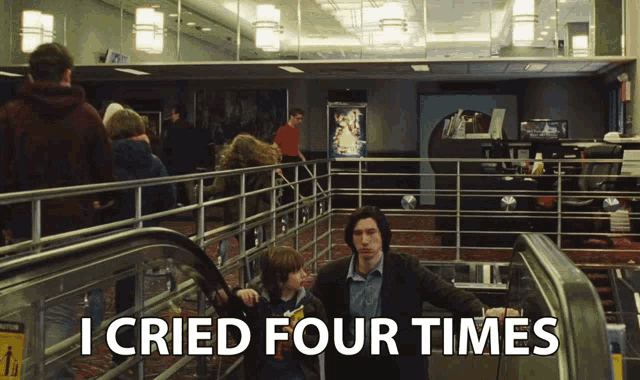 Image Source: Netflix