Adam Rodriguez Talks New Finding Magic Mike Reality Series
Yes, the New Magic Mike Series Is About Lap Dances — but It's Much Deeper For Adam Rodriguez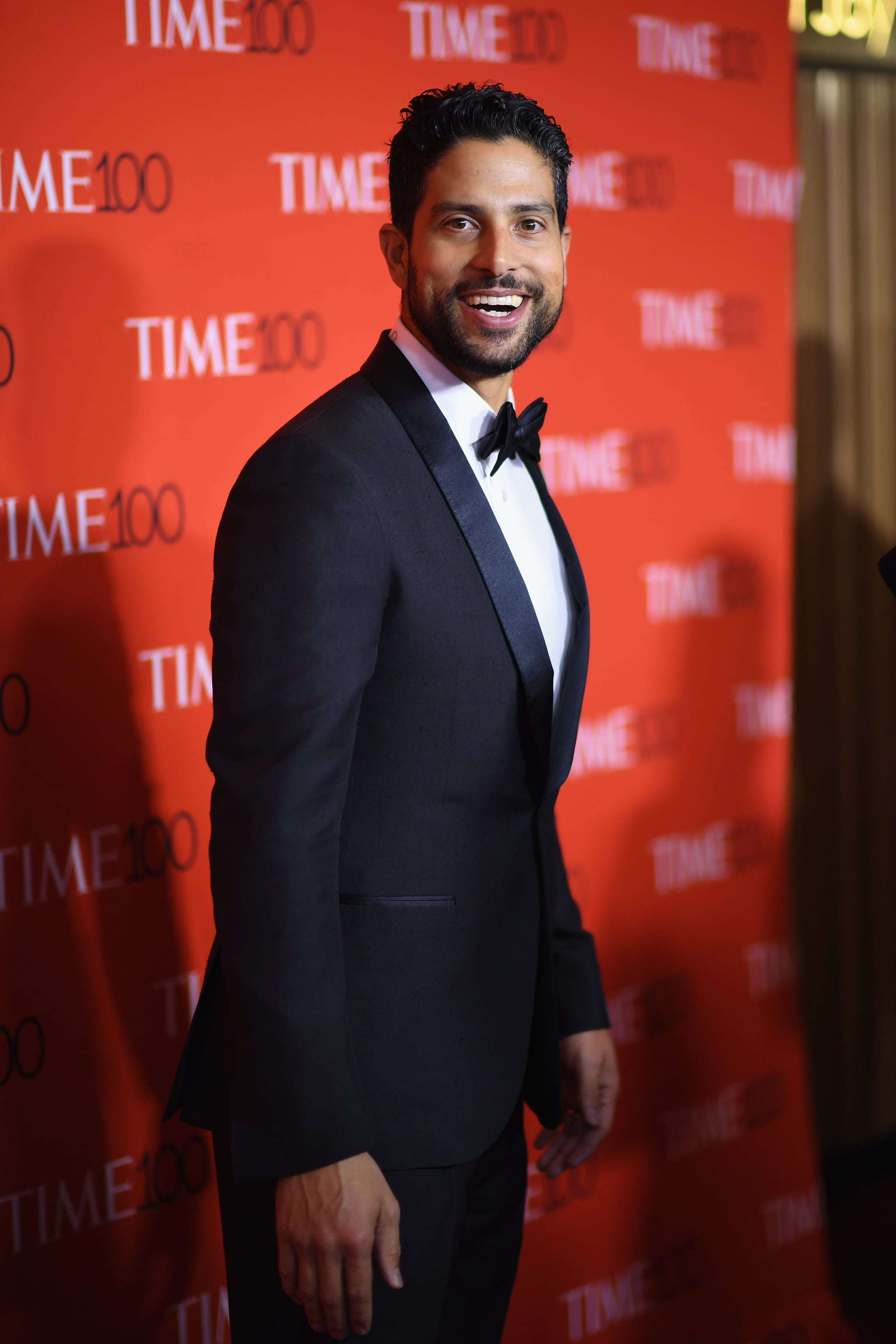 Image Source: Getty / Dimitrios Kambouris
It's a damn good time to be a Magic Mike fan. Not only is Channing Tatum currently working on a third installment to the beloved movie franchise, but HBO Max also just dropped a new reality series inspired by the films, titled Finding Magic Mike — and boy, is it a treat. The seven-episode competition follows 10 regular guys looking to "regain their mojo" as they learn to master strip-tease-like routines and vie for a $100,000 cash prize. Oh, and did we mention Adam Rodriguez, aka Tito from Magic Mike and its sequel, is involved? Yeah, that should be enough to make you slam the play button.
Rodriguez, who serves as a mentor to the contestants, wants potential viewers to know that Finding Magic Mike offers more than just half-clothed hunks ripping their shirts off and gyrating to the tune of Ginuwine. "We draw people in with the same thing the movies did, which is sex appeal and the added humor of watching these guys learn to dance. But for me, the best part of the show is all of the heart that comes with it," the actor said. Between daily dance lessons and challenges that push them outside their comfort zones, the men bond with one another about shared struggles with body image, self-confidence, and high family expectations. "They're putting themselves on the line, being vulnerable, and exposing themselves, literally and figuratively," Rodriguez explained.
Rodriguez said he hopes their friendships help open up the conversation surrounding toxic masculinity by showing a deeper side to men's relationships. "You'll see these guys rallying around each other, supporting each other, and really creating some strong bonds," he said. "They help push each other to be their best and feel supported to reveal things about themselves that they might not have been comfortable to in other environments."
A similar "brotherhood" was formed within the Magic Mike and Magic Mike XXL casts, which included Tatum, Joe Manganiello, Matt Bomer, and Kevin Nash, along with Rodriguez. "On both of the movies, there was a support for each other in terms of working the kind of hours we were working, getting our bodies in the kind of shape we had to get in, and also preparing as actors to do this job," Rodriguez said. "It was a really intense time and we all pushed each other." The friendships they first formed nearly a decade ago are alive and well to this day, Rodriguez reassured, adding that his and Tatum's families frequently spend time together, especially their daughters Frankie and Everly, who are 10 months apart.
As for the forthcoming third movie, Magic Mike's Last Dance, Rodriguez sadly won't be returning to the stage as Tito, with the plot revolving around Tatum and a new crop of chiseled studs. But he's certainly open to the idea of reprising his role, should the opportunity arise. "There is a possibility that I might appear; there may be a cameo appearance," he teased. "I would love to suit up and jump back into the fold as Tito."
Finding Magic Mike is now streaming on HBO Max.