Bella Ortiz's Role in "American Carnage" Confronts White Latinx Privilege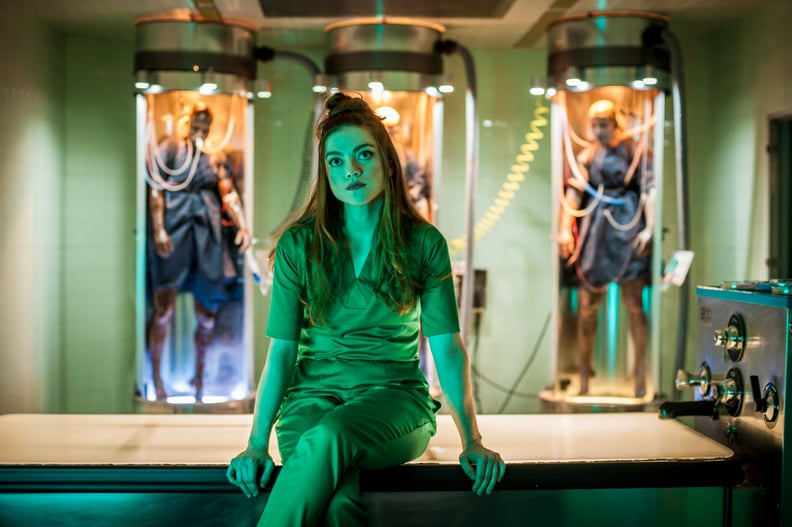 Saban Films
Saban Films
"I had a little bit of hesitation when approached with the role of Micah," Bella Ortiz tells POPSUGAR about her casting in the new comedy-horror "American Carnage." The film sort of feels like a Latinx version of Jordan Peele's "Get Out," and Ortiz's character has one of the more surprising arcs. She had auditioned for another role but decided to go for the part of Micah despite her misgivings. She went for it, noting, "these kinds of movies, they don't get made often, especially independent features." And in the end, she was proud to be part of a majority-Latinx team with lots of camaraderie. Everyone who worked on the film was "committed to being a part of telling this story and highlighting the important issues that were happening."
"As a kid, I felt like I was neither here nor there."
"American Carnage" delves into immigration politics, Latinx identity, and white privilege — all issues of personal importance to Ortiz. She immigrated to Pittsburgh from Chile with her Chilean mom and Irish American dad in the '90s. "As a kid, I felt like I was neither here nor there," she says, declaring she had "that kind of immigrant experience." Like many Latinx Americans, Ortiz felt part of the famous "ni de aquí, ni de allá" formula that so many of us recognize.
Still, with her light hair and fair skin, Ortiz knows she "can take up and embody spaces that other people can't." And while she didn't feel like she belonged, she understands how much harder it is for Black, Indigenous, and Asian Latinx people to feel seen. Growing up, she saw the difference between how she and her mom were treated as a result of her mom's dark hair and darker features. "I came to a place where I saw what responsibility I have to be able to advocate and be a voice for my mother and my family, in positions or situations where people do not want to hear them," she says.
Ortiz's mission is to use her power for good, including exploring the white Latinx identity — however fraught — in "American Carnage." She appears alongside Latinx actors of all hues, including Jenna Ortega as Camila, Afro-Latino actor Allen Maldonado as Big Mac, and newcomer Jorge Lendeborg Jr. as JP. She describes the casting process as "intentional," noting how director Diego Hallivis made sure "all the principal actors are Latinx. But we all come from different backgrounds and cultures, and we all present very differently."
The result is a film that explores colorism within the Latinx community and how it functions. There's the overt moment in the trailer where Maldonado's Big Mac nominates Ortiz's Micah as the group's spokesperson, the idea being her fair skin will mean she's more likely to get a favorable response. But there are also the ways the other characters talk about her when she's not there — remarking on her beauty as particularly exceptional. With those comments, "American Carnage" shows how white skin carries currency in Latinx circles, and that we need to debunk that Eurocentric and racist standard.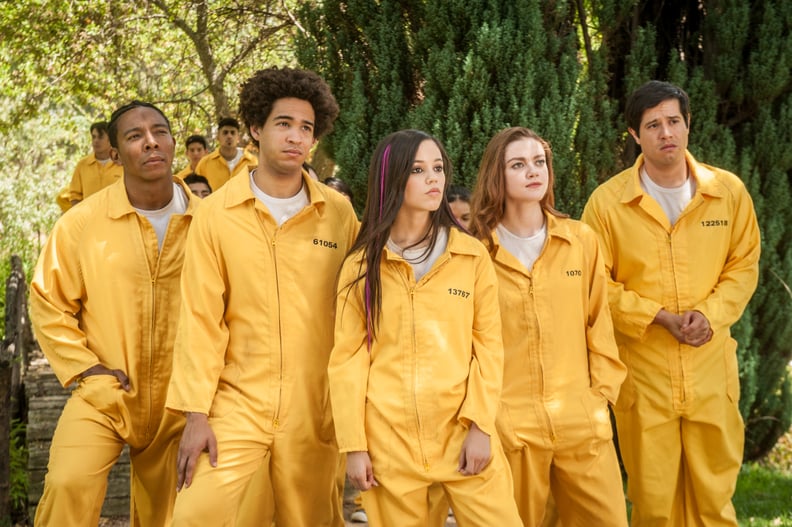 Of course, white supremacy doesn't just exist within Latinx communities — the larger US culture reinforces it, and "American Carnage" will not let its audience forget it. The system is rigged for people who look like Micah, and the question for her is whether she buys into that imbalance or works to counteract it. For her part, Ortiz recognizes how privilege can be "intoxicating," although she continues to make very different choices than her fictional counterpart. The idea that mixed, white Latinas like her are "undercover" in many situations and so sometimes "people might show their true feeling or perspectives around you" resonates with her. In those moments, she tries to remember that in real life, people are not all the way good or bad, and perhaps with some "enlightening discourse and dialogue" they can be nudged toward a better understanding of our shared humanity.
For its part, "American Carnage" does not offer that complexity. It's a film with heroes and villains and no one in between. Still, it will certainly spark some of the conversations Ortiz is talking about. After all, Micah is a study of the ways in which white supremacy can work within Latinx communities, promising benefits for the individual at the expense of the collective, and that's worth discussing.
"American Carnage" is in theaters and streaming now.