Watch the Trailer For Ariana Grande's Sweetener Tour Film
Christmas Came Early: Ariana Grande Is Releasing a Sweetener Concert Film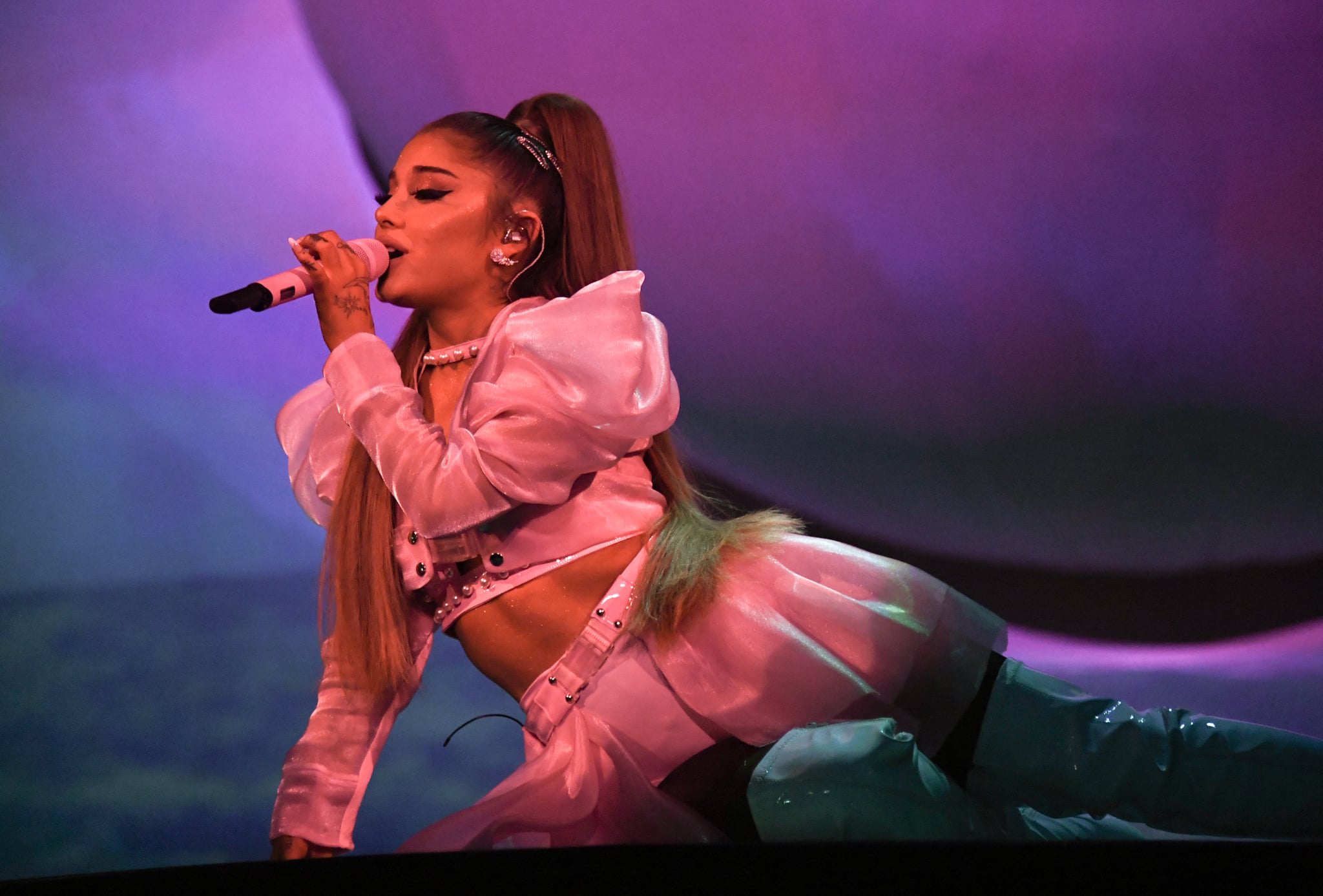 Image Source: Getty / Kevin Mazur
Ariana Grande clearly knows how sh*tty 2020 has been for most of us, because she's blessing us with a Sweetener concert film. On Wednesday, the 27-year-old singer announced that she's teamed up with Netflix to give us an inside look at her last world tour, which spanned from March 2019 to December 2019. The film is titled Excuse Me, I Love You, and the official trailer dropped on Dec. 10 ahead of the Dec. 21 release date.
In the trailer, things get emotional as Grande tells her crew, "I know it's been hard physically and mentally, but this show for sure saved my life this year." She then follows up the moment with a laugh, adding, "I just inhaled a tear."
"I just wanted to thank u all for showing me more in this lifetime already than I ever dreamed of."
"dec 21st, a year after closing, the sweetener world tour is coming home to u," Grande wrote on Instagram. "this as a love letter to u all, in celebration of all that we've shared over the past few years. i know this project only captures some of one tour (out of all the other hundreds of shows and moments we have shared over the past six or seven years… jesus lol) but i just wanted to thank u all for showing me more in this lifetime already than i ever dreamed of. making music and doing all of this has been all i've known or fully given myself to consistently for a very long time now. although my heart is looking forward to a change of pace, i wanted to express again just how eternally thankful i am. i've learned, seen and felt so much. it's been such an honor to share so much of this life with u."
Grande's Netflix film announcement comes a little over a month after she dropped her sixth studio album, Positions, and just days after she teamed up with Mariah Carey and Jennifer Hudson for a powerhouse performance of "Oh Santa!" during Carey's Magical Christmas Special on Apple TV+. We can't wait to see what she has in store for us!