Atlanta's Season 3 Premiere Is Based on Devonte Hart
"Atlanta"'s Season 3 Premiere Has a Dark Backstory
Watch out! This post contains spoilers.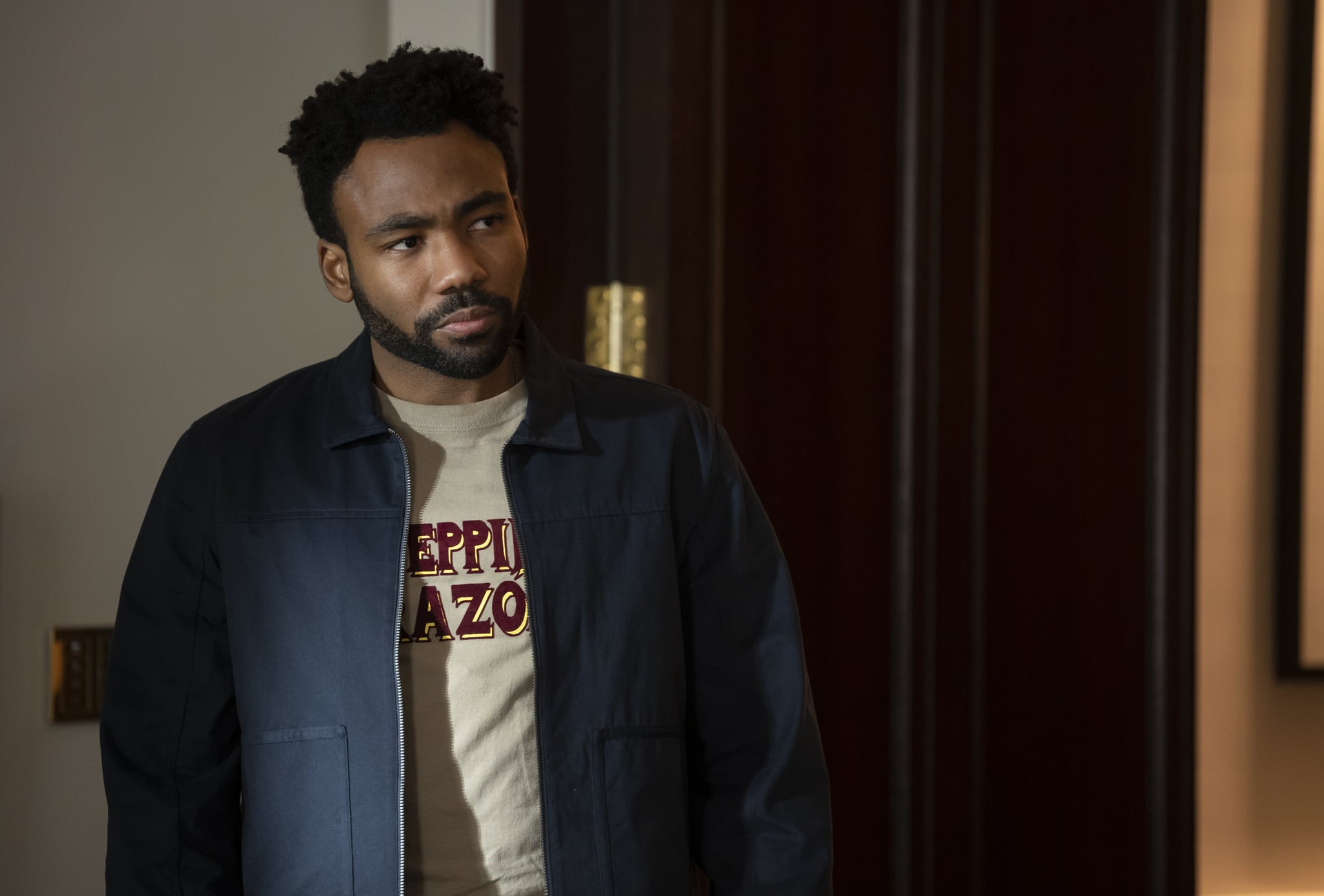 FX's "Atlanta" is known for its tonal short-story format. The series centers around characters Earn (Donald Glover), Alfred/Paper Boi (Brian Tyree Henry), Darius (LaKeith Stanfield), and Van (Zazie Beetz), but it also sprinkles in other stories drawn from real-life events. "Atlanta"'s double-header season three premiere, which aired on March 24, features a plot inspired by the tragic stories of Georgia's infamous Lake Lanier and the Hart family murders.
The season's first episode, "Three Slaps," opens with an eerie conversation between a Black man and white man on a boat in the middle of a lake, as the latter recalls the history of Lake Lanier. His story sets the Black man up to be attacked by hands coming out of the lake — before a Black kid, Loquareeous (Christopher Farrar), wakes up from what seems like a nightmare.
In the premiere episode, Loquareeous, after misbehaving in school, gets sent away by his mother and is forced to live with two white women — Amber and Gayle — and their three adopted Black kids. Upon meeting his new "family," the kid immediately senses something off about them. The episode embarks on a sinister subplot after Amber and Gayle rush Loquareeous and the family off on a road trip to the Grand Canyon.
It's during this surprise trip that Loquareeous discovers that the mothers have a plan to save the children from their inevitable fate (being Black in America): driving everyone off a cliff in their van. In the end, Loquareeous and the kids foil their plan and trick Amber and Gayle into driving off the cliff by themselves. But the tragic true story didn't end that way.
What Are the Hart Family Murders?
On March 26, 2018, Jennifer and Sarah Hart drove their six adopted children — Markis, Jeremiah, Abigail, Hannah, Ciera, and Devonte — off a 100-foot California cliff. Jennifer, Sarah, Markis, Jeremiah, and Abigail's bodies were found on site of the crash, but Hannah and Sierra's bodies weren't found until weeks and months after. Devonte Hart's body was never found, but he was eventually declared dead.
Days after the car accident, CNN reported that the incident was being investigated as an intentional crime after the Harts' troubled past was discovered by authorities. On April 4, 2019, a special jury in California determined that the Hart family murders were a murder-suicide case.
Who Is Devonte Hart?
Many viewers immediately picked up on "Atlanta"'s reference to Devonte Hart in the season three premiere, as the episode alludes to many of the facts around his family's murders. The episode is framed around a fictional character, but it nods directly to the 15-year-old teenager whose body is still missing.
Devonte had a difficult childhood. His mother struggled with addiction and gave up her parental rights in 2006. After being placed in foster care, Devonte was adopted by Jennifer and Sarah Hart, a white couple, in 2008, joining their already-large family. The Harts would often travel to festivals where Devonte would hold up his "free hugs" sign, which Loquareeous also holds in "Atlanta"'s premiere.
Devonte also went viral in 2014 after he was photographed crying and hugging a police officer at an Oregon protest following the police shooting that resulted in Michael Brown's death; the photo was nearly replicated in a scene in "Atlanta." Many reports state that Devonte went over the cliff with the rest of the Harts on March 26, 2018, but his body was never recovered. A coroner's jury declared him dead on April 4, 2019.