Avengers: Infinity War — Everything You Need to Know, in 1 Place
We've been looking ahead to Avengers: Infinity War, since, I don't know, we knew of its existence, and now that we've seen the badass trailer, we're even more eager for its release. Originally, the movie was to be split into two parts, with the former subtitled Part I and the latter subtitled Part II, but now it's solely Avengers: Infinity War, while the second movie has yet to be named. With the trailer revealing much about the film, we have a breakdown of all the information so far!
The Super Bowl Spot
The big-game trailer gave us another glimpse at the epic sequel.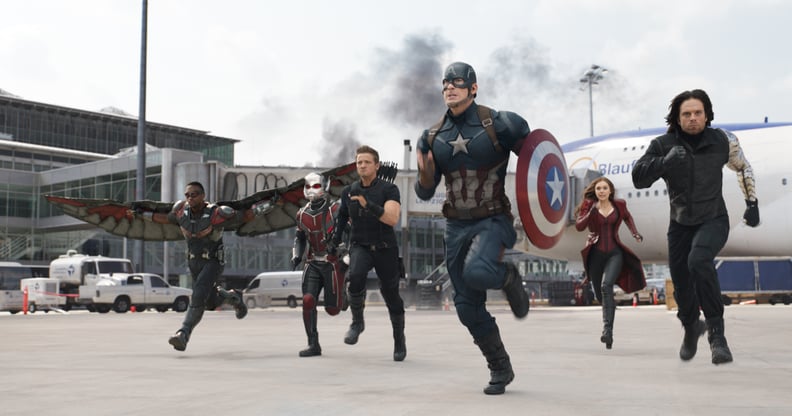 The Returning Avengers
There's a big shake-up of the Avengers team at the end of Age of Ultron, but now we know most of who is coming back for Infinity War after seeing the trailer. Every Avenger we know so far pretty much makes an appearance in the first trailer, since this is the culmination of everything the Marvel movies have been leading up to. As Chris Evans has said, "It's everybody. The scale is going to be enormous."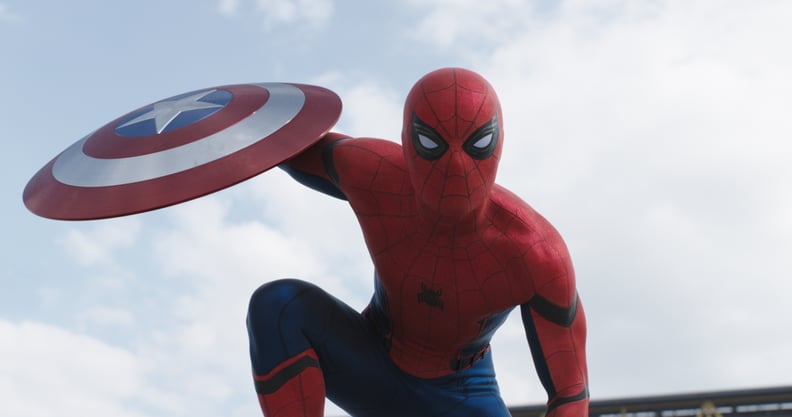 The Newbies
We're still waiting on standalone movies for Black Panther (Chadwick Boseman) and Captain Marvel (Brie Larson), but we do see Black Panther and Spider-Man in the first trailer. It remains to be seen if the film will debut any new characters to the Marvel universe, like Captain Marvel.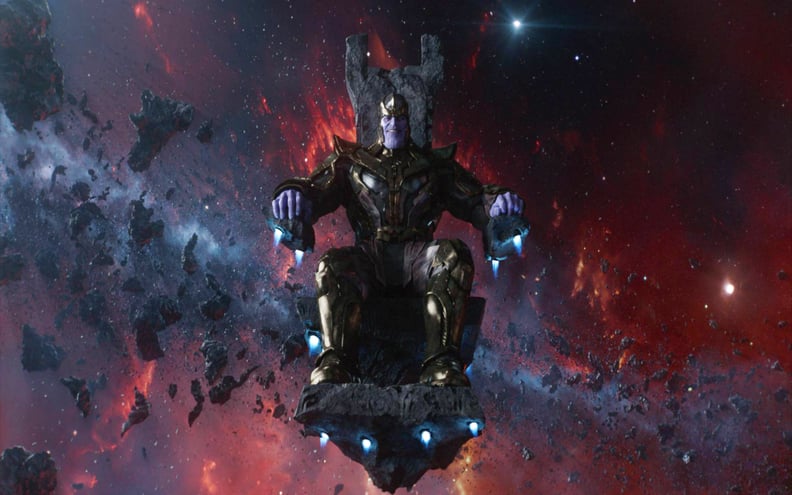 The Villain
We briefly meet big baddie Thanos, played by Josh Brolin, in Guardians of the Galaxy, and he's the main villain in the Infinity War films. He's after the Infinity Stones, which he'll use to power his Infinity Gauntlet. Once he has them attached to the Infinity Gauntlet, he'll supposedly have God-like abilities.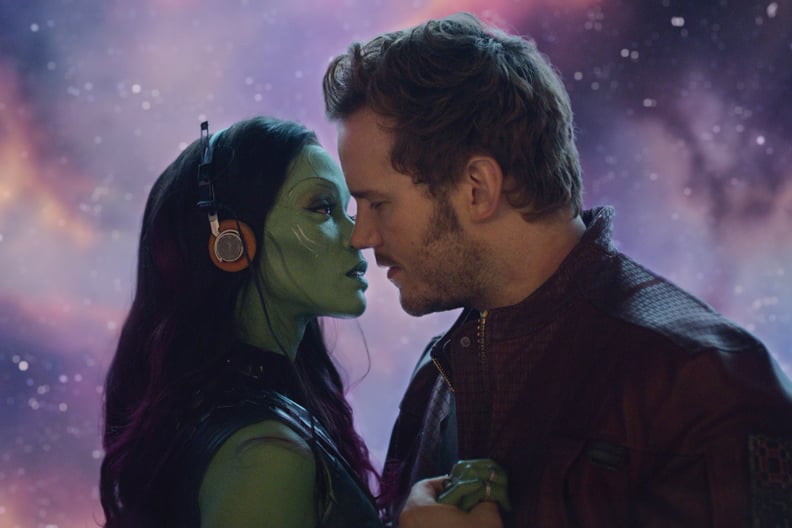 The Guardians Are Coming!
Since Thanos is the villain, it only makes sense that the heroes of Guardians of the Galaxy follow him into the new movie. Vin Diesel confirmed in a live Facebook stream that their characters will appear in Infinity War, and then we caught a glimpse of them in the trailer, hanging out with Thor.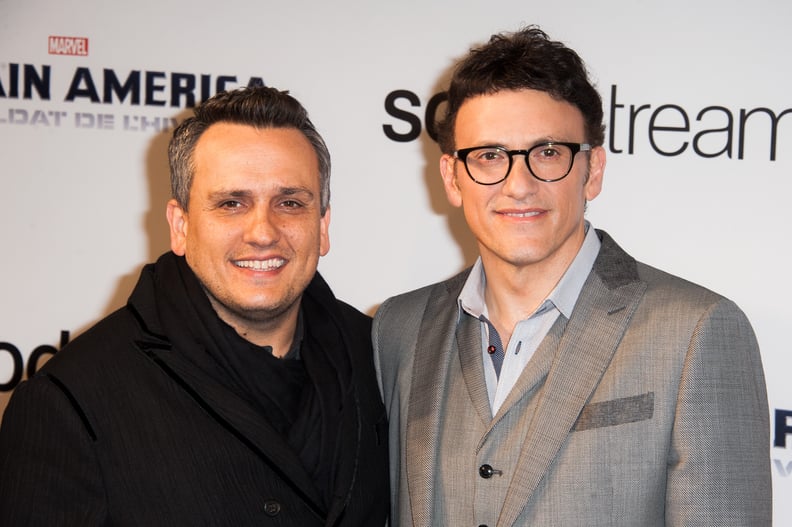 The Directors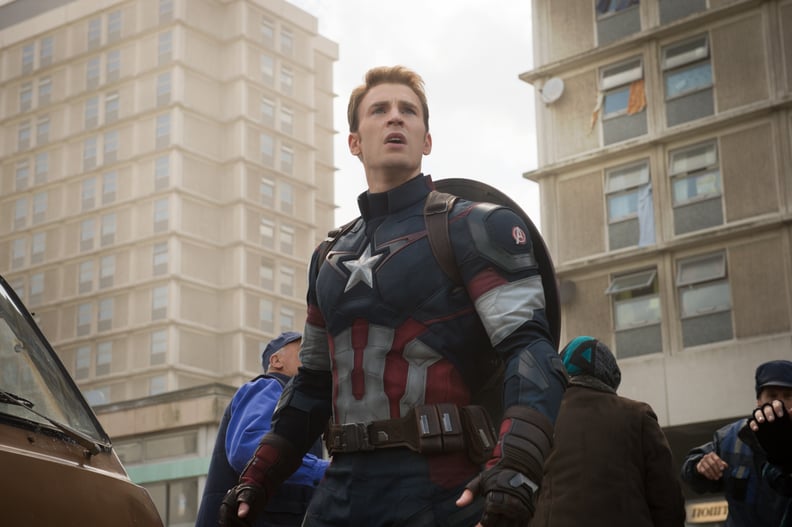 The Release Date
Chris Evans revealed the Infinity War shooting schedule to Esquire, saying, "You plan around the Marvel responsibilities. You have to." The movies will be shot beginning in "Fall or Winter" of 2016. "That's going to be like nine months to shoot both movies back to back," he said. As previously announced, Infinity War will be released on May 4, 2018, in the US, and the second film is scheduled for May 2019.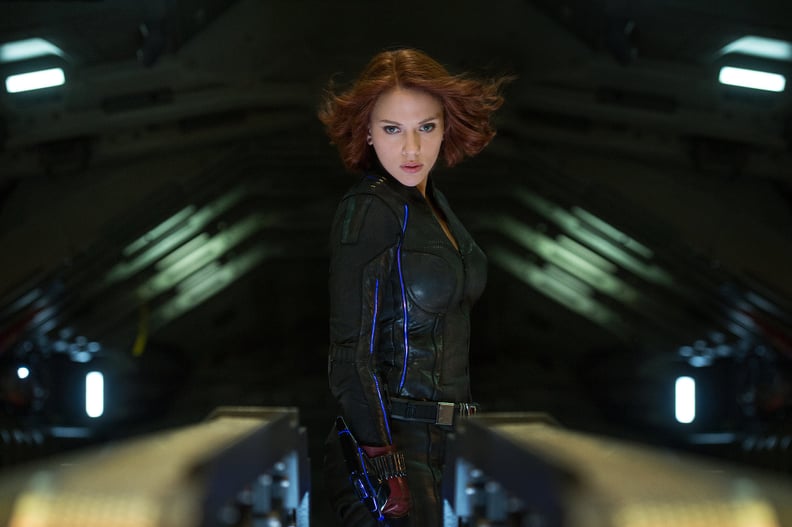 The New Technology
The First Look
The Russo brothers shared this picture of Josh Brolin (aka Thanos) from the set of the new movie in September 2016.