Bad Bunny Lands on Time's 100 Most Influential People List
Bad Bunny Landing on the Time 100 List Signals Another Big Moment in the Latinx Takeover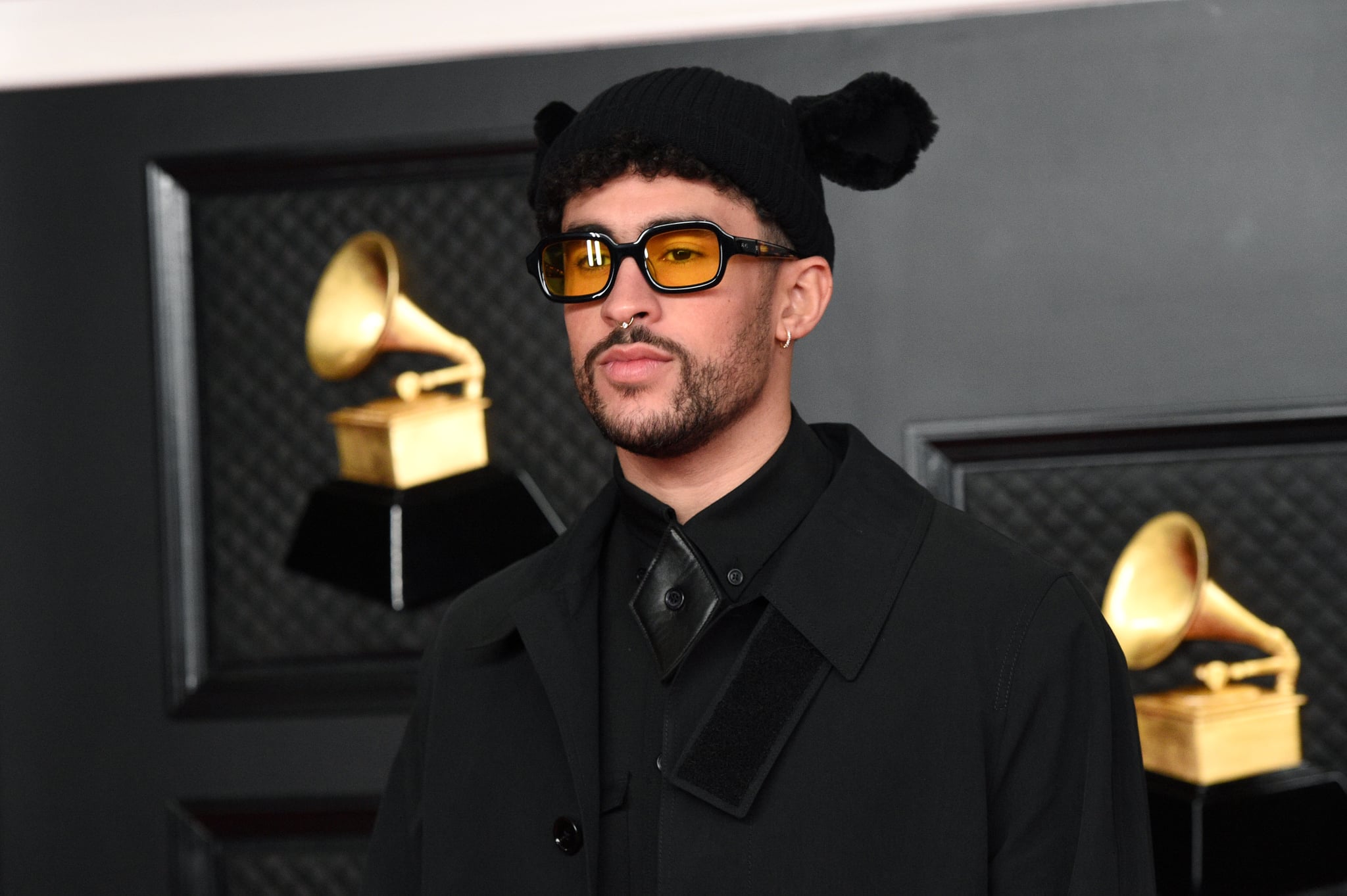 What a way to start Latinx Heritage Month: on Sept. 15, it was announced that Bad Bunny had earned a spot on Time's list of 100 Most Influential People of 2021. The Puerto Rican rapper, née Benito Antonio Martínez Ocasio, landed in the artists section among Lil Nas X, Chloé Zhao, Bowen Yang, and more. J Balvin, who had a spot on last year's list, penned a powerful essay for the magazine speaking to Bad Bunny's merits. "He's an artist, period," he wrote. "A true artist."
"He's different. Special."
Balvin began the essay detailing the start of his friendship and creative partnership with Bad Bunny five years ago, which ultimately led to their first collaboration, "Si Tu Novio Te Deja Sola," in 2017. When they first met, Balvin remembered thinking, "Oh, he's another weirdo like me. I'm not the only one now." He wrote, "Watching him is like seeing a little brother make his dream come true. I met him when he was like a little monster, and now he is like Godzilla."
Just as essential to Bad Bunny's impact is his fluid fashion sense and the way he uses his appearance as another form of self-expression. "That freedom connects with people pretty hard," Balvin wrote. "He's different. Special. People wait for someone to die to say, 'Oh, he was a legend.' But I'm telling Benito now: You are one of the greatest artists in Latin music history."