Need Comic-Con Inspo? These Magnificent 2018 Cosplays Will Seriously Blow Your Mind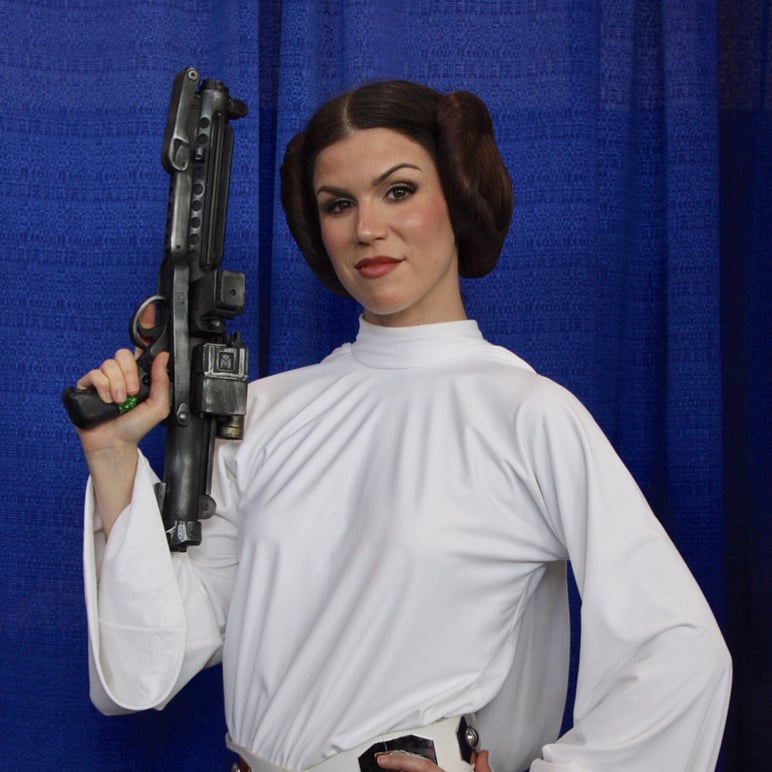 San Diego Comic Con is right around the corner, and we're getting pumped for the extravaganza. Every year, the legendary convention attracts hundreds of passionate fans, big-name celebrities, and creative cosplayers for four days of pop-culture-fueled fun. This year, we're definitely anticipating another round of mind-blowing costumes as people bring some of their favorite onscreen characters to life from July 18 to July 21.
With the convention approaching, it's time to get ready for all the festivities. And what better way to prepare than to revisit some of the best snapshots from last year's massive gathering? Whether you plan on going and need some outfit inspiration or simply enjoy vicariously living through other people's social media posts, these pictures from SDCC 2018 are sure to get you excited for geek culture's biggest weekend. From video game characters and throwback movie references to comic-book character mashups, keep scrolling to see some of the best cosplays of last year!
Star-Lord — Guardians of the Galaxy
Leeloo — The Fifth Element
Magneto, Mystique, and Arrow
Yao, Ling, and Chien Po — Mulan
Mermaid Man and Barnacle Boy — Spongebob
Princess Leia — Star Wars
Ariel — The Little Mermaid
Ursula — The Little Mermaid
Steampunk Frankenstein Couple
Grandmaster — Thor: Ragnarok
Cher Horowitz (Clueless), Sloane Peterson (Ferris Bueller's Day Off), and Marty McFly (Back to the Future)
Jack, Sally, and Zero — The Nightmare Before Christmas
Matt the Radar Technician — Star Wars SNL Sketch
Edna Mode — Incredibles 2
Ariel — The Little Mermaid
Jon Snow, Margaery Tyrell, and Olenna Tyrell — Game of Thrones
Gamora, the Scarlet Witch, and Black Widow
Stay Puft Marshmallow Man — Ghostbusters
Negasonic Teenage Warhead — Deadpool
Jon Snow — Game of Thrones
White and Red Queens — Alice in Wonderland
Grady Twins — The Shining
Michael Myers — Halloween
Rocket Raccoon and Groot — Guardians of the Galaxy
Mina Harker — League of Extraordinary Gentlemen
Vice Admiral Holdo — Star Wars
Shaggy and Daphne — Scooby-Doo
Hufflepuff Dalek — Harry Potter and Doctor Who
Gomez, Morticia, and Wednesday Addams — The Addams Family
Yodely Gal — The Price Is Right
Tina Belcher — Bob's Burgers
Killmonger — Black Panther
Summer Pikachu — Pokémon Go
Marion Ravenwood — Indiana Jones
Vanellope von Schweetz — Wreck-It Ralph
Negasonic Teenage Warhead — Deadpool