13 Thriller Movies on Hulu That'll Keep You on the Edge of Your Seat
Some people like to watch fun movies that make them laugh, while others like a tearjerker that guarantees a nice, long cry. But if you fall into the group of viewers who love conspiracy theories, thrilling mysteries, and plot twists, these 13 films on Hulu are bound to get your heart pounding from all of the suspense. They'll reel you in as the stories unravel through every passing scene, and they're perfect if you're in the mood to watch slow-paced psychological thriller movies with shocking endings that rip the rug out from under you or films with a cast full of characters who make your skin crawl.
Whether they are set in the past like "The Secrets We Keep," are based on a novel like "The Owners," or turn your favorite hobbies — like rock climbing or dancing — into a living nightmare, they're gripping all the same. So make sure you sleep with the lights on, and get ready for an adrenaline rush that'll leave you questioning your perception of reality — even after the credits roll.
Ahead, check out our picks for the best thrillers on Hulu you can stream right now.
01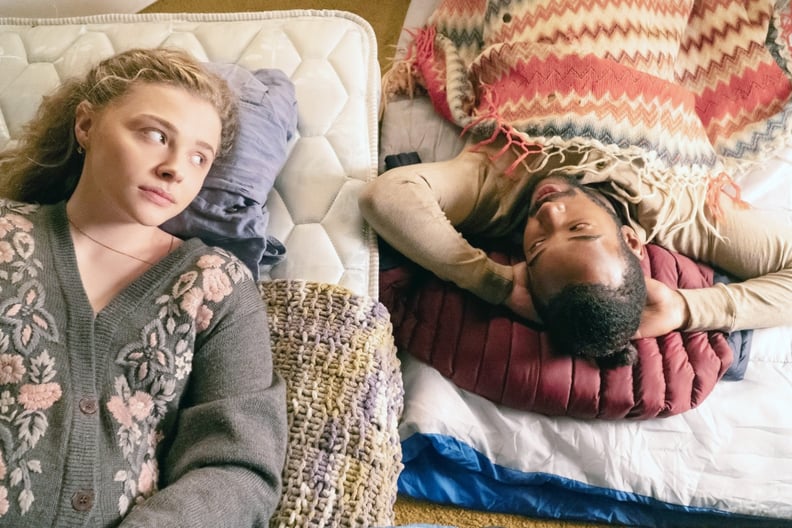 Thrillers on Hulu: "Mother/Androids"
In this movie, Chloë Grace Moretz plays a pregnant young woman trying to survive alongside her boyfriend after a robot uprising takes out most of humanity. It's a powerful post-apocalyptic thriller full of twists and turns, and it paints a terrifying picture of what could happen if androids get out of control.
02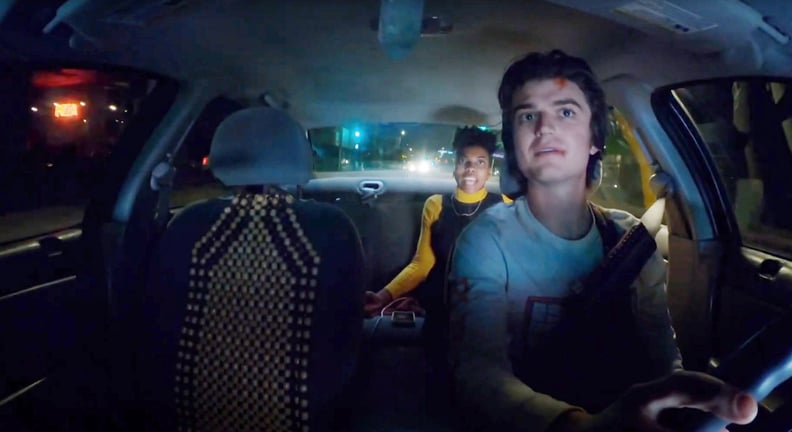 Thrillers on Hulu: "Spree"
Ride-share driver Kurt, portrayed by Joe Keery from "Stranger Things", will do anything for social media clout — even live streaming the murders of his passengers.
03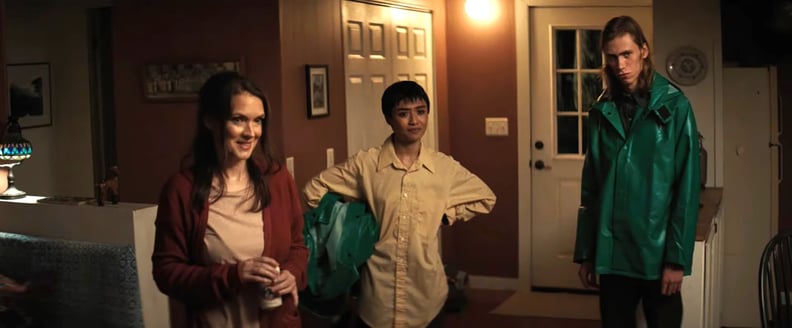 Thrillers on Hulu: "Gone in the Night"
When Kath (played by Winona Ryder) and her boyfriend rent a secluded cabin in the woods only to find a younger couple already staying there, they decide to share. But when her boyfriend disappears into the night with the young woman, Kath will stop at nothing to find out what happened that night at the cabin.
04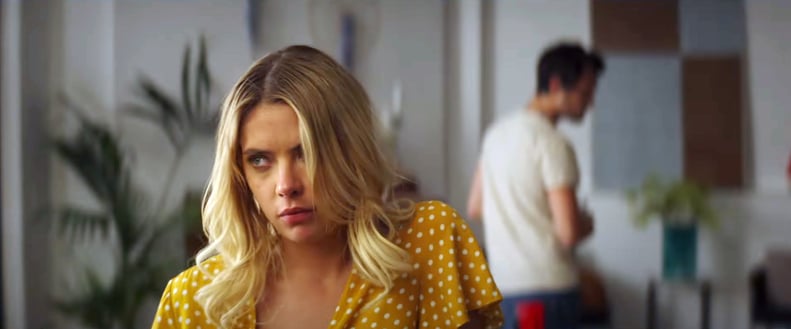 Thrillers on Hulu: "Private Property"
A struggling actor and miserable housewife named Kathryn (Ashley Benson) finds solace in an affair with her gardener, Ben. But Kathryn soon discovers there's something sinister bubbling under the surface of Ben's caring, sensitive exterior.
05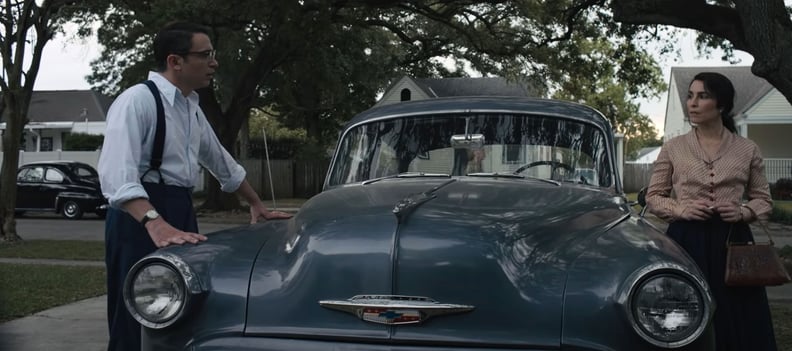 Thrillers on Hulu: "The Secrets We Keep"
A Romanian refugee and suburban housewife haunted by the memories of World War II kidnaps her next-door neighbor, who she believes is the Nazi war criminal who killed her family.
06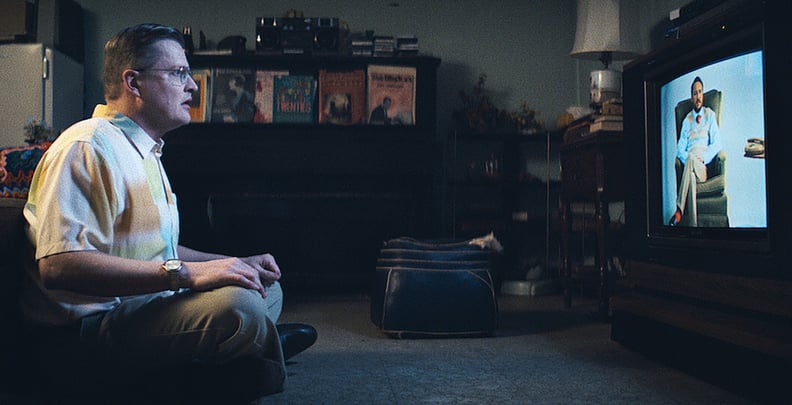 Thrillers on Hulu: "Rent-A-Pal"
Set in 1990s Denver, a lonely bachelor becomes obsessed with a dating-service VHS and falls into a manipulative friendship with its charismatic host.
07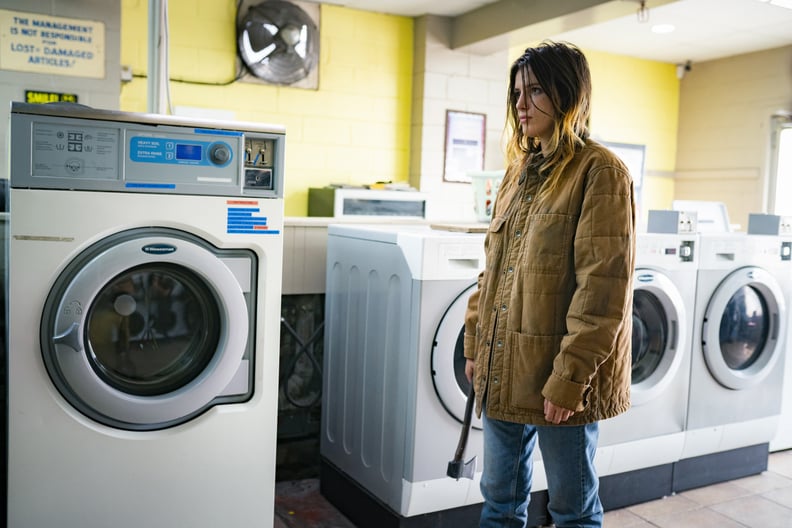 Thrillers on Hulu: "Girl"
A young woman only known as "Girl" returns to her hometown to murder her abusive father, but when she encounters a menacing sheriff and uncovers her family's secrets, her revenge plot takes an unexpected turn.
08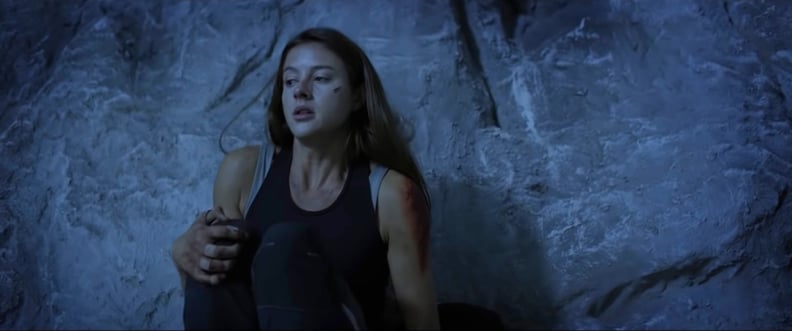 Thrillers on Hulu: "The Ledge"
You may think twice before going rock-climbing after watching "The Ledge." In it, a girl named Kelly catches the murder of her best friend on camera while out on a rock-climbing excursion, which makes her the murderer's next intended victim. The only way to escape is further up the mountain.
09
Thrillers on Hulu: "Alone"
A recently widowed woman moves to the city to start a new chapter of life, but in her vulnerable state, she gets kidnapped by a cold-blooded killer. What follows is a heart-pounding, suspense-filled mission to escape and survive.
10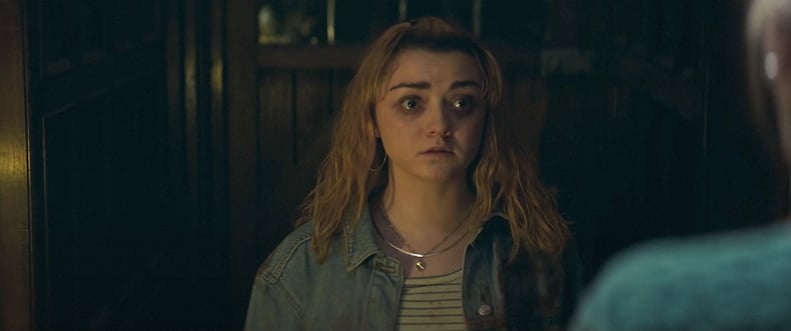 Thrillers on Hulu: "The Owners"
Based on the novel "Une nuit de pleine lune," this horror thriller follows a group of friends during their robbery of a house. When the elderly couple who live there come home early, the friends become subject to a sinister nightmare.
11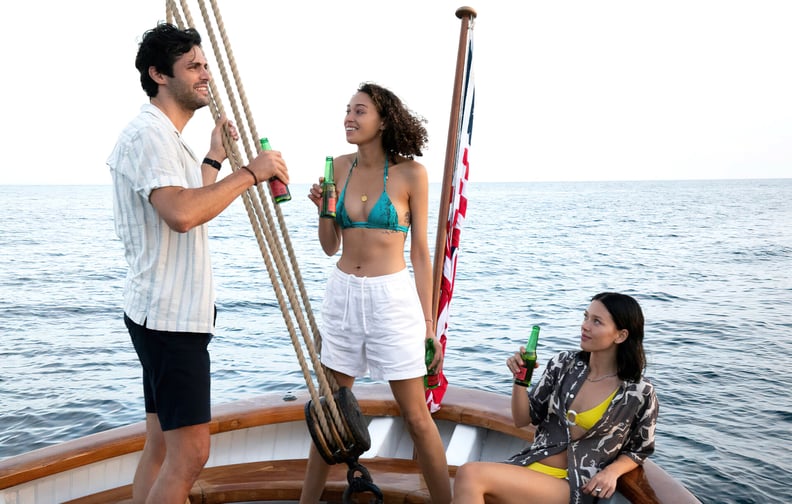 Thrillers on Hulu: "Into the Deep"
A young woman meets a mysterious and attractive stranger who promises her a romantic trip on the sea, but when the newfound pair save a woman in the ocean, the trip becomes shrouded in distrust, and our heroine struggles to decide who she can trust on their small boat. As she attempts to uncover the secrets her new suitor is hiding, their boat trip may end in violence.
12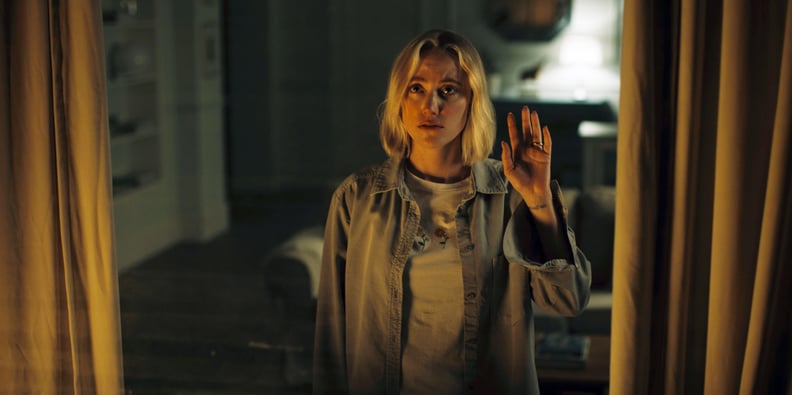 Thrillers on Hulu: "Watcher"
Maika Monroe stars as a woman who moves to Bucharest, only to notice a man regularly staring at her from a nearby building. Things grow scarier when she learns of a serial killer who has been decapitating women throughout the city.
13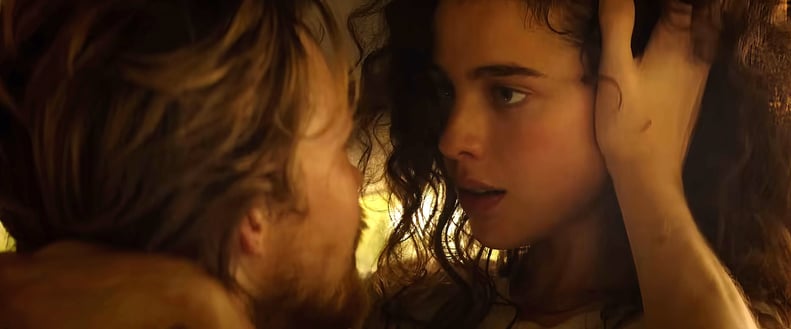 Thrillers on Hulu: "Stars at Noon"
Margaret Qualley and Joe Alwyn star in this movie about a young journalist who gets stuck in Nicaragua. Forced to sleep with government officials in order to find money and necessities, she winds up falling in love with a foreigner, and together they try to escape the country.