Billie Eilish Reminds Us That She's Not Our Friend in Her AMAs Performance
Billie Eilish couldn't take viewers to an abandoned mall for her American Music Awards performance, so she did the next best thing: she built a mini maze on stage and brought her brother along! The "Therefore I Am" singer — who's nominated for two awards, including best social artist — performed her new song for the audience, keeping it simple as she walked through the series of hallways and sang along to her biting new single. The only other people on stage were a masked Finneas O'Connell on guitar and a similarly covered-up drummer.
There was a bit of an M.C. Escher moment when Billie climbed some stairs, dropped herself out a doorway, and appeared in another hallway, and it was so startling that the small audience cried out from the shock. If there were an award for the performance that left us a little shook, Billie would definitely be taking it home. Check out her performance ahead!
Watch Billie Eilish Perform "Therefore I Am" at the 2020 AMAs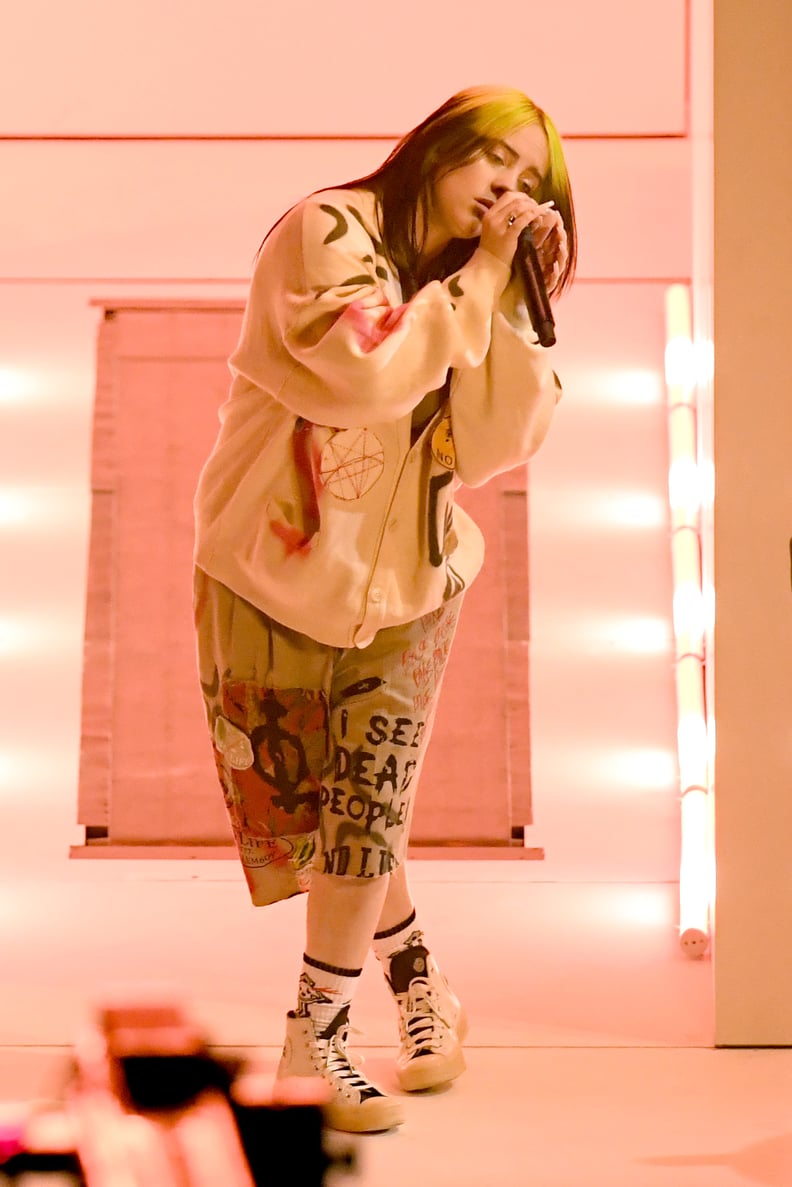 Photos From Billie Eilish's Performance of "Therefore I Am" at the 2020 AMAs