Billie Eilish Drops Details on Her Second Album
Billie Eilish Has a New Album Coming Out This Summer, and Damn, That Was Fast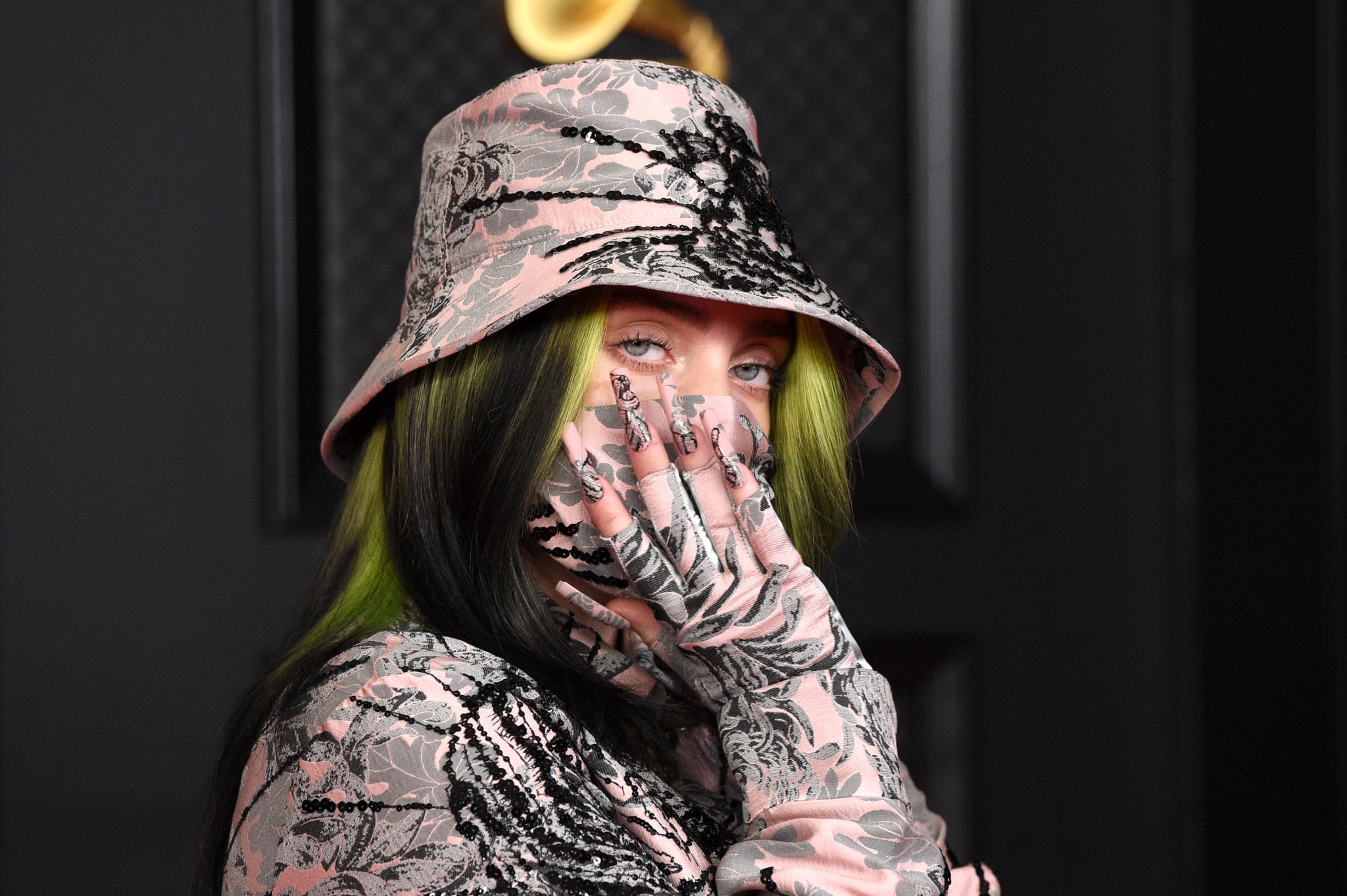 Image Source: Getty / Kevin Mazur
Though she had to scrap a tour, last year wasn't all a wash for Billie Eilish. In fact, after a breakout year that ended in her making Grammys history, the singer managed to work on her highly anticipated sophomore album, the title of which she's now revealed: Happier Than Ever.
"This is my favorite thing i've ever created and i am so excited and nervous and EAGER for you to hear it. i can't even tell you. i've never felt so much love for a project than i do for this one. hope you feel what i feel," Eilish wrote on Instagram. She made the announcement the day after sharing a haunting snippet of the album's titular song. The neutral-toned cover art shows the newly platinum singer staring into the distance as a single tear streams down her face.
Eilish is kicking things off with the release of a new song on April 29, and the album will be out July 30 — exactly a year after "My Future," which was one of the first singles she released after her 2019 debut album, When We All Fall Asleep, Where Do We Go?. The album is slated to have 16 tracks totaling 56 minutes, with "My Future" and "Therefore I Am" being the only two previously released songs.
Eilish teased her upcoming music in the March 2021 issue of Vanity Fair, saying the album "feels exactly how I want it to." She added, "There isn't one song, or one part of one song, that I wish was this or that I wish it was that." Finneas O'Connell, her brother and collaborator, said the album represents growth and "a continuation of Billie's life story." He said, "Even just little moments of variety, like on 'No Time to Die,' she has a big belt moment that a couple of years younger Billie might not have had the training or the stamina to do."