Billie Eilish Interviews Lana Del Rey For Interview Magazine
Billie Eilish and Lana Del Rey Fangirl Over Each Other While Talking New Music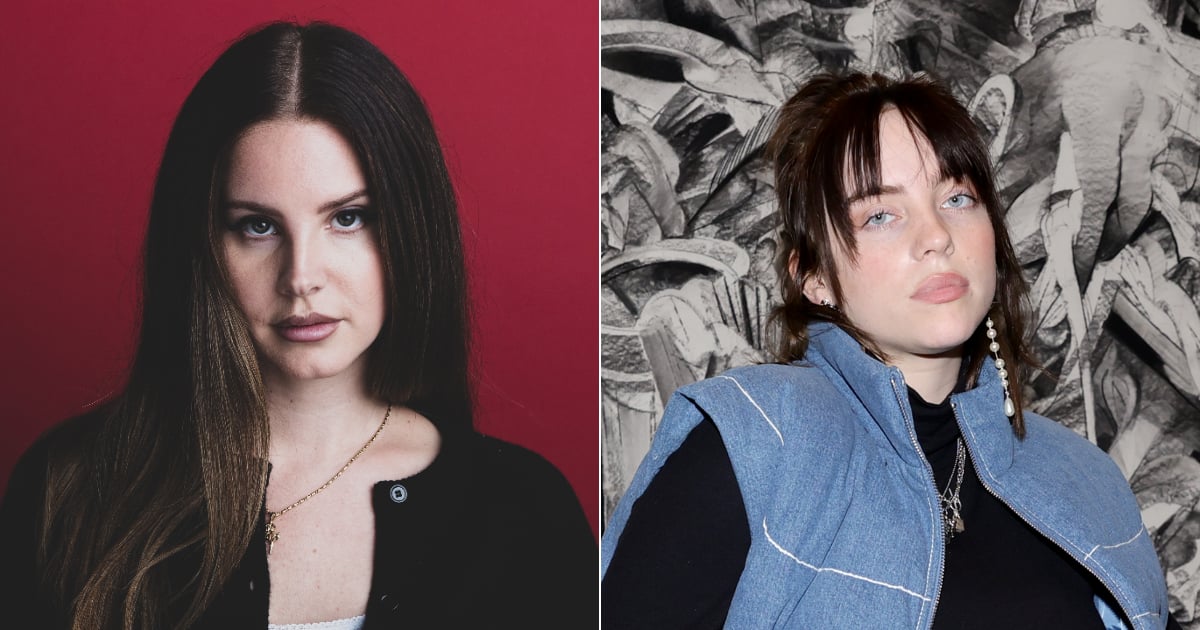 When two talented indie musicians like Billie Eilish and Lana Del Rey walk into a room, magic happens. The two sat down for a conversation with Interview magazine, where Eilish interviewed Del Rey about her upcoming album and the two shared stories about fame from two different generations.
"I knew for months before I got my first iPhone that [my lock screen] was going to be that f*cking photo of you with the bee on your lip," Eilish said about Del Rey while fangirling, also explaining that she covered Del Rey's song "Brooklyn Baby" at the last school talent show she performed in before she got famous. Despite the 16-year age gap between Eilish, 21, and Del Rey, 37, the admiration is mutual.
"I remember seeing the first videos of you singing and I said to my managers, 'She's the one,'" Del Rey told the "Happier Than Ever" singer, before teasing a track off her upcoming album, set to release March 10. "I was like, 'This is the girl. She isn't just talented. You can tell she's kind.' It didn't feel like you were aspiring to be anything. It's crazy to have that magical quality."
This level of authenticity was a common thread between the two musicians, who have prioritized being themselves from the very beginning of their careers. But in carving out their own genre of music, which Eilish claims Del Rey paved for her, getting canceled or buying too much into public perception have been concerns for both artists.
"I do feel like one wrong step could ruin everything."
"I remember talking to friends at that time where they were like, 'Are you afraid to make one misstep?' I was like, 'Yeah, I do feel like one wrong step could ruin everything,'" Del Rey said. "That's why I was very tentative and didn't talk too much." The "Summertime Sadness" singer says the fast-paced news cycle of today has eased her worries about the public's perception, because she knows "there's always the next thing."
Eilish, on the other hand, admitted to still struggling with cancel culture. "They don't ever let anything go. You literally can't make a single mistake ever," she said. "No matter what you do to redeem yourself, it doesn't matter. They decide that's who you are and that you deserve death."
The two discussed the jarring impact of social media and how Eilish fortunately has a great support system — including Finneas, her brother and collaborator, and Jesse Rutherford, her boyfriend. The two agreed that while the internet can be a dark place, it's far from reality. "You should know that any time you ever felt like any part of the world was against you, nobody else thought that. Because I find myself thinking everybody hates me when really, that's such a tiny sliver of reality," Eilish said.