A Creepy Doppelganger Haunts Finn Jones in the Upcoming Horror "The Visitor"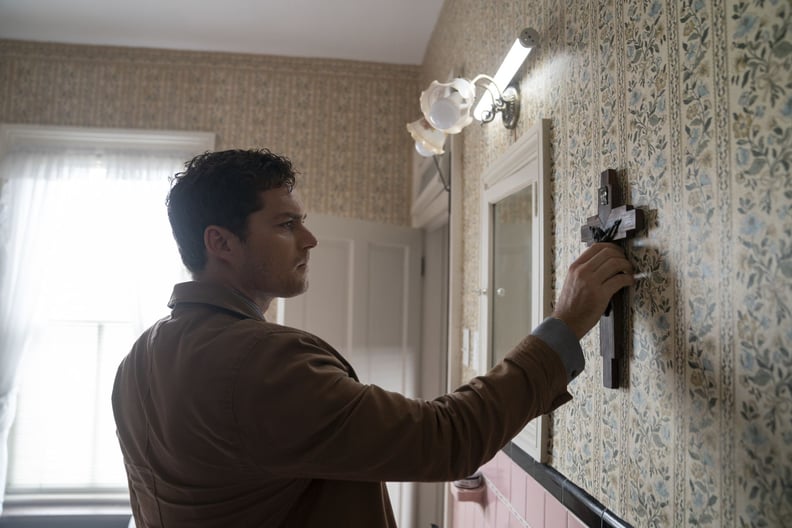 Blumhouse Television | Sam Lothridge
Blumhouse has got your appetite for Halloween movies covered! "The Visitor," its upcoming psychological thriller, is gearing up to bring the blood-curdling horror just in time for the spooky season. Executive produced by Blumhouse Television, the forthcoming horror feature is part of its collaboration with Epix to produce a slate of eight stand-alone horror flicks.
Directed by Justin P. Lange, "The Visitor" follows Robert (Finn Jones) and his wife, who, in the hopes of a fresh start, move back to his childhood home away from the hustle and bustle of their city lives. However, nothing is as it seems on the surface. Things take a sharp turn for the worse when Robert stumbles across a portrait of his doppelganger, which sends him into a downward spiral as he unearths a string of unsettling secrets about his family.
If you're putting together a list of fail-proof, spine-chilling supernatural titles filled with skin-crawling jump scares for your Halloween movie marathon, "The Visitor" might be a worthy candidate. Read ahead to learn everything we know about the psychological film so far, including its cast, release date, and trailer.
01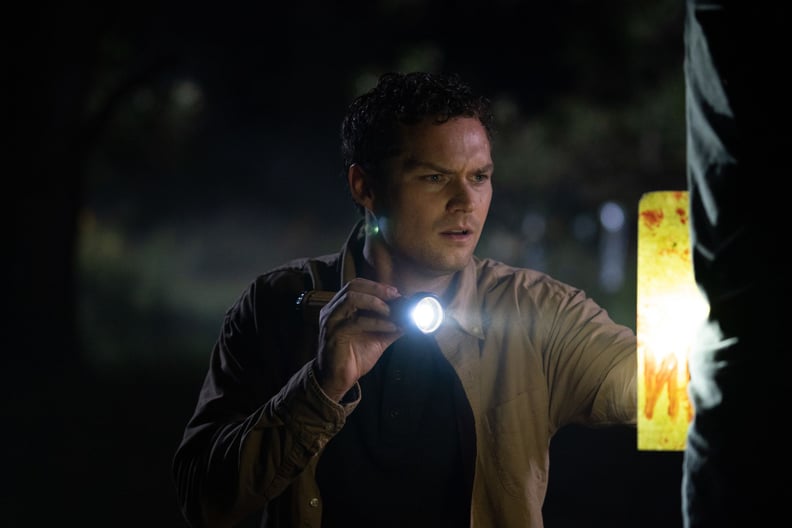 "The Visitor" Plot
Blumhouse's official logline of "The Visitor" reads: "When Robert and his wife Maia move to her childhood home, he discovers an old portrait of his likeness in the attic — a man referred to only as 'The Visitor.' Soon he finds himself descending down a frightening rabbit hole in an attempt to discover the true identity of his mysterious doppelgänger, only to realize that every family has its own terrifying secrets."
02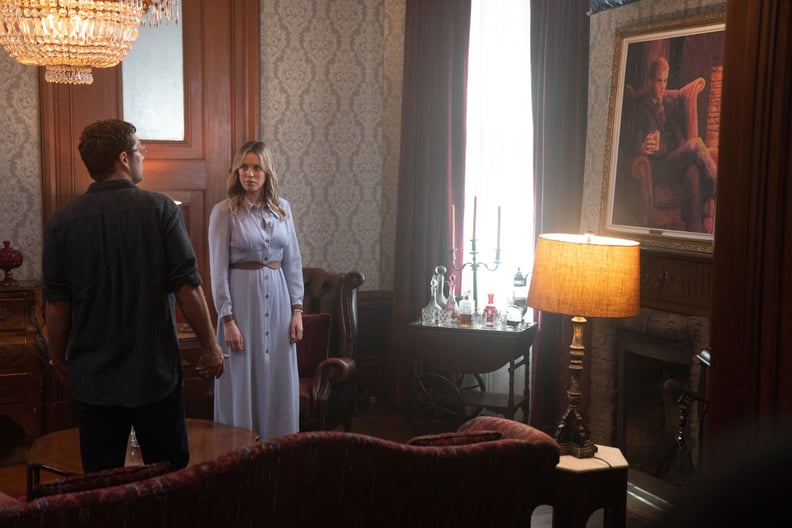 "The Visitor" Cast
"The Visitor" cast includes Jones (Loras Tyrell in "Game of Thrones"), Jessica McNamee, Dane Rhodes, and Donna Biscoe in the leading roles. Additional cast members include Victoria Paige, Shanna Forrestall, Thomas Francis Murphy, Sue Rock, and Susan McPhail.
03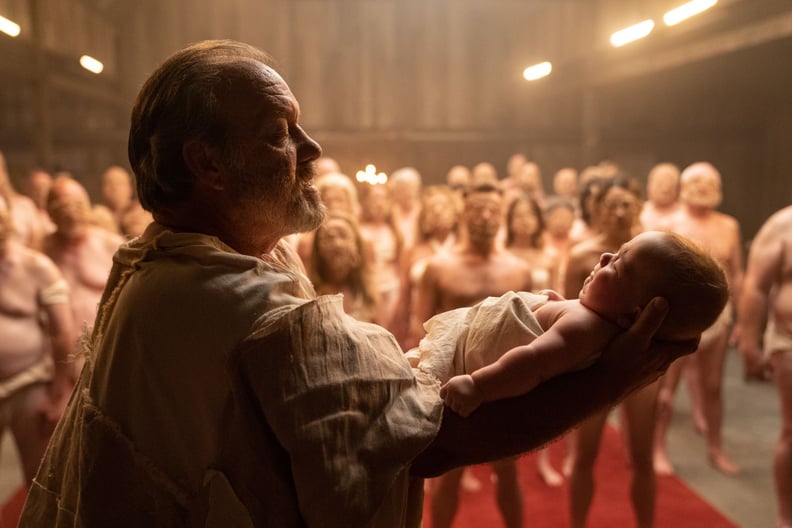 "The Visitor" Release Date
The horror movie will first premiere through video On Demand on Oct. 7 and will be available to stream online on Epix starting in December.
04
"The Visitor" Trailer
On Sept. 2, "The Visitor" unveiled its official trailer. The ominous one-minute-47-second clip is enough to make your skin crawl from the film's creepy premise. Watch the full teaser above!
05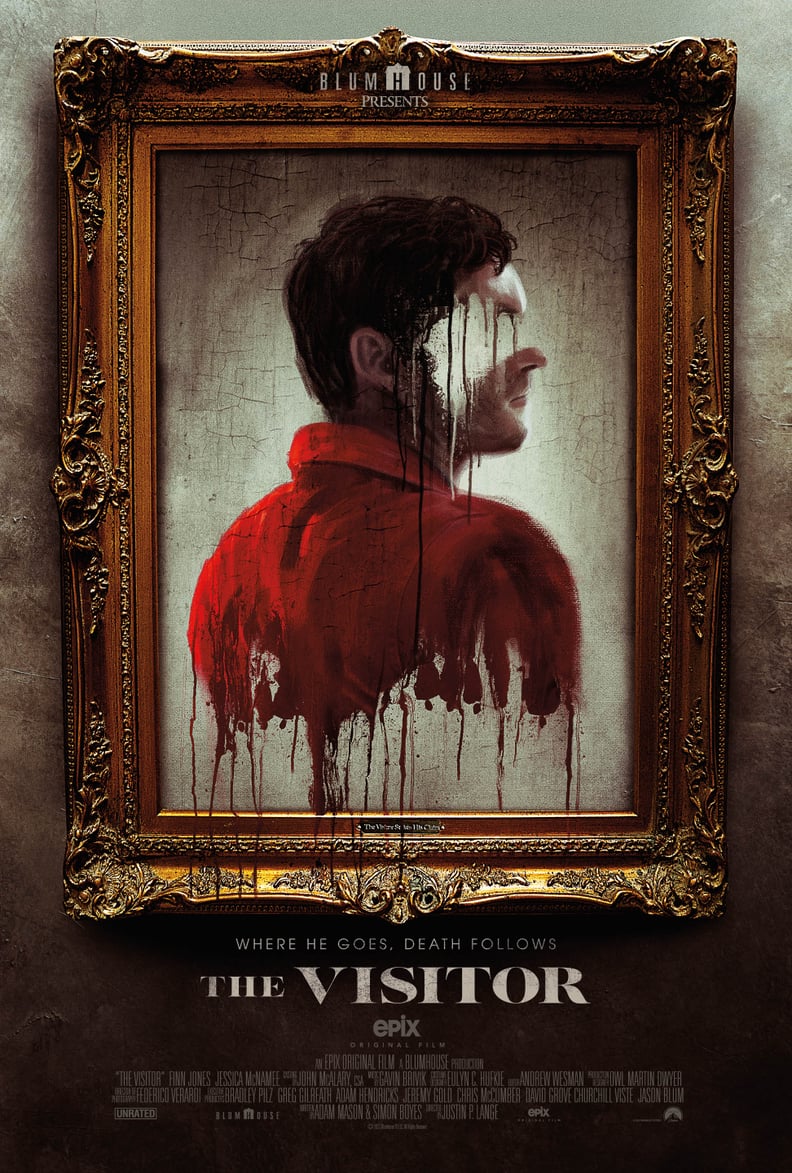 "The Visitor" Poster