Brenda Song Interview About Hulu's Dollface
Brenda Song Hopes Dollface Will Remind Fans of Their Own "Misadventures" With Girlfriends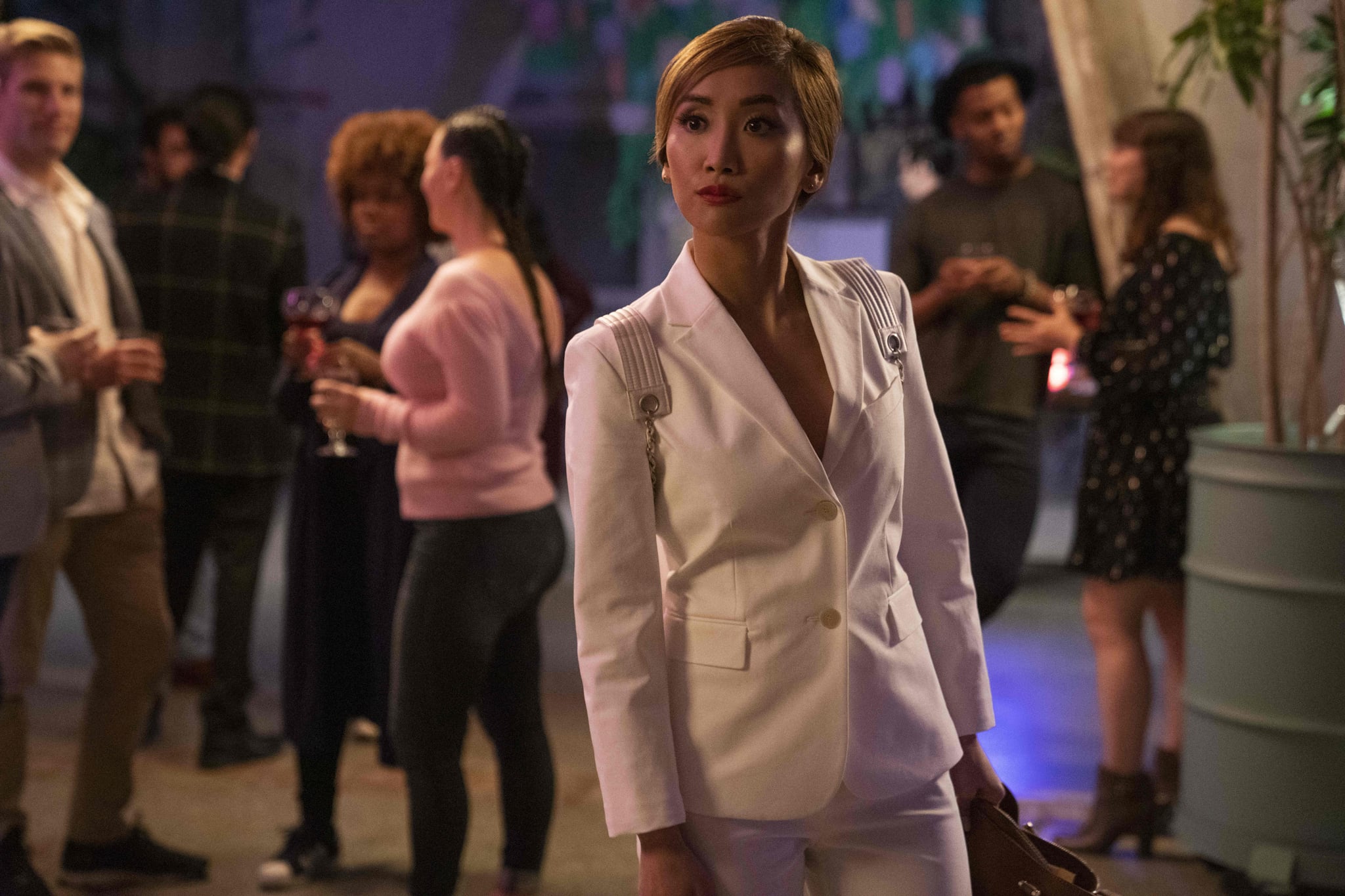 Hulu's Dollface proves that the most important relationships in a woman's life are the ones between her and her best girlfriends. The new series, which hit the streaming service on Nov. 15, centers around a young woman named Jules (Kat Dennings) who recently broke up with her longtime boyfriend. But the true love story isn't between Jules and some dude — it's about how she's able to repair her relationship with her former best friends in the process.
Starring as one of those former best friends, Madison, is actress Brenda Song. The 31-year-old first rose to fame with her roles on the Disney Channel in the early 2000s, but is probably best-known for her role as the bubbly heiress London Tipton on The Suite Life of Zack and Cody. Most recently, Song has appeared on Scandal, New Girl, Dads, as well as in movies like The Social Network and the Netflix thriller Secret Obsession.
Though Song has countless roles under her belt, she told POPSUGAR there's something incredibly special about Dollface. Not only did she feel a personal connection to her character and the script, but the bond between her and her costars Kat Dennings, Shay Mitchell, and Esther Povitsky was pretty much instantaneous. Ahead, see what Song had to say about working with executive producer Margot Robbie on the show, how her female friendships empower her, and more.
POPSUGAR: This show is so fun and entertaining. What drew you to the series?
Brenda Song: [I wanted to do the series] when I was told that Kat Dennings was attached. I just love her. She's so talented, has such great timing, and I've always wanted to work with her. So, I knew exactly what kind of show it was because Kat has such a specific style of comedy that is so amazing and effortless and I was like, "Oh my God, I want to work with her. I don't even care what it is."
"Guys come and go but your girlfriends will always be there."
Then when I read [the script], I felt like I was reading the misadventures of me and my actual girlfriends. It was so relatable. I have definitely been in the same position as Jules. I have done that faux pas, but I've also been on the other side. I just love the story because it wasn't about girls and dating guys. It was about these girls and their relationship with each other. I love that because since we were little girls with Disney movies, we've always been taught that all we're looking for is our Prince Charming. That is our end goal. And this show was like, "Yeah cool, guys come and go, but your girlfriends will always be there."
PS: Madison is pretty different from any characters you've played before. What was the most exciting part about bringing that character to life?
BS: Madison is a character that I've always wanted to play, sort of the straight woman, very facetious, kind of dry, a go-getter. To me, it was just bringing out a different side of me, because I do feel like every character that you play you have to bring a little bit of yourself in there to make it real. The funny thing is, we are all those characters in our friendship group. I am definitely the most Madison. I loved her because [of her] arc throughout the story. When you first meet her, she's so harsh and so closed off because she's so hurt by Jules and seeing the re-kindling of their friendship throughout the season really made me feel happy because I'm like, "This is what friendships are about." You may not see your friends for a year or six months or five years, but it feels like when you see each other like no time has passed at all. I love that even though Madison is "so upfront," she's harboring secrets of her own and sometimes, even with your best friend, it's actually the hardest to let them in on something that you feel ashamed of because they know you so well.
PS: Since you, Kat, Shay, and Esther play such close friends on the show, how did the four of you get acquainted to make your onscreen chemistry believable?
BS: Honestly, it was so easy. We're all so different, but yet the same. There was no moment like, "Oh my gosh, OK girls, we need to hang out to get to know each other." No, we literally met each other just before we started filming and it was instantaneous, and that rarely happens. It was such a fun four months because I got to go to work and hang out with my girlfriends all day. We were chatting like this, up until the moment we started filming. I feel so bad because we would just never shut up.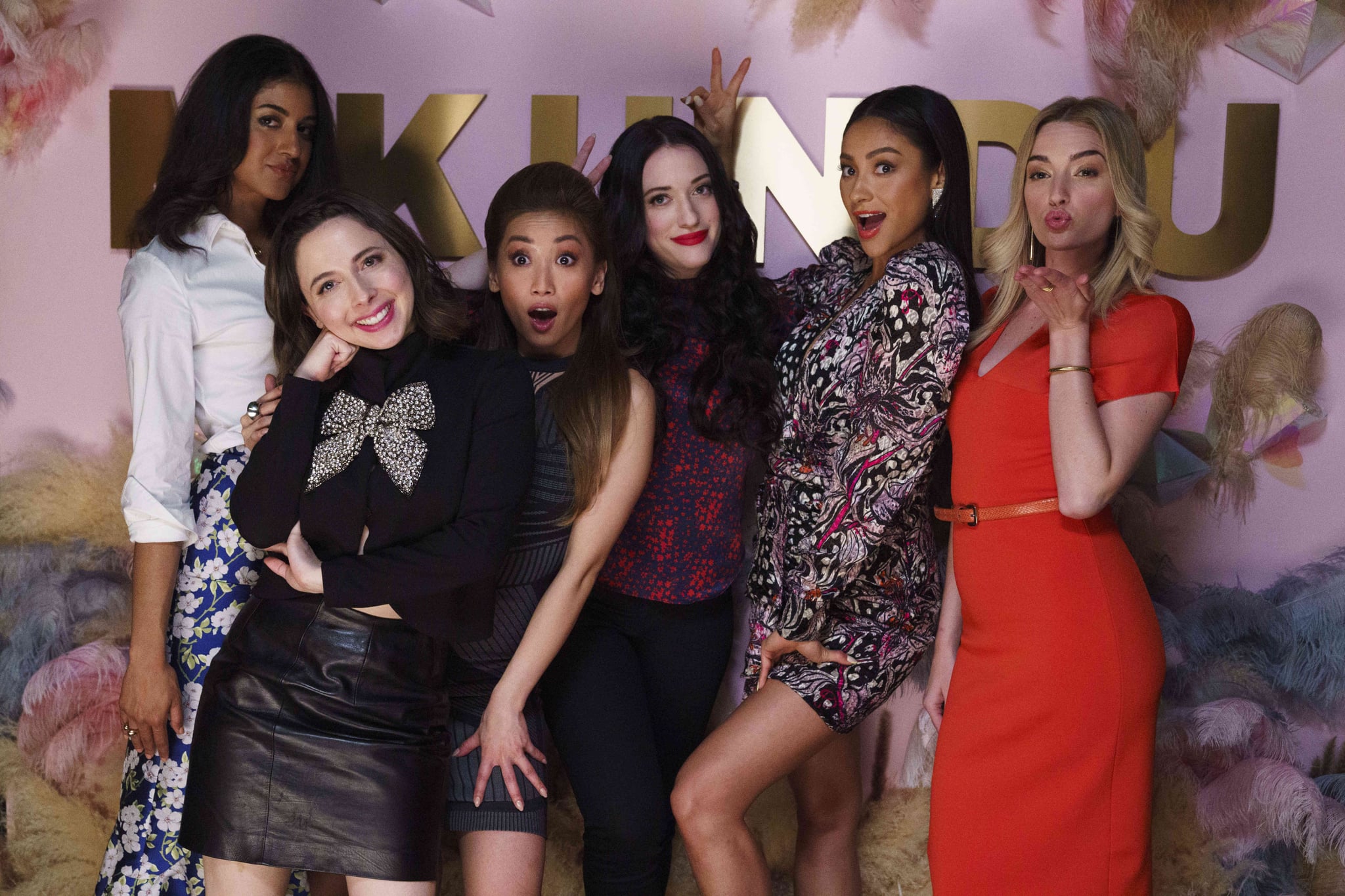 PS: What is your favorite part about the characters' on-screen friendship and also your off-screen friendship with your costars?
BS: The thing that I loved the most is that it felt real to me. Like, you know these girls who are going to go through these trials and tribulations, who are going to be honest with each other, who are going to tell each other when you don't look cute in an outfit. I love how every character is so different and very specific that I feel like anybody watching can find a little bit of themselves in one of these characters.
In our friendship group, it's funny because we are those characters. I mean, of course it's very heightened, but if we were to plan a lunch or something it would be me who finds the place to go and starts the crazy group chat. It'd be Shay going, "Are you sure you want to go there because I found this amazing other place. It's not cool yet but it's going to be." It'd be Esther going, "Well I'm a pesco-vegan so I don't know . . . Make sure they have food for me." And Kat's like, "Is it close to my house? Because I don't want to leave my house." That would literally be how it goes.
PS: There are so many surreal scenes that provide peeks into Jules' mind. What was it like acting out those scenes? Would you say that it was harder to get into that mindset or was it more fun?
BS: Here's the thing, I unfortunately didn't get to do a lot of work with Beth Grant, plays the Cat Lady, but when I first read [the script] I was almost confused. I was like, "Wait, what is this?" Then as the series went on, I was like, "This is such a brilliant and interesting way to explain these situations that Jules just doesn't understand." Because there's always so many trends coming and going, new lingo, new faux pas that you can and cannot do. I love the fact that this Cat Lady explains them all and it's such a fun way to break down these situations. I hope that in the future, if we [get a second season], that we get to do more stuff in the surreal world because it was so much fun.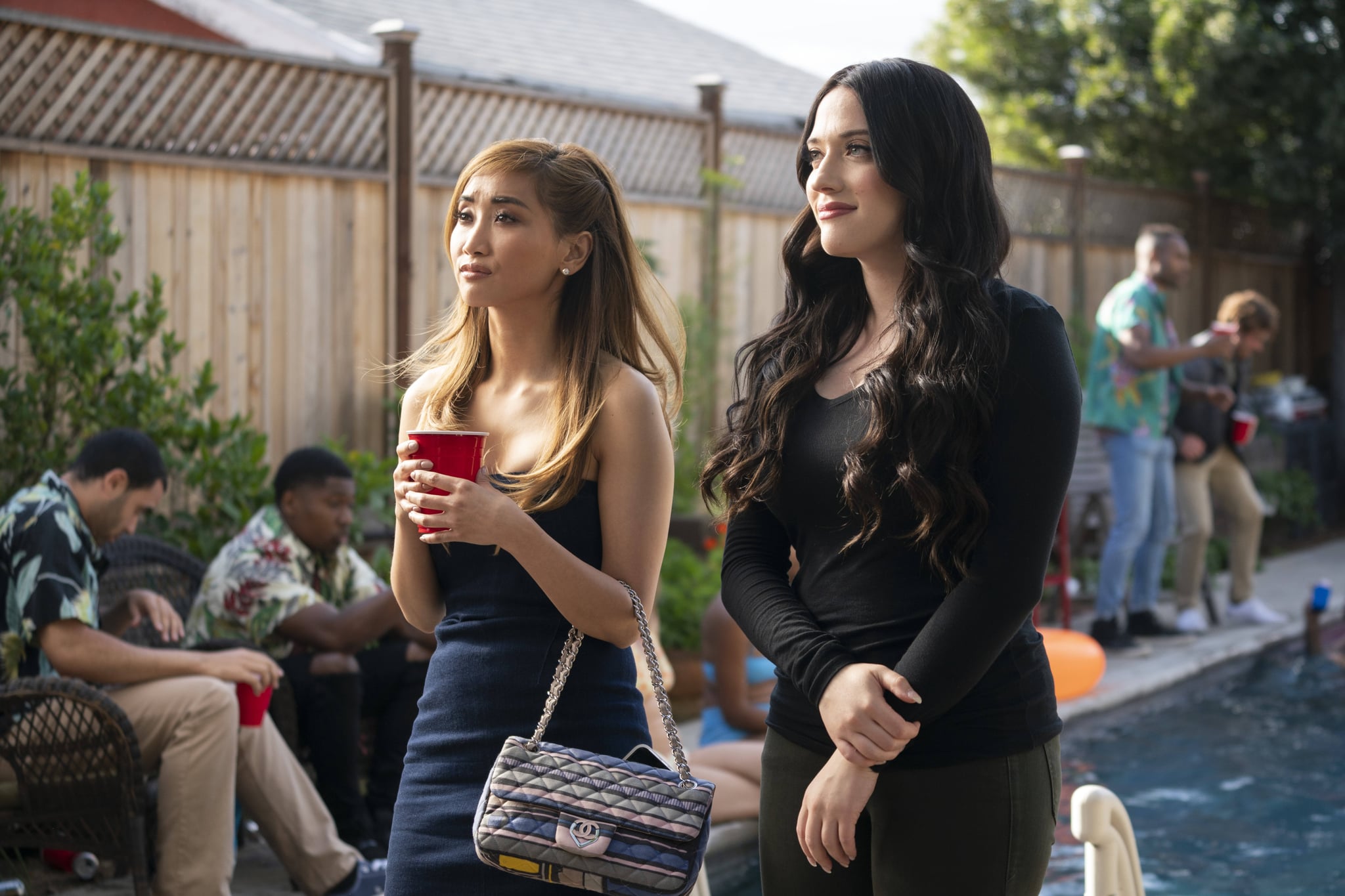 PS: Not only is the show super-entertaining, but it also teaches the audience about feminism and the importance of female friendships. What else do you hope that fans kind of get from the series?
BS: Well, first of all, I hope that we can just give them a break from a crazy life for 22 minutes. Hopefully you can watch it, giggle, laugh at our misadventures, look at our mistakes and learn from them, please, and hopefully just have a good time. That's the whole point of our show. Just sit down with your friends and laugh and hopefully you can look at some of this and [it will bring you] back to some of those misadventures that you guys have had. That's all we really want. We had so much fun making the show that we hope people can see that and be a part of the fun that we had.
PS: How would you say that your female friendships empower you in your own life?
Your girlfriends are the ones that not only have your back, but are also going to always be honest with you.
BS: I feel like your girlfriends are the ones that not only have your back, but are also going to always be honest with you. One of my best friends, when I was in a relationship and everyone was kind of not sure about [it] and they were like, "Well, you know, if you're happy, we're happy," she was the girlfriend that was like, "You think you're happy, but this is not you. I don't like him, but you know what? You do you. I'll be here at the end of it all."
I was kind of upset at her and we had a bit of a falling out for a few months and you know what? Six months later, I'm calling her going, "You were right. Thank you for being honest with me." That is what my girlfriends are, they keep me in check, but also they know how to bring the fun [out] in me because yes, I can be an old granny, I can be a little bit of Jules, too, and not leave my house. Kat and I will be knitting with each other and my girlfriends are just like, "No, you need to see the daylight." I feel like [my] girlfriends bring out the best in me.
PS: What was it like working with Margot Robbie, who was an executive producer for the series? Was she very hands on during filming?
BS: It was such an honor to work with her. She is so incredible, has such amazing taste, such a strong vision and sticks with it, she's so open-minded. I truly want to be like Margot Robbie when I grow up. And the thing is, she's younger than me! She [was hands on during filming]. LuckyChap, her producing partner Brett Hedblom, he was on set with us every single day. [Margot Robbie] watched all of the dailies, her notes were so impactful and sometimes there were things that no one thought of. Having a producer who's also an actress, she has such a different perspective and a voice that we wish that we could have as actors. She was such a great leader for us and really understood the struggles and the little things that sometimes producers will overlook because they don't know what it's like to be an actress.
Also having Kat as an EP was incredible because, poor Kat, we went to her for everything because she was there, in it with us every single day. So, she understood what we were going through. It was the first time that I really had that. It was just such a project where teamwork and cohesiveness was such a huge part of it, everyone was so open. I've never been on a project where the EPs are texting me, asking me if things are OK. They were just so open and so incredibly generous with their time and our ideas. It was great, I've never been a part of something that just made me feel so comfortable and so excited moving forward.