Malcolm and Marie's "Neighbors" Make Us Laugh With Their Accurate Eavesdropping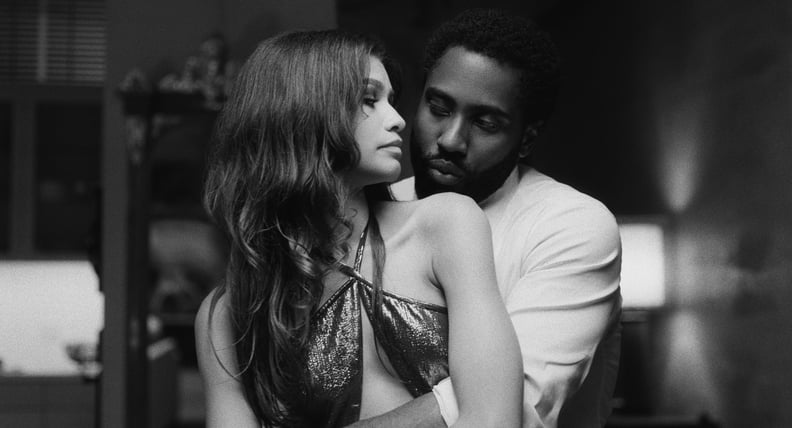 Just days after Malcolm & Marie's release on Netflix, the film's argument scenes are already famous — for better or for worse. Zendaya and John David Washington's performances are receiving hard-earned applause, but there's also room for a little humor as viewers imagine what life would be like on the outskirts of this couple's personal lives. For example, two comedians went the extra mile in imagining what Malcolm and Marie's neighbors would think about their toxic disagreements.
"He is still out there hollering about Barry Jenkins," Ryan Ken joked on Twitter, mimicking the movie's signature black and white style. "All night! He did it all night!" His video reached nearly 1 million viewers in less than a day, including a response from Danielle Pinnock, who you might recognize from her hilarious Bridgerton recap videos. Together, the performers are a funny force to be reckoned with, and a refreshing comedic balance to the drama of Malcolm and Marie's relationship. Enjoy the clips, below.