Disney's "Strange World" Is an Animated Thrill Ride Starring Jake Gyllenhaal and Gabrielle Union
Get ready for adventure, because this November, a brand-new Disney movie called "Strange World" is heading to theaters just in time for Thanksgiving. The action-adventure film centers on a group of explorers navigating unknown land. "Strange World" director Don Hall, who's worked on other Disney films like "Big Hero 6" and "Raya and the Last Dragon," explained to Variety that the movie was inspired by pulp magazines (aka magazines that contain fictional stories) that he used to read as a kid. "They were big adventures in which a group of explorers might discover a hidden world or ancient creatures," Hall said.
"Raya and the Last Dragon" writer Qui Nguyen cowrote the screenplay for "Strange World," while "Big Hero 6" and "Tangled"'s Roy Conli produced the film.
Disney released the full trailer for "Strange World" on Sept. 21. In it, President Callisto Mal (Lucy Liu) asks the Clade family — Searcher (Jake Gyllenhaal), Meridian (Gabrielle Union), and Ethan (Jaboukie Young-White) — to go on an expedition to a new world with her. Searcher, whose father, Jaeger (Dennis Quaid), went missing on an expedition years earlier, doesn't want to go, but he agrees. And when the family get to the strange world, they find Jaeger, who's been living there for years.
Here's everything we know about Disney's "Strange World," including the trailer, cast, and release date.
01
Disney's "Strange World" Trailer
02
Disney's "Strange World" Teaser Trailer
The teaser trailer for "Strange World" premiered on June 6. The 90-second-long clip shows us our first look at the Clade family and the "strange world" they encounter.
03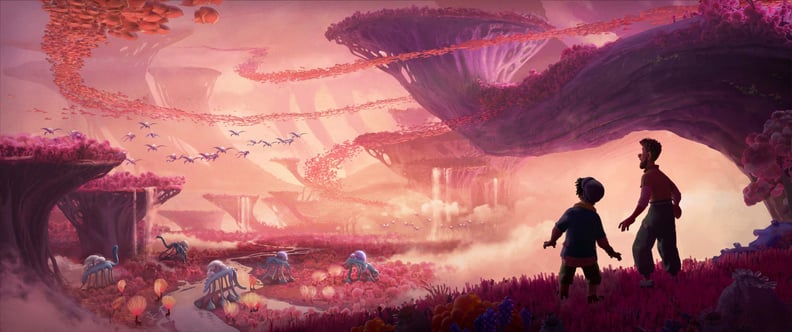 What Is Disney's "Strange World" About?
"Strange World" tells the story of the legendary Clades — a family of explorers whose latest mission takes them to a "strange world" filled with mysterious creatures. To successfully navigate through the land, the Clades must learn how to set aside their differences and work together. "Travel past space and time to a place of infinite mystery," the film's tagline reads.
04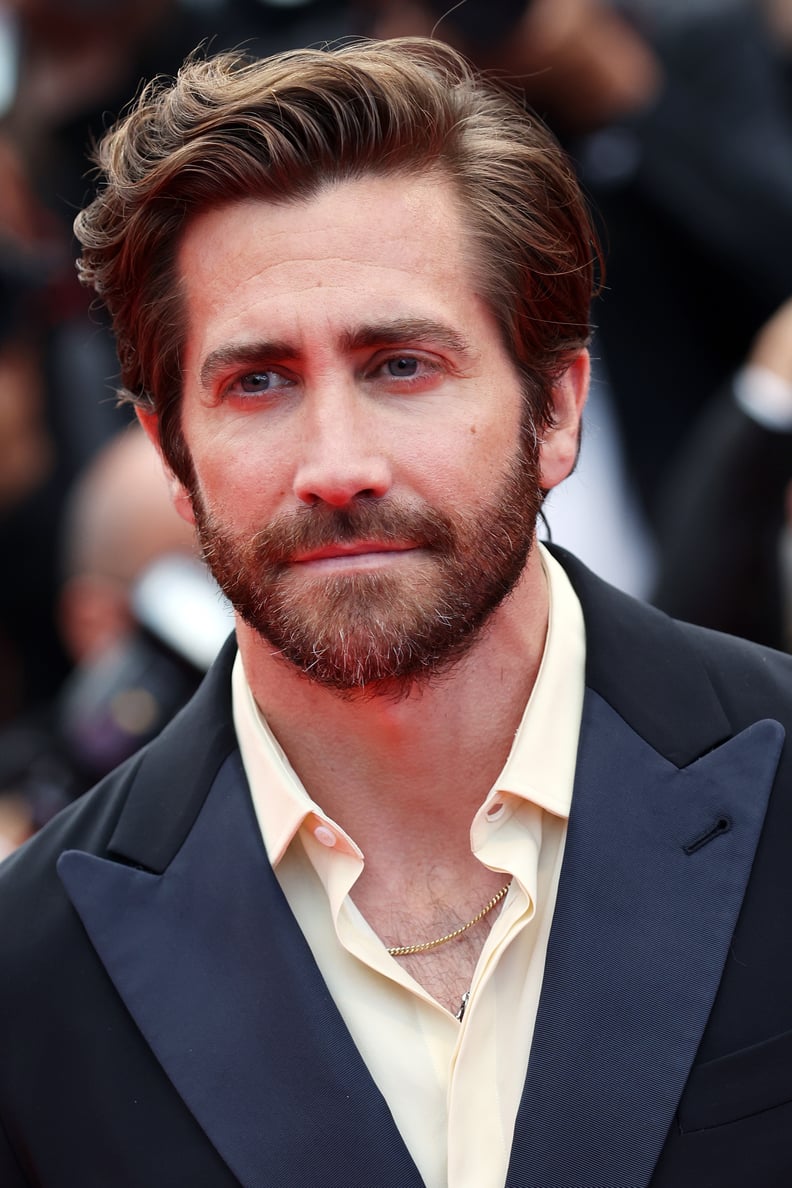 Disney's "Strange World" Cast
"Strange World" features a star-studded cast. "Spider-Man: Far From Home" actor Jake Gyllenhaal has been cast as the film's lead. He portrays a farmer named Searcher Clade, who, unlike his adventurous family, prefers to live a quiet life. As we see in the film's teaser trailer, Searcher doesn't consider himself an explorer, and although he would much rather sit out of his family's latest mission, he's sort of forced into it.
Comedian and actor Jaboukie Young-White plays Searcher Clade's 16-year-old son, Ethan Clade, who dreams of life beyond his father's farm. You might recognize Young-White from series like "Only Murders in the Building" and "BoJack Horseman."
Meanwhile, "Bring It On" star Gabrielle Union lends her voice to a pilot named Meridian Clade, who is Ethan's mother and Searcher's wife. Lucy Liu from the Charlie's Angels franchise plays the head of Avalonia named Callisto Mal. Finally, "Vantage Point" star Dennis Quaid plays Jaeger Clade, Searcher's father and Ethan's grandfather.
05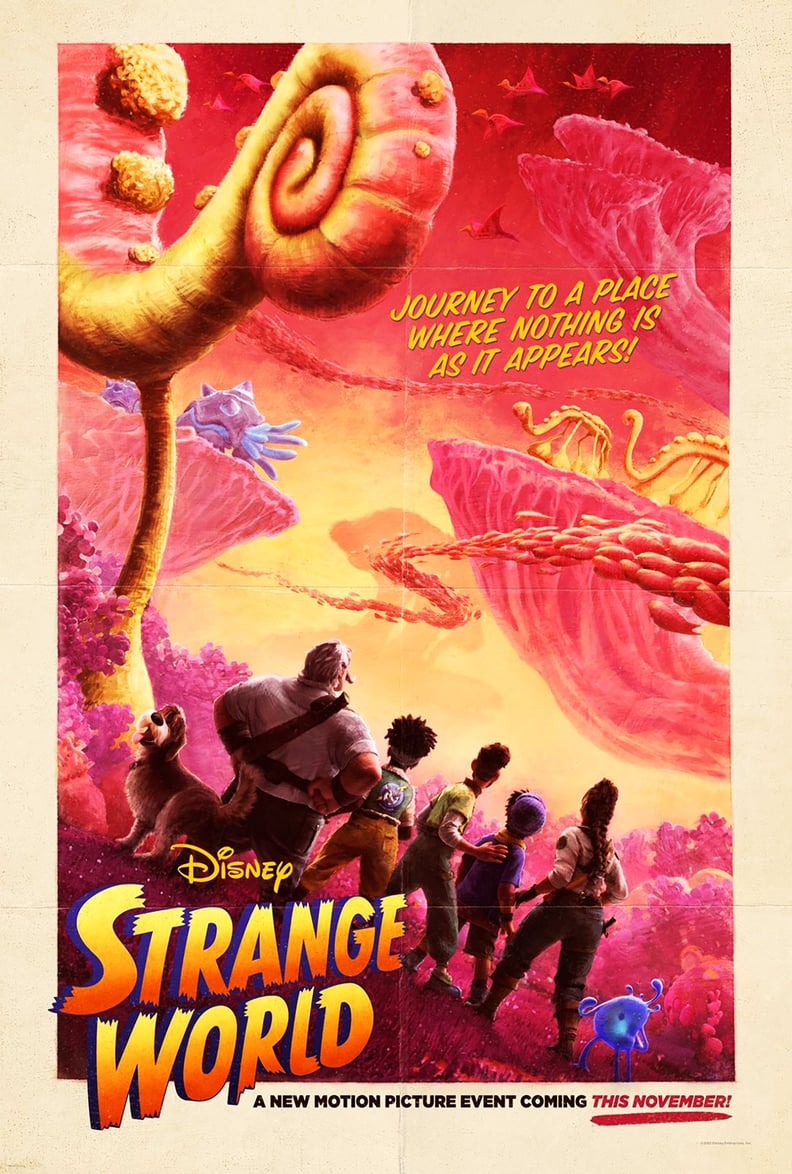 Disney's "Strange World" Release Date
"Strange World" is set to hit theaters on Wednesday, Nov. 23, making it the perfect film to watch with friends and family on Thanksgiving weekend. Considering recent Disney films like "Encanto" and "Lightyear" arrived on Disney+ just weeks after premiering in theaters, "Strange World" will likely be added to the streaming service sometime in early 2023.
06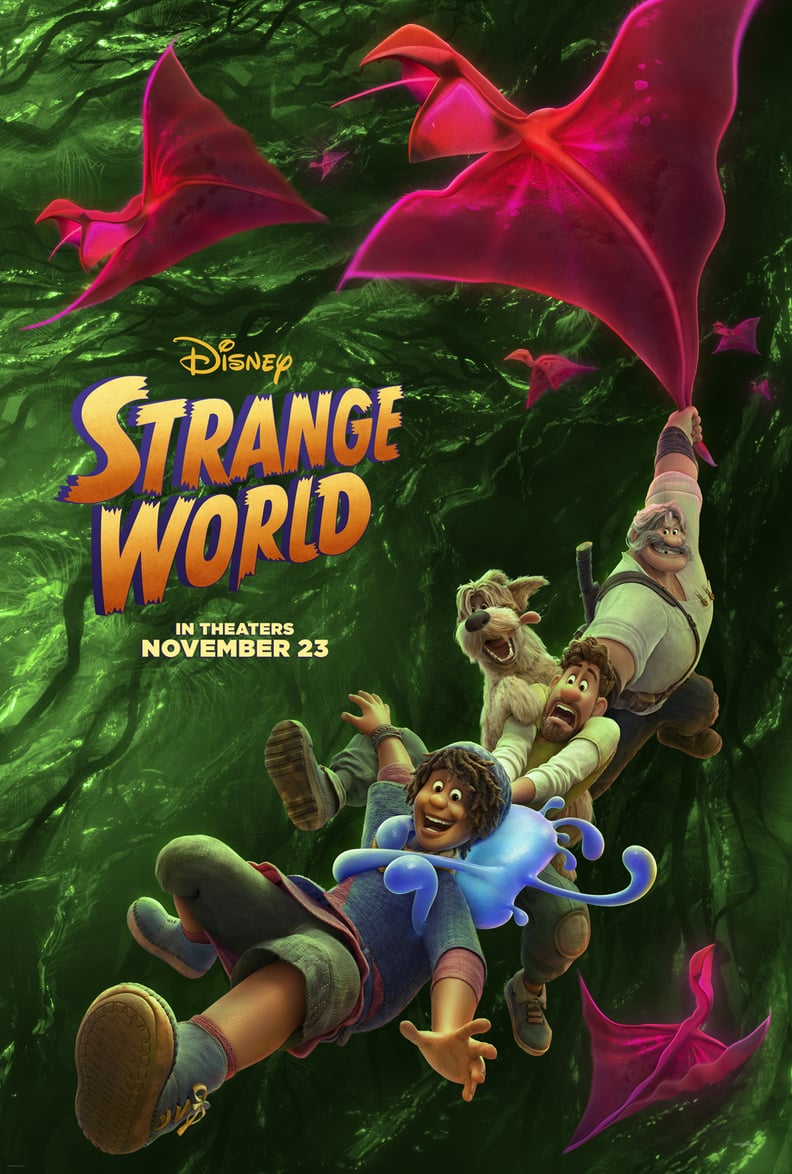 "Strange World" Poster