The Dixie Chicks Change Their Name to The Chicks
The Dixie Chicks Have Changed Their Name: "We Want to Meet the Moment"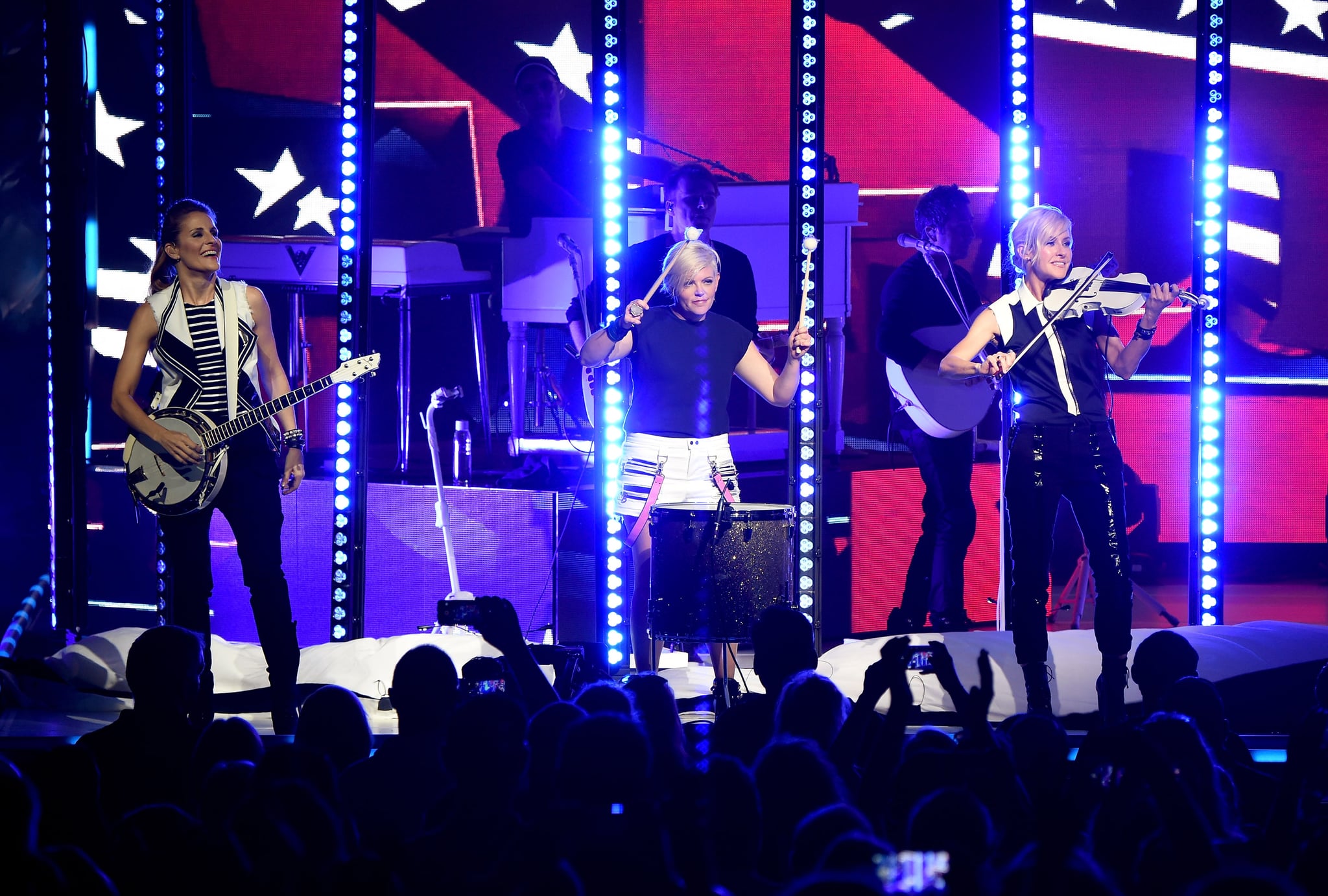 The Dixie Chicks have undergone a name change. Amid a nationwide reckoning with racism, the veteran country band — consisting of Natalie Maines, Emily Strayer, and Martie Maguire — announced on June 25 they will simply be known as The Chicks going forward. Though the original name was inspired by Little Feat's 1973 album Dixie Chicken, the phrase is still commonly associated with the Mason–Dixon Line and, thereby, the Confederacy. "We want to meet the moment," the group said in a statement obtained by Entertainment Weekly.
"We want to meet the moment."
Prior to announcing the new name, The Chicks came to an agreement to share the name with an existing New Zealand duo. "A sincere and heartfelt thank you goes out to The Chicks of NZ for their gracious gesture in allowing us to share their name," the statement read. "We are honored to co-exist together in the world with these exceptionally talented sisters."
The same day, The Chicks also released a protest song, "March March." The corresponding music video features footage of various activist movements through the years, as well as the names of Black victims of police brutality. This certainly isn't the group's first political statement: In 2003, The Chicks publicly criticized then-president George W. Bush and the invasion of Iraq, famously leading to boycotts and backlash from conservative country music fans.
This news comes two weeks after Lady Antebellum announced they would be going by Lady A so that the name would no longer be associated with pre-Civil War America. "We are regretful and embarrassed to say that we did not take into account the associations that weigh down this word," the band said in a statement. "Causing pain was never our hearts' intention, but it doesn't change the fact that indeed, it did just that." Many have since criticized Lady A's name change for feeling performative and insensitive towards Black blues singer Anita White, who also goes by Lady A.