Do Revenge Cameos: Sophie Turner, Sarah Michelle Gellar
Sarah Michelle Gellar and Sophie Turner Make Surprise Cameos in Netflix's "Do Revenge"
Watch out! This post contains spoilers.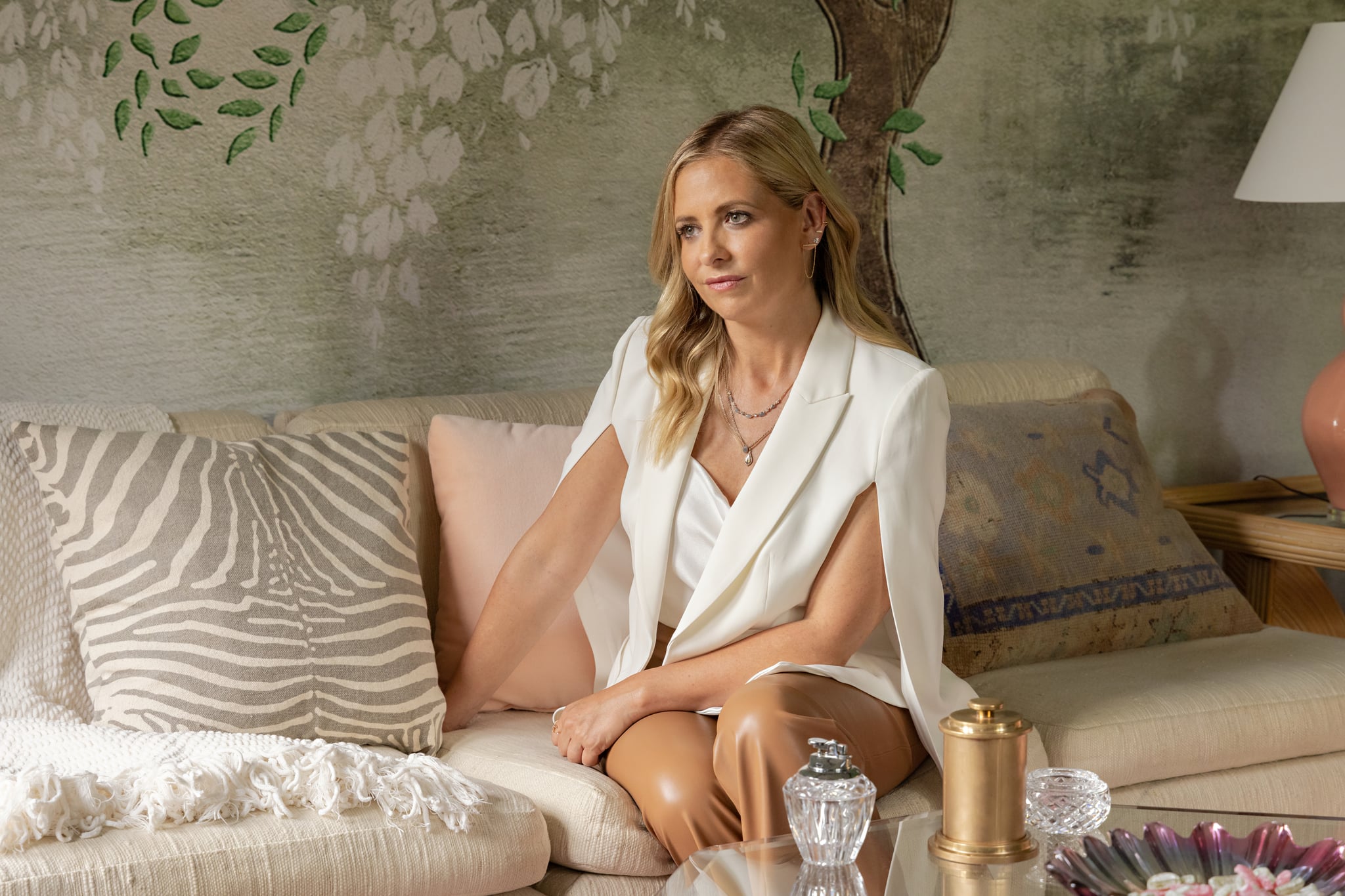 Netflix's newest teen movie, "Do Revenge," features more than a few throwbacks to the classic teen movies of the 1990s and 2000s. The film's soundtrack, for example, mixes together current pop hits with songs by bands like Hole and The Mighty Mighty Bosstones. Another throwback? In the movie, the headmaster of the high school attended by Drea (Camila Mendes) and Eleanor (Maya Hawke) is played by none other than Sarah Michelle Gellar, which makes sense since Gellar first burst onto the scene in the classic high school series "Buffy the Vampire Slayer."
"Do Revenge" has one other cameo up its sleeve. Sophie Turner appears in the film as another girl who attends tennis camp with Drea and Eleanor, and she has a pretty significant role in the plot. "I had the best time doing this fun little cameo," Turner said of her time on set in an Instagram post on Sept. 15. Ahead, we're breaking down what roles the actors play in the movie, so watch out for spoilers.
Sarah Michelle Gellar's Cameo in "Do Revenge"
Gellar plays the headmaster of a fancy prep school called Rosehill. At the end of junior year, Drea punches her boyfriend, Max (Austin Abrams), in the face because he leaks a sexy video she made for his eyes only. At the beginning of her senior year, the headmaster warns Drea that she's on thin ice if she still wants to get into Yale. Drea also uses the headmaster in her and Eleanor's plot to get revenge on Carissa (Ava Capri), who had outed Eleanor as a lesbian years earlier. Carissa, it turns out, is using the school farm to grow and sell drugs, and Drea snitches to the headmaster, who expels her.
When getting revenge on Max takes over Drea's life, it's Gellar's headmaster who informs her that she's been expelled. And when Drea and Eleanor finally get Max to admit what he did, he loses his own spot at Yale, which the headmaster offers to Drea. She turns it down.
Sophie Turner's Cameo in "Do Revenge"
After her humiliation at the end of junior year, Drea decides to spend her summer teaching at a tennis camp. But her sex tape soon spreads through the girls at camp, and Eleanor tells Drea it was Erica (Turner) who shared it. Drea frames Erica with cocaine to get her kicked out of camp, and Erica is absolutely livid.
Later, Drea visits the rehab where Carissa has been sent, and she runs into Erica again. Erica — whose life fell apart after getting kicked out of camp — tells Drea that she's a horrible person and she hopes she's miserable forever. She even paints a picture of Drea as the devil. Drea eventually speaks with Carissa, who tells her the truth of what's going on: Eleanor was the one who spread around the sex tape because Drea was really the girl who outed Eleanor all those years ago. Everything was an elaborate plot by Eleanor to ruin Drea's life.