From Jennifer Lawrence to Ariana Grande, You Won't Believe How Many Superstars Are in Don't Look Up
The sci-fi satire Don't Look Up is about a comet hurtling toward Earth from the cosmos, but the cast is plenty starry on its own! The cast includes several Oscar, Tony, and Golden Globe winners, with some of the buzziest actors in Hollywood taking on roles in the movie's massive ensemble. It's the kind of star-studded cast you rarely see, especially in a comedy rather than an Oscars-bait drama, but we certainly aren't complaining about the opportunity to see some of our favorite actors working together!
Ahead, we're rounding up all the A-list names who are part of the main cast. Plus, this isn't even every single recognizable name in the movie — there are a couple of surprising cameos that are much more fun to discover on your own! Keep reading for more about what your favorite stars are doing in this movie and beyond.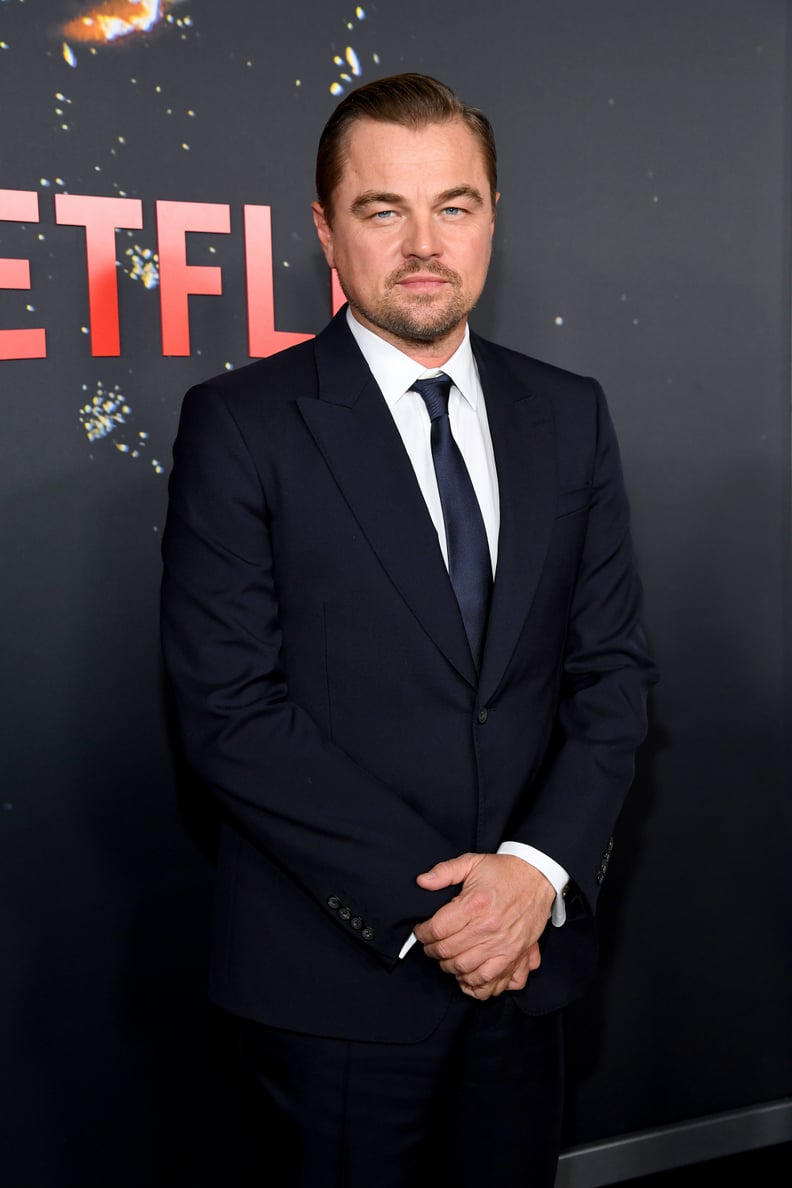 Who Does Leonardo DiCaprio Play in Don't Look Up? Randall Mindy
Oscar winner DiCaprio plays Randall Mindy, an astronomy professor who, along with his protege, sets out to warn humankind about a comet approaching Earth that will wipe out the planet. Of course, DiCaprio is one of the most recognizable actors in Hollywood, with a career stretching back to the '90s. He finally won an Oscar in 2016 for his work in The Revenant and is currently in preproduction on The Black Hand, based on true stories of the fight against the mob at the turn of the 20th century.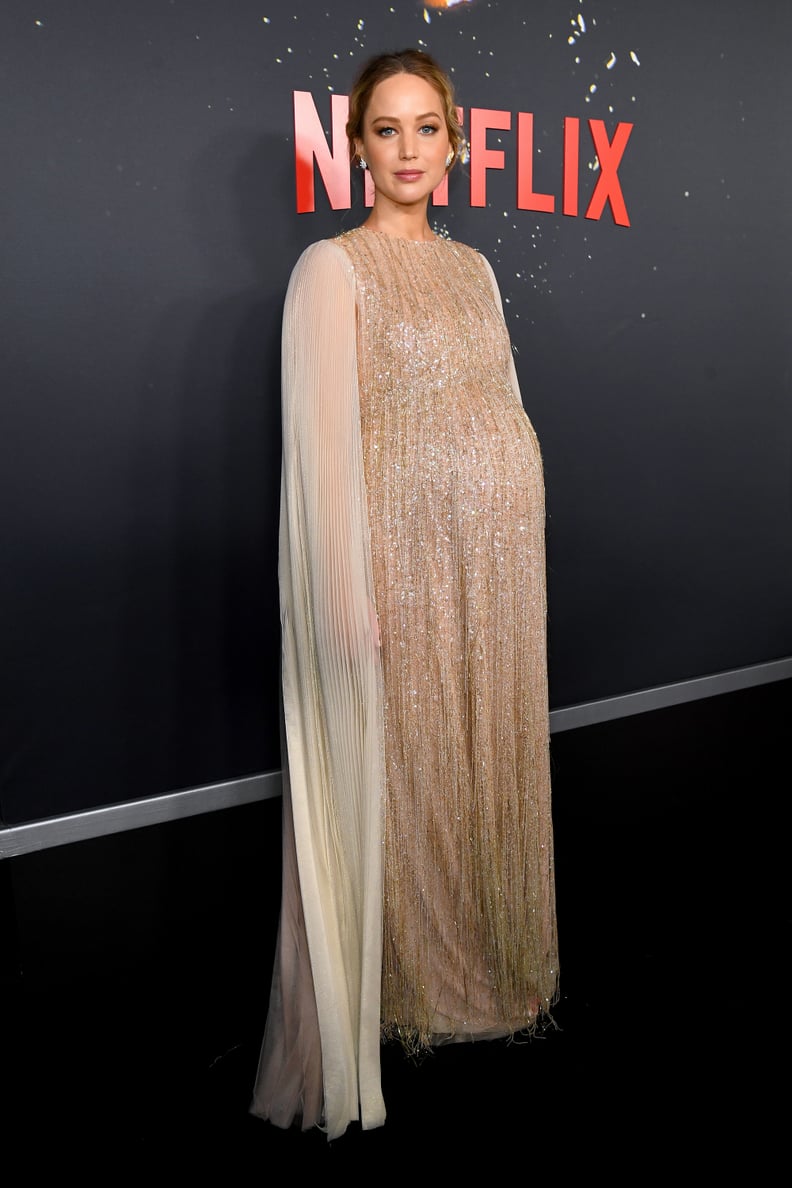 Who Does Jennifer Lawrence Play in Don't Look Up? Kate Dibiasky
Another Oscar winner in the cast, Lawrence plays Kate Dibiasky, an astronomy Ph.D. student who struggles to get people to take her predictions of impending disaster seriously. Lawrence won an Oscar in 2013 for Silver Linings Playbook, right around the same time she was leading the Hunger Games franchise to box-office success. Since then, she's had various roles in comedy, drama, and superhero movies, and she's currently set to star in and produce Burial Rites, an adaptation of a novel about the last woman executed for murder in Iceland.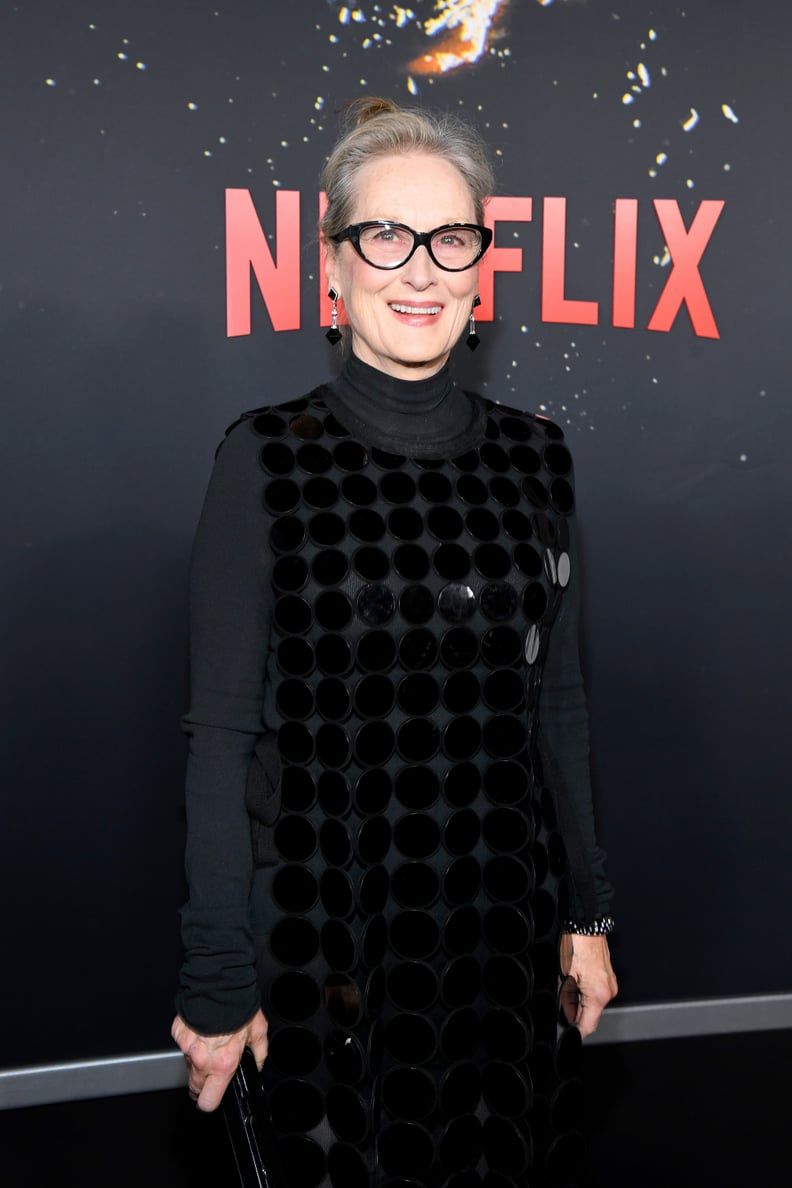 Who Does Meryl Streep Play in Don't Look Up? President Janie Orlean
Does she need any introduction? Streep plays President Janie Orlean, the American president to whom the worried astronomers bring their terrifying news. Instead of taking action, however, she laments the inconvenience of the comet news landing so close to election season. Streep's résumé is long and legendary, although she's probably better known for her dramatic work than comedies like this.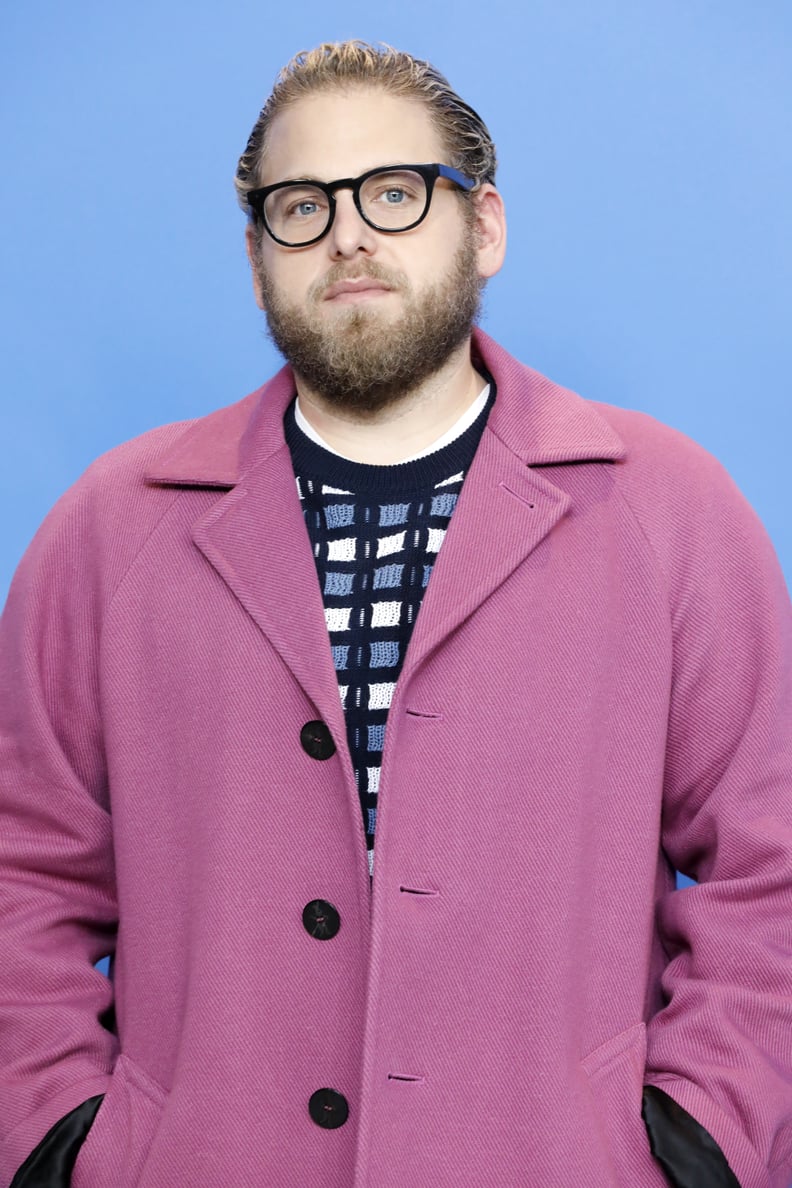 Who Does Jonah Hill Play in Don't Look Up? Jason Orlean
Who Does Rob Morgan Play in Don't Look Up? Dr. Clayton "Teddy" Oglethorpe
Morgan plays Dr. Oglethorpe, the head of the Planetary Defense Coordination Office, who tries to help Kate and Randall with their attempts to warn humanity and solve the comet problem before it's too late. You might recognize Morgan from his role as small-time criminal Turk Barrett on Daredevil and the other Netflix Marvel shows. He has the unique distinction of being the only actor to appear on all six of Netflix's Marvel TV shows! He's next set to reteam with Don't Look Up mastermind Adam McKay on the upcoming sports drama series Winning Time.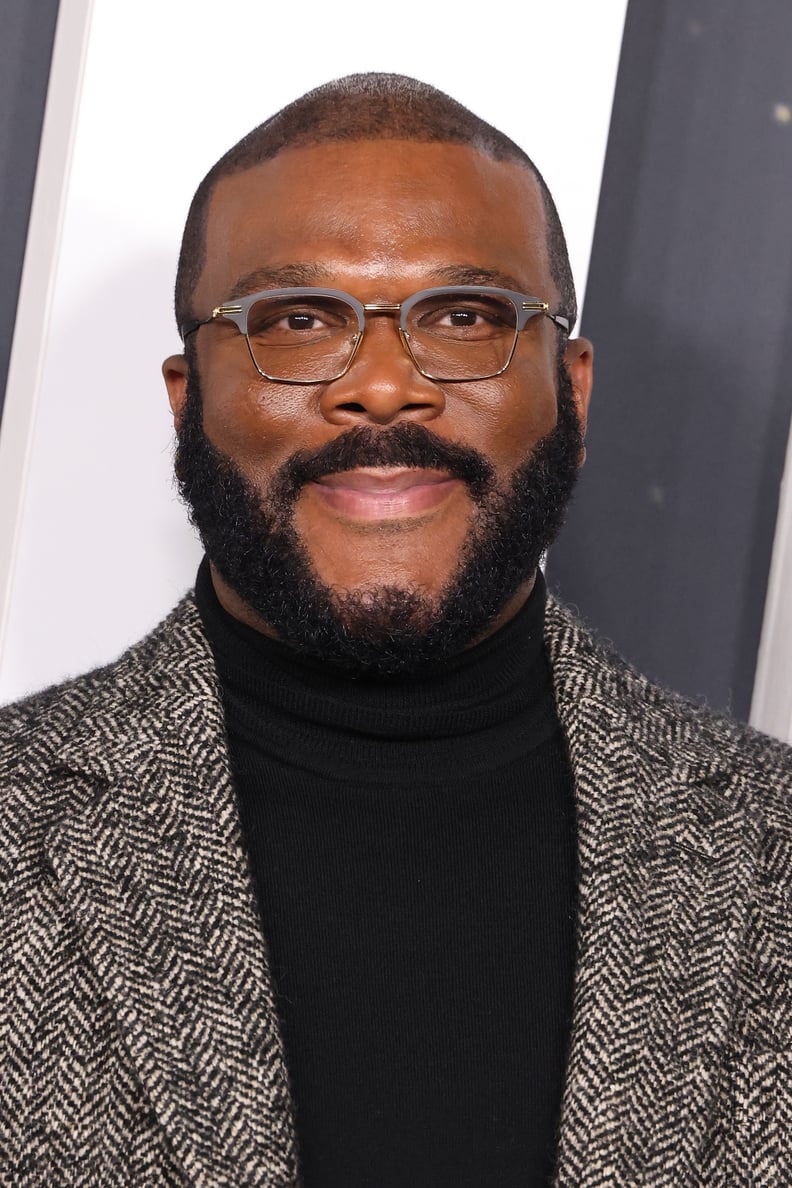 Who Does Tyler Perry Play in Don't Look Up? Jack Bremmer
As Jack Bremmer, Perry plays one half of a TV host duo determined to keep pretending everything is totally fine, at least for the ratings. Perry has been a TV and film staple for years, particularly with his own production company. He's next set to reprise his Medea character for a holiday-themed movie, as well as directing, writing, and producing a new movie called A Jazzman's Blues for Netflix.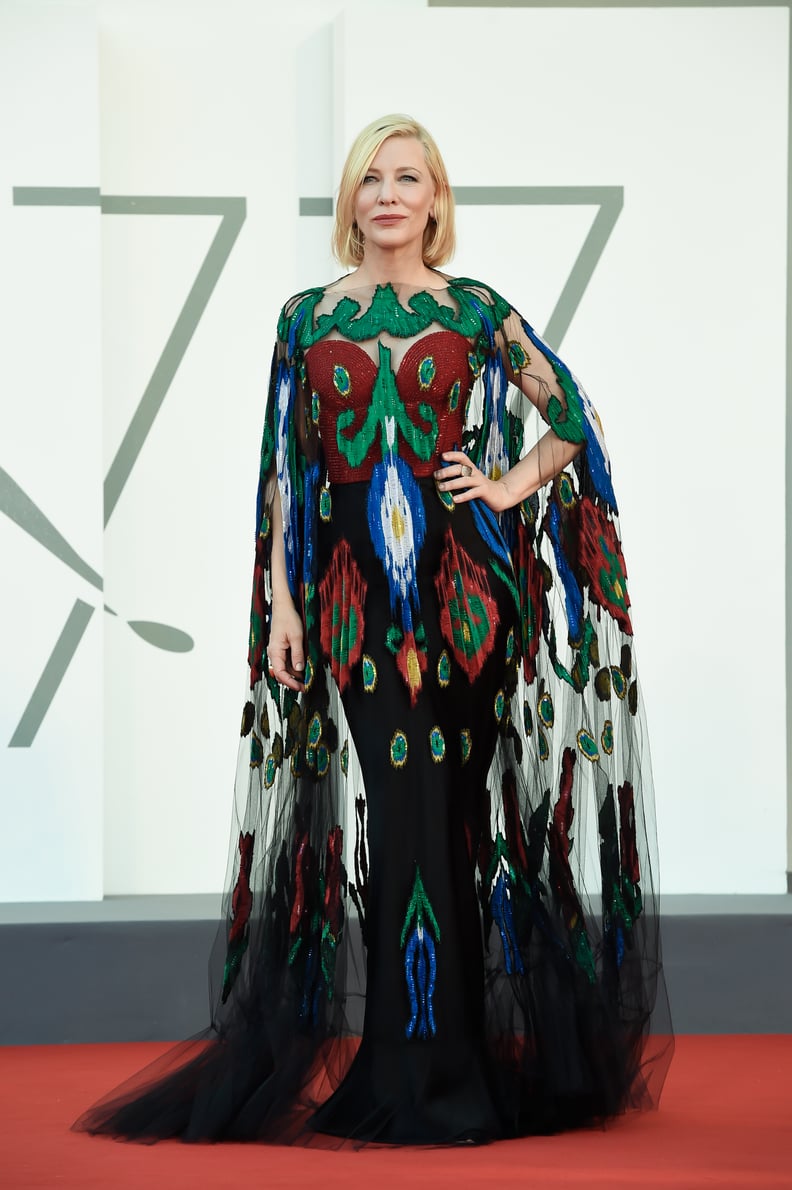 Who Does Cate Blanchett Play in Don't Look Up? Brie Evantee
Two-time Oscar winner Blanchett plays Brie Evantee, a self-absorbed and smug TV host who, along with cohost Jack Bremmer, is more concerned with ratings than with actually sharing important news. Blanchett's career includes many acclaimed roles, including Oscars for The Aviator and Blue Jasmine. She next will be seen (or, more accurately, heard) in Guillermo del Toro's adaptation of Pinocchio and in the live-action adaptation of the video game Borderlands.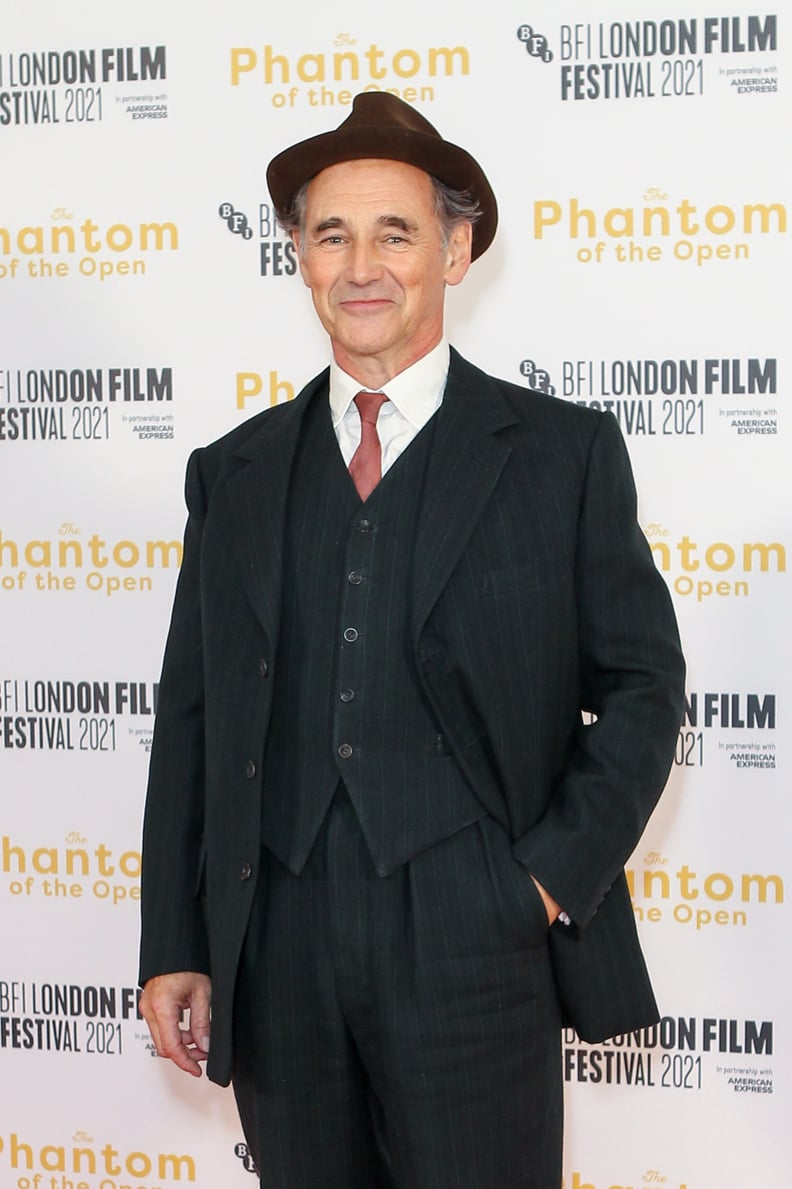 Who Does Mark Rylance Play in Don't Look Up? Peter Isherwell
Rylance gets to play one of the movie's many self-absorbed, villainous characters. The Oscar winner plays Sir Peter Isherwell, a super-rich tech mogul who becomes obsessed with the profit possibilities of all the metals that the comet will bring with it when it impacts Earth. Rylance has had a thriving and award-winning career both on stage and screen, winning his Oscar for Bridge of Spies.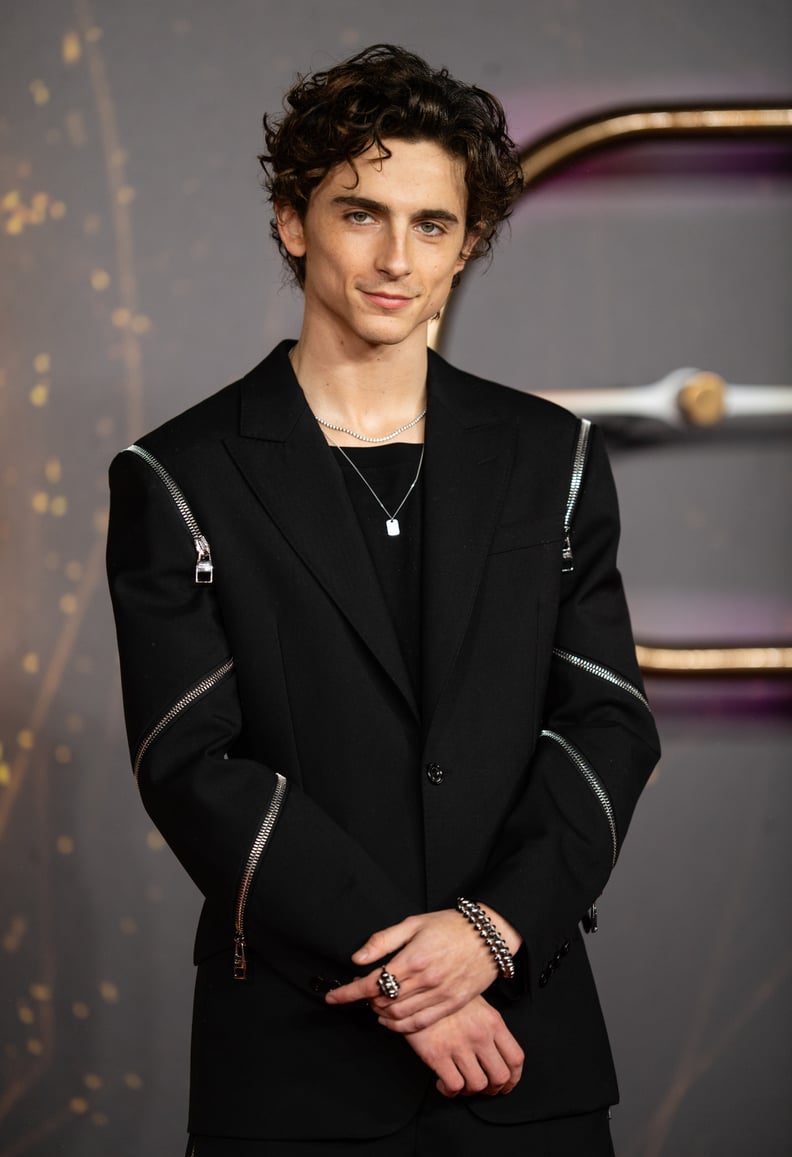 Who Does Timothée Chalamet Play in Don't Look Up? Yule
Chalamet plays Yule, a man who, unlike many other members of the public, actually believes Kate's findings and sees her as a sort of prophetic figure. One of Hollywood's fast-rising leading men, Chalamet has recently been seen in The French Dispatch and Dune. Next up: playing Willy Wonka in Wonka, a prequel to the classic movie.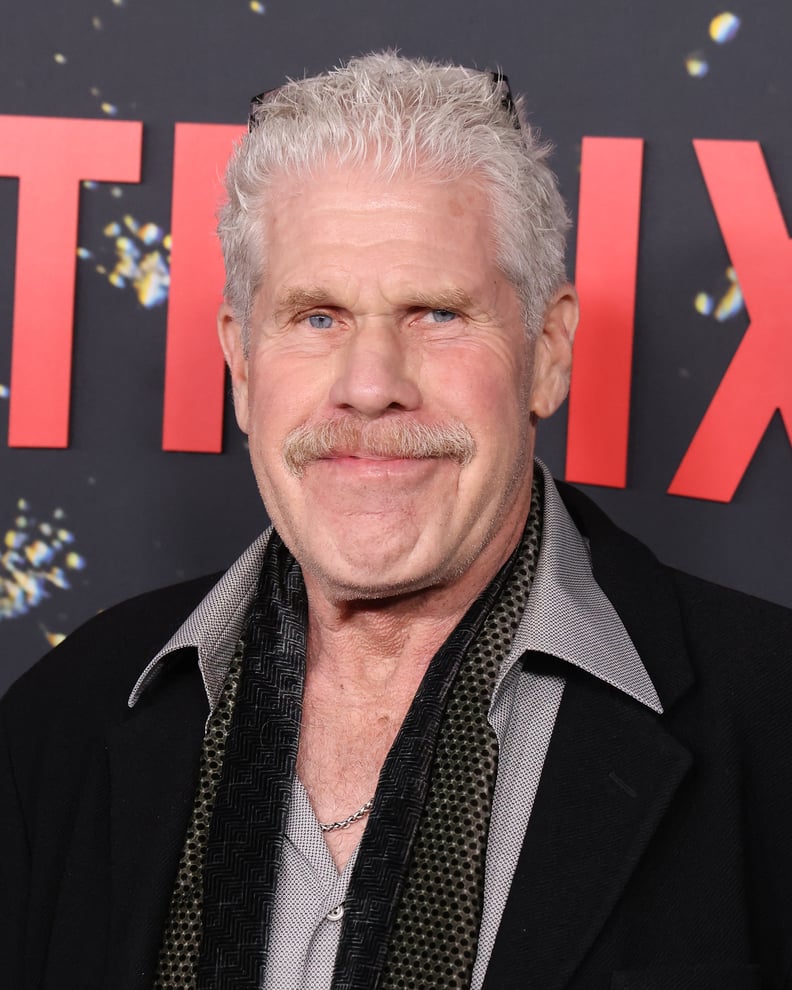 Who Does Ron Perlman Play in Don't Look Up? Colonel Ben Drask
Perlman takes on the role of Colonel Ben Drask, a not-so-bright military officer who is enlisted by President Orlean in a flashy plan to knock the comet off course before it can hit Earth.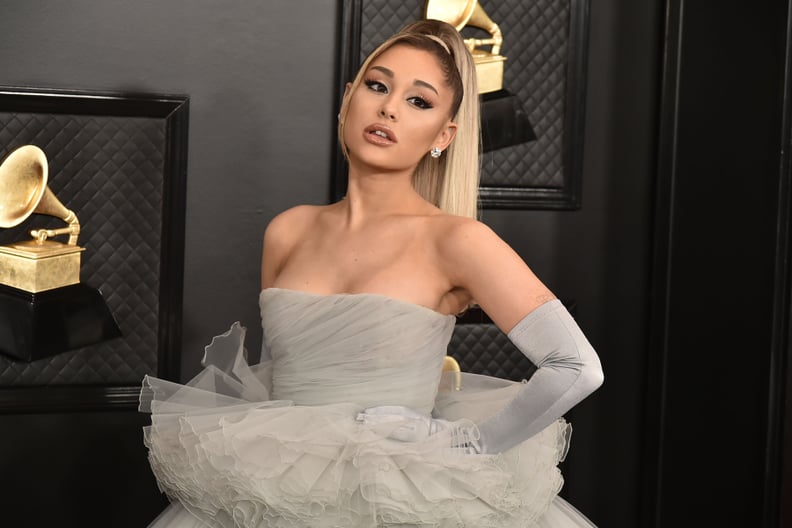 Who Does Ariana Grande Play in Don't Look Up? Riley Bina
As pop star Riley Bina, whose very public love life becomes the subject of news stories instead of the comet hurtling toward Earth, Grande continues to branch out into acting. It's not her first foray into acting (she had a series regular role on the Nickelodeon show Victorious and made appearances on Scream Queens), and it won't be her last: she was recently cast as Glinda in the upcoming film adaptation of Wicked.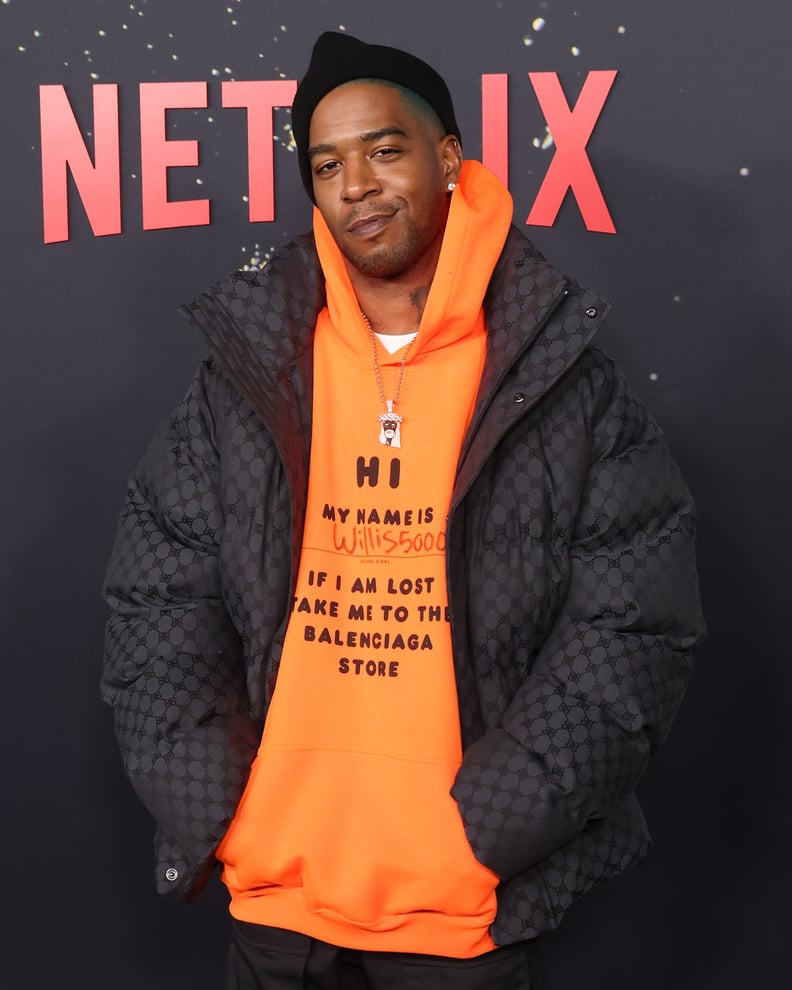 Who Does Kid Cudi Play in Don't Look Up? DJ Chello
Credited under his real name, Scott Mescudi, the Grammy-winning rapper plays DJ Chello, a rap superstar whose on-and-off relationship with pop star Riley Bina becomes a national obsession. Kid Cudi has been taking on more acting roles in recent years, including roles on Empire and We Are Who We Are, and he recently joined the cast of the upcoming Disney+ sci-fi movie Crater.