How Opening a Brewery Taught Dylan Sprouse an Important Lesson as an Actor
Dylan Sprouse is well known for his role on Disney Channel's The Suite Life of Zack & Cody, but now he's dipping his toes in the rom-com genre with Banana Split. The film, which originally premiered at the LA Film Festival in 2018, follows a young woman named April (Hannah Mark), who is reeling after breaking up with her longtime high school boyfriend, Nick (Sprouse). As she tries to process her emotions the summer after graduation, things take an interesting turn when she eventually meets and befriends his new girlfriend, Clara (Liana Liberato), at a party.
Not only is the plot a twist on the classic rom-com trope, but it's loosely based on a true story. The film's lead star Hannah Marks cowrote the script with Benjamin Kasulke about a real-life experience she had, which helped Sprouse construct his character. "It's obviously fictionalized reality for her, so I asked overarching character questions and what she was hoping to accomplish with Nick," he told POPSUGAR. "We found a good place for him. In general, there was a lot of freedom with that character, because he's the fuel for a lot of their interactions, but he's definitely fictionalized in terms of her actual experience. So we ended up kind of finding a nice middle ground, so I could stretch my legs and have some fun as well as try to stay true to what she remembered."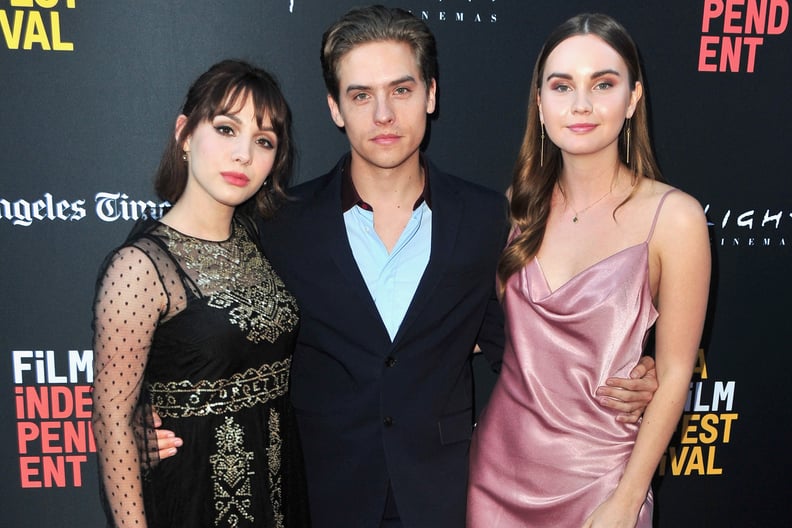 While the plot does cause some drama between Mark and Liberato's characters, the main focus of the story is the friendship between the two women. "You expect us to really be a love triangle the entire time, because that's what we've been conditioned to know from these movies and when it isn't, it's a pleasant surprise," Sprouse said. "Benjamin Kasulke, and particularly Hannah Marks, wanted to write something that she felt was the story that needed to be told as well as something that she would really want to see herself. That's usually the markings of not only a good writer, but a fun film. It's an important message to say. I think it's one that regardless of gender you can really connect with. Because I can say confidently that, out of high school for a lot of people, the friendships that they make are much, much more important than the relationships that they had."
After taking a hiatus from acting to attend NYU with his twin brother, Cole, from 2011 to 2015, Sprouse is now focused on finding projects that he really connects with. "I was raised from a very low-income household growing up," he said. "So I think that the tendency was that my brother and I both, and my father and my mother, always looked at acting as a way to pay bills growing up. That had formed a lot of our decision making, and not in a bad way. Obviously, it can facilitate some really great things, but I knew personally that I was disenfranchised from the idea and I wanted to do stuff that was much more for me, and I could express myself and stretch my legs creatively and artistically."
"People take away what they want to take away when you're in the spotlight."
He added that taking a break from acting help him "land in this place where I really want to work with good, fun people, talented actors on scripts that I genuinely respond to." Opening his own brewery, All-Wise Meadery in Williamsburg, NY, also helped him realize that "no taste appeals to every one person." "You have to create a diverse body of work and create a diverse product," he said. "So, that same mindset, funny enough, extended into acting for me. [To] just make what you love to do first and foremost and people who also love that thing will find you and respond to you. So that for me was something that was hard-won."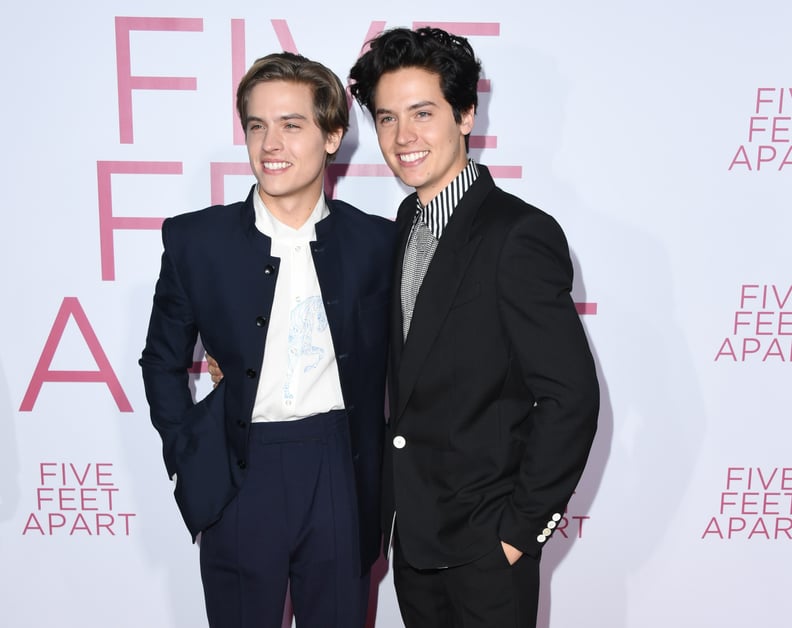 Since he and his brother started acting when they were very young, Sprouse added that one of the greatest lessons he's learned over the years is "that people take away what they want to take away when you're in the spotlight." He added, "The most important thing is that people, even if it's one person to a million people, enjoy what I'm doing on some level, and they respond to it, and they empathize with it. Spotlight just happens to reach more of an audience, but I'm thankful that any audience can be reached at all in terms of the projects. If it gives a new opportunity for someone to either change their mind about something or grow from something, [or] see something that influences them in a way that really affects them, that to me is the kind of thing that I thrive and I love to do."
Be sure to tune into Banana Split, which is currently available on digital and on demand.