Eli Goree's Name Is One to Remember, and These 8 Roles Prove It
We could spend hours talking about how much we love One Night in Miami's Eli Goree. From his time as Wells Jaha on The 100 to playing the GOAT Cassius Clay/Muhammad Ali, Goree has proven time and time again that he has both the charisma and talent to take on any role. The 26-year-old actor has a smile that'll steal your heart and an Instagram presence that'll leave you thirsty, but neither detracts from the sheer star power he exudes the moment he appears on screen. You're going to want to remember his name when One Night in Miami premieres on Amazon Prime Video on Jan. 15. If you still need to get your Goree fix, you can check out some of his best movie and TV roles ahead.
01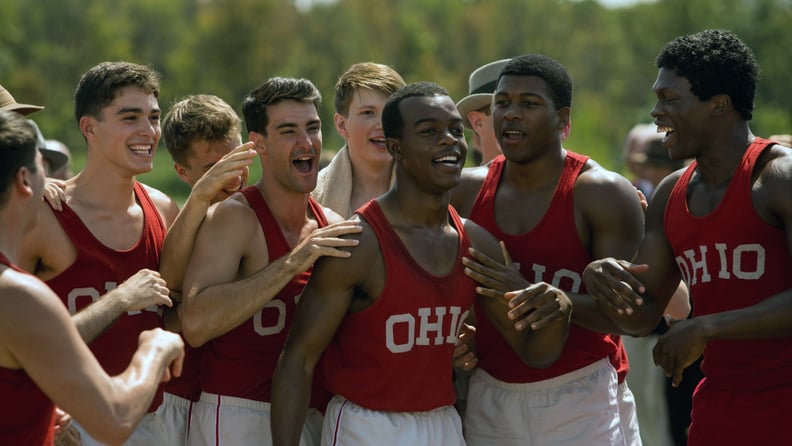 Eli Goree as Dave Albritton in Race (2016)
Race follows the rise of Olympic athlete Jesse Owens as he attends the 1936 Berlin Olympic games. Goree portrays Jesse's college-classmate-turned-Olympic-teammate Dave Albritton, who claimed a silver medal during the 1936 games in the high jump.
02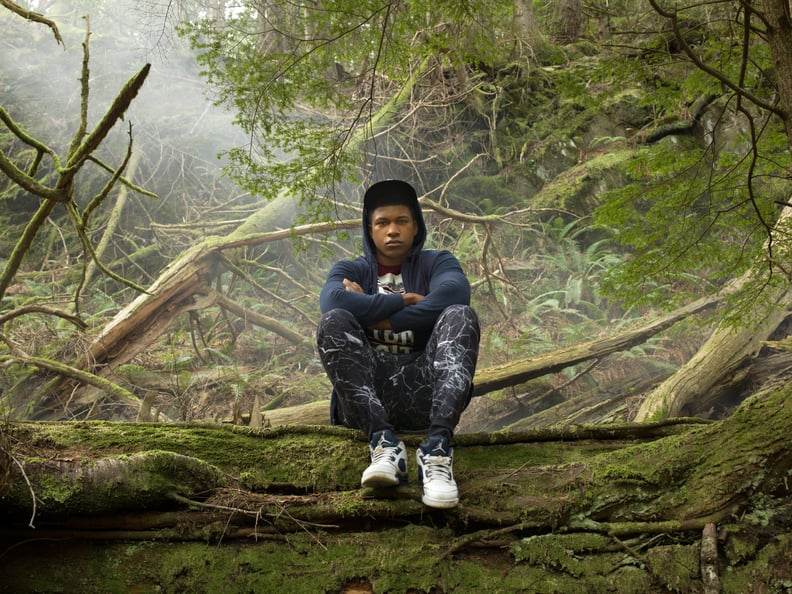 Eli Goree as Joel Goodson on Dead of Summer (2016)
Set in 1989, Dead of Summer is a supernatural horror series that sees what happens when the campers and counselors of Camp Stillwater deal with an ancient mythological terror. As Joel Goodson, one of the main characters and camp counselors, Goree's character is also an aspiring filmmaker.
03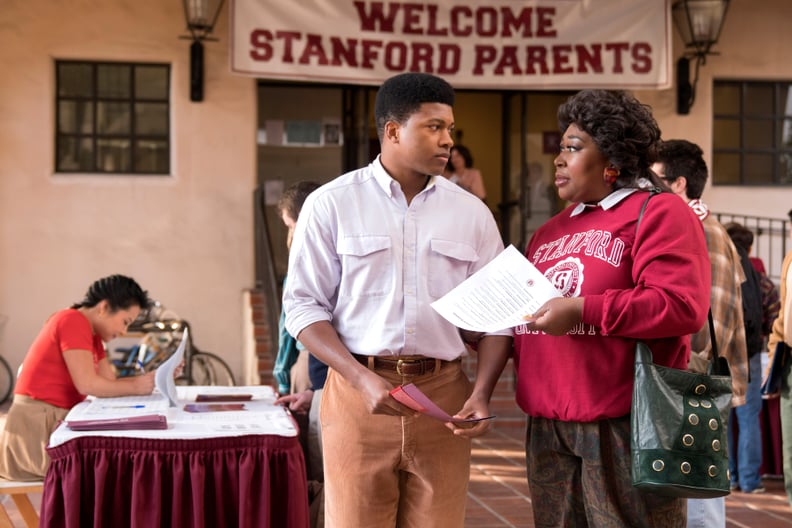 Eli Goree as Ernest Dawson on GLOW (2018)
Since GLOW is about the "Gorgeous Ladies of Wrestling," we don't get to see much of Goree in the series. He plays Ernest Dawson, the son of Tammé Dawson — aka the Welfare Queen — who is embarrassed by his mother's character portrayal.
04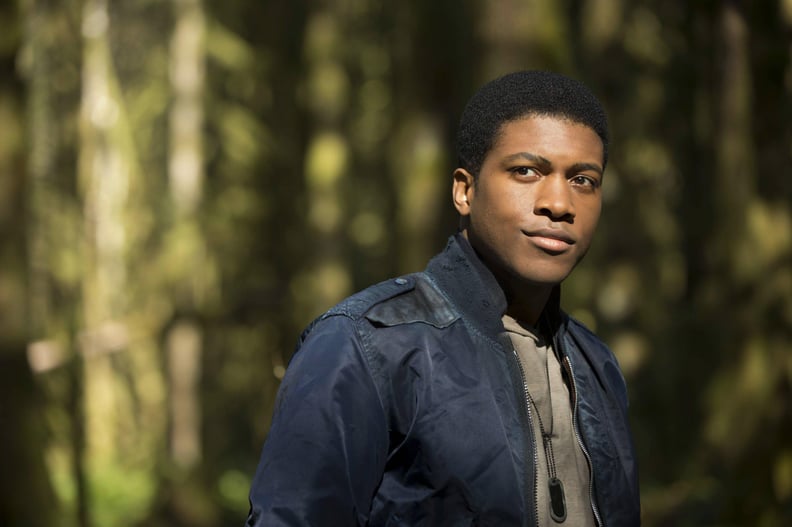 Eli Goree as Wells Jaha on The 100 (2014-2017)
The 100 might've gone off the rails toward the end when it came to its story, but no one can deny that the post-apocalyptic sci-fi series that follows a group of survivors trying to find a livable home wasn't full of great characters, like Wells Jaha. Goree's Wells is only a main character in the first season, but that season sees him trying to maintain order and become a leader.
05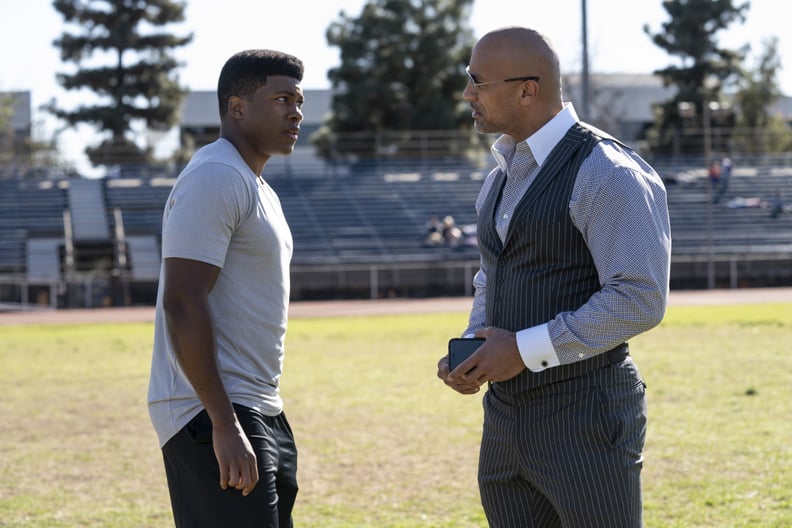 Eli Goree as Quincy Crawford on Ballers (2018)
Ballers is all about Dwayne Johnson's Spencer Strasmore as he builds a sports empire focused on both financially managing athletes' lives and helping them navigate the world of being famous. Goree joined the show in season four as Quincy "Q" Crawford, a five-star high-school quarterback Spencer wanted to go to USC.
06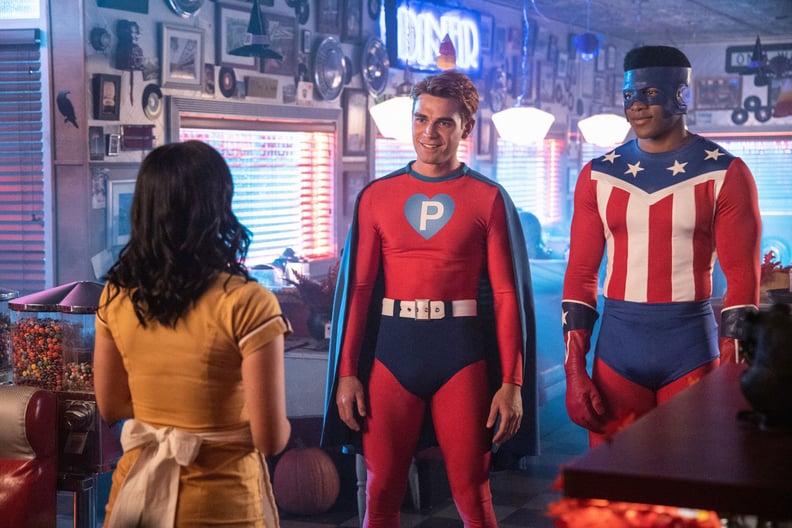 Eli Goree as Munroe "Mad Dog" Moore (2018-2020)
Riverdale, the CW's gritty take on Archie comics, is full of beloved comic-book characters like Archie, Betty, Veronica, and Jughead. The show, which is much more dramatic when it comes to the lives of the Riverdale teens, also includes characters not seen in the comics, like Goree's Munroe "Mad Dog" Moore. Mad Dog debuted in season three and was last seen in season four and met Archie while they were both at the Leopold and Loeb Juvenile Detention Center.
07
Eli Goree as Derrick Mayes on Pearson (2019)
Goree was a part of the short-lived Suits spinoff Pearson as press secretary Derrick Mayes. Part of Derrick's job involves working with Chicago mayor Bobby Novak, who he idolizes.
08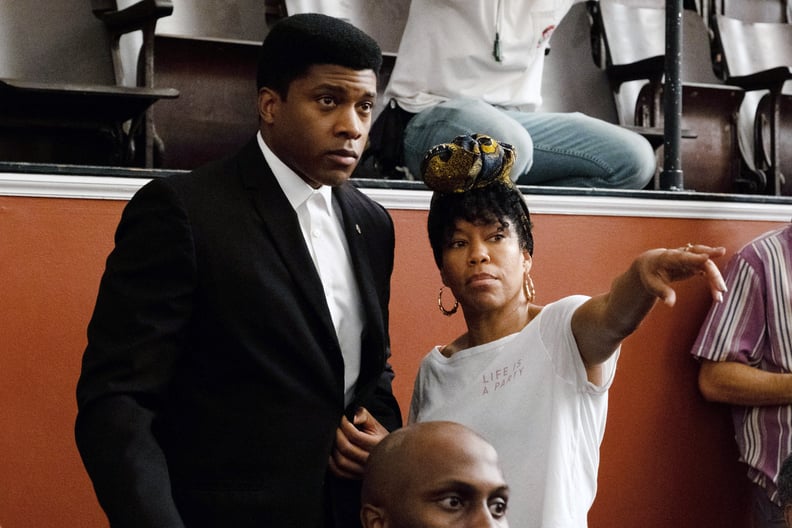 Eli Goree as Cassius Clay/Muhammad Ali in One Night in Miami (2020)
Goree is magnetic in Regina King's feature directorial debut, One Night in Miami. He completely disappears into the role of Cassius Clay (prior to his name change to Muhammad Ali), who spends the movie debating whether or not he wants to convert to Islam while celebrating his win against Sonny Liston with friends Sam Cooke, Jim Brown, and Malcolm X.